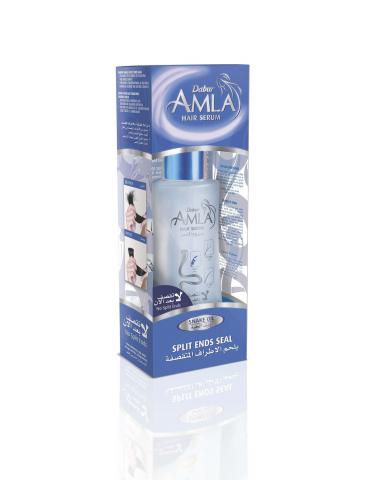 Newly launched serum repairs split ends & provides comprehensive protection to hair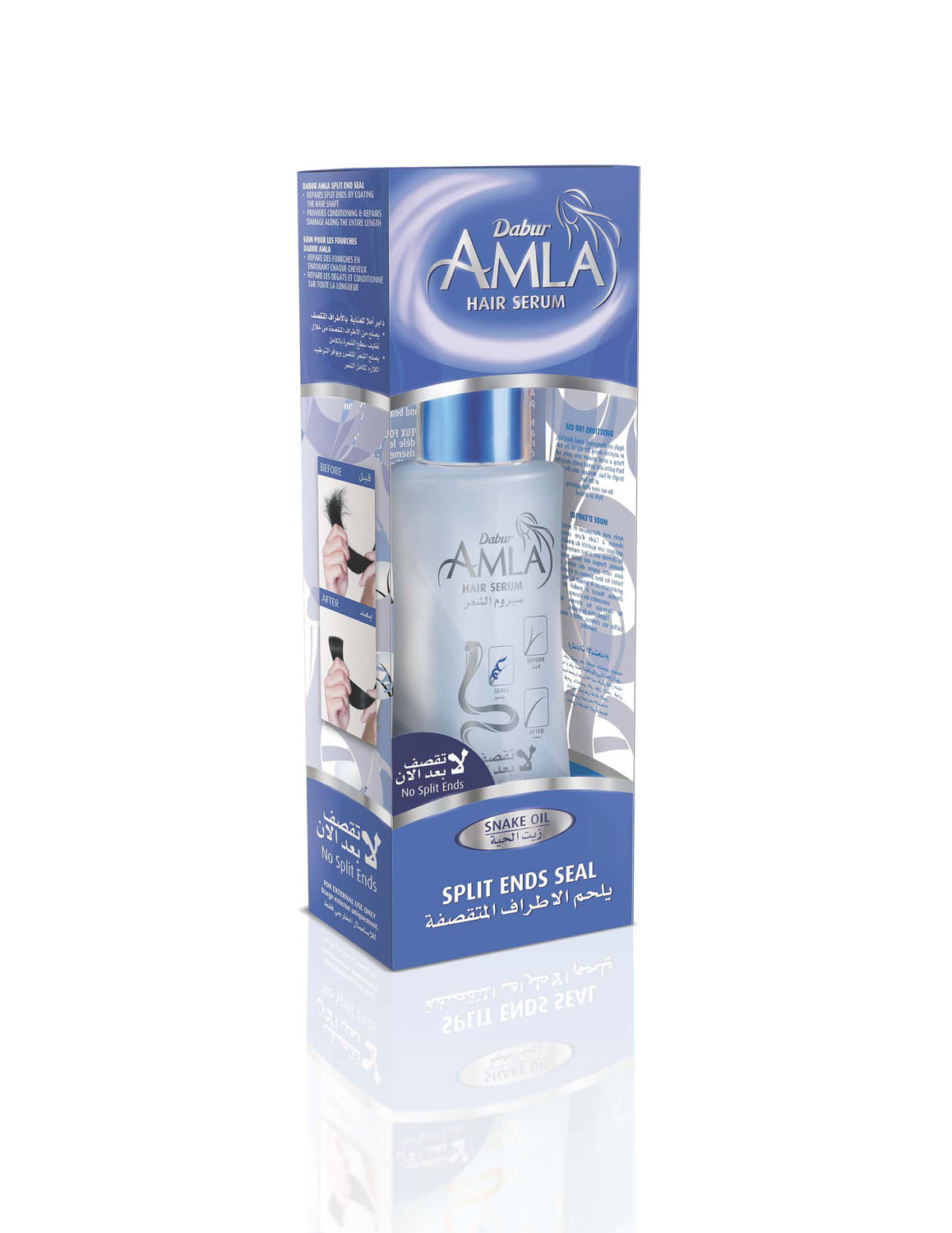 Following the huge success of its Dabur Amla Snake Oil, Dabur International has launched its 'Split Ends Seal' variant in the Middle East. The product is the outcome of intensive research and development and this variant offers three-tiered protection against rough and damaged hair with split ends. The new hair serum variant is invigorated with the trusted goodness of Dabur Amla Oil and enriched with Amla Vita Seal System to provide revitalised hair that shine with good health.
 Unlike traditional hair oils that penetrate the hair cuticles, hair serums coat the hair surface and protect the strands from external damage caused by extreme weather conditions, poor water quality, frequent shampooing and colouring, and excessive use of heat styling and chemical treatments. Dabur Amla Snake Oil Spilt Ends Seal contains natural Amla oil extracts that bind and repair split ends, prevent further damage by providing a smooth coating to the hair shaft, and condition hair across its entire length to impart a soft and shiny look.
Vivek Dhir, CMO, Dabur International, said: "Dabur Amla Snake Oil has successfully captured a significant market share in the hair serum segment in the Middle East. Following its success and demand for a hair serum to treat split ends, which is a common hair problem with most women whether young or old, we have introduced the 'Split Ends Seal' variant for women in the region. Split ends occur when hair follicles lose their protective outer layer and become dry and brittle and our new Dabur Amla Snake Oil Split Ends Seal rejuvenates hair from the first use. It's unique Amla Vita Seal system acts on 3 levels, Amla oil binds split ends and helps repair them, prevents damage by coating the hair shaft and smoothens along the entire length of hair making them smooth and shiny.'
The other variants of Dabur Amla Snake Oil are 'Repair Therapy,' 'Frizz Control,' 'Heat Protect,' and 'Extreme Shine.' 'Repair Therapy' restores rough and damaged hair, while 'Frizz Control' manages dry and frizzy hair. The 'Heat Protect' variant shields hair from heat and styling treatments and 'Extreme Shine' revives dull and lifeless hair with intense shine.
 Dabur International, a wholly owned subsidiary of Dabur India, has an overall turnover of over USD 1.3 billion and a market capitalization of around USD 8 billion. Dabur's International Business Division headquartered in Dubai is the cornerstone of its growth strategy, reaching a milestone of AED 1 billion within only eight years of its existence.
Categories