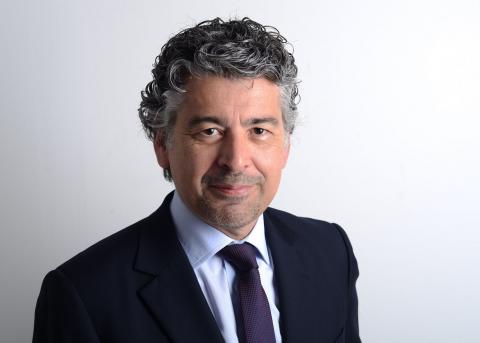 Company to market, sell & implement LITUM Construction Site IoT solutions for Middle East's engineering & construction industries
CMCS, the leading in Project Management Information Systems, has announced that it has entered into a strategic alliance with LITUM, a global leader in radio-frequency identification (RFID) systems and solutions, to market, sell and implement LITUM Construction Site Internet of Things (IoT) solutions in the Middle East. The company will use its experience and expertise in providing consulting and business intelligence products and services to promote LITUM IoT solutions to its clients in the region's engineering and construction industries.
 LITUM IoT provides location-based industrial solutions optimised for demanding construction and industrial environments such as construction sites, mines, manufacturing facilities, and airports. The new technology helps reduce operational costs, maximize asset return on investment (RoI), improve personal management and workflow, and maintain a safer facility. Combining Real-Time Locating Systems (RTLS) with Ultra-Wideband (UWB) Radio Technology to leverage the burgeoning capability of the IoT, the solutions are designed to make personnel, equipment and tools 'smarter' for impactful business operations.
Ozgur Ulku, Director of Global Operations, LITUM, said: "CMCS has a long history of providing consulting and business intelligence solutions for the construction industry and we have collaborated with them to leverage their knowledge and experience in the GCC and the wider Middle East to promote LITUM Construction Site IoT solutions. At LITUM, we feel it is the most appropriate time to introduce our products in the region as governments here have displayed a keen interest in modern and smart construction technologies amidst the ongoing construction boom. We look forward to a successful alliance with CMCS that will ensure a stronger presence for our company and greater demand for LITUM IoT solutions."
"The IoT offers infinite opportunities for the construction industry and has registered a surge in demand in the Middle East because of its potential use for efficient and effective management of Projects, Equipment and Tool, Inventory, Workforce, and Safety. By partnering with LITUM, we are bringing LITUM IoT solutions that are customised for the region's construction industry. We are confident that CMCS's unique experience and LITUM IoT's occupational safety and tracking systems will usher in a new era of technological advancement in the Middle East's construction industry," concluded Bassam Al Samman, CEO, CMCS.
Some of the features of LITUM Construction Site IoT solutions are Workplace Safety, Total Asset Visibility, Environmental Monitoring, Production Tracking, Vehicle Monitoring and Signalization, and Compliance Management. For more information, log on to http://www.cmcs.co/litum-construction-site-iot-solutions.
Categories