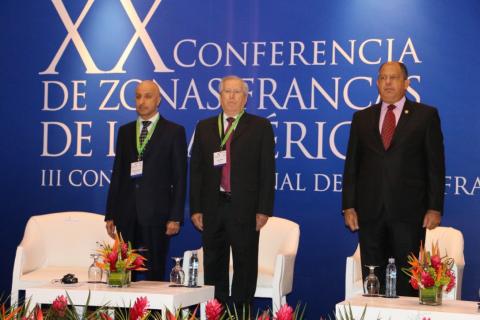 Mohammed Alzarooni shares vision and opportunities for 'Next Generation' Free Zones, their future best practices and increasing roles in international world trade 
Outlines evolution and development to drive global potential and prospects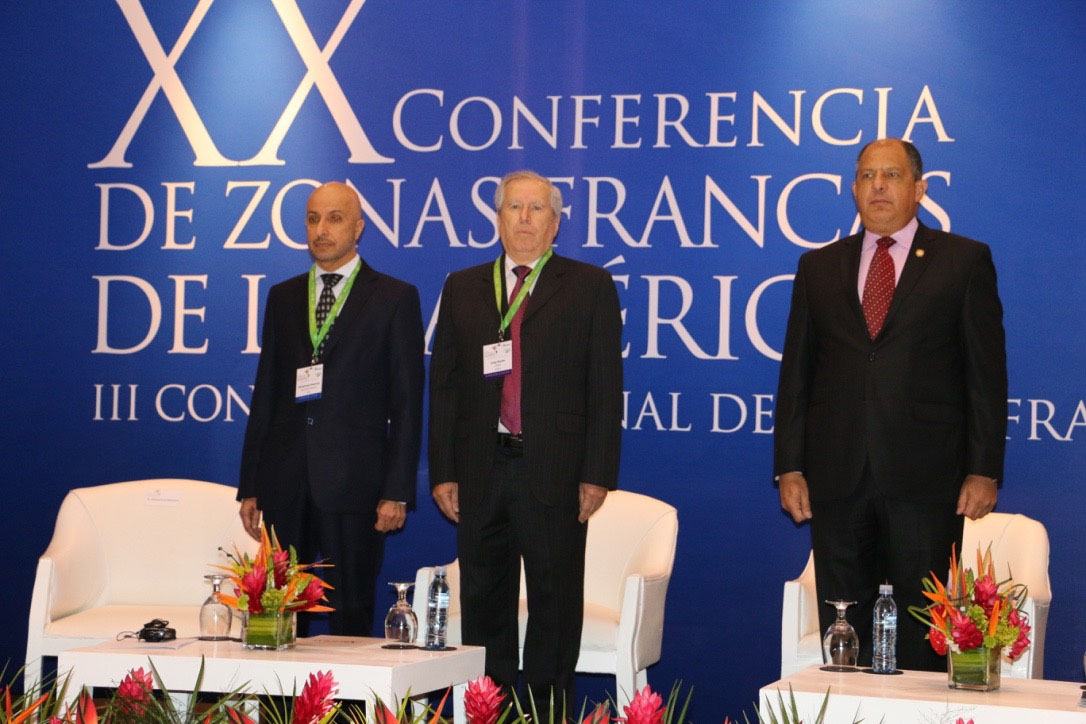 The highly successful 20th Free Zones of the Americas (AZFA) Conference has concluded in San Jose, Costa Rica, following two days of expert insights and analysis. The gathering, of over 300 international participants, is an opportunity for representatives of most influential free zones in Latin America to discuss and exchange experiences and knowledge and promote investment opportunities offered by Latin American free zone authorities.
The event was organized by the Association of Free Zones of the Americas (AZFA) and the Association of Free Trade Zones in Costa Rica (AZOFRAS) with the support of the Foreign Trade of Costa Rica (PROCOMER), the Inter-American Bank (IDB) and BAC San José, and sponsored by various companies and national and international organizations.
Addressing the delegates, Dr. Mohammed Alzarooni, Chairperson World Free Zones Organization, spoke about the need for evolution and progress in order to create 'Next Generation' Free Zones. He outlined new best practices and strategies which can increase effectiveness, develop sustainability, create partnerships, enhance relationships, embrace technology and drive innovation.
"Free Zones are a significant driver in boosting investment, securing growth and delivering community benefits," Dr Alzarooni said. "Their presence is integral to the continuing success of multinational corporations and small and medium enterprises alike. And while their current contribution to individual economies is well established –  what we need to consider now is how to progress 'best practices' towards 'next practices'.
"The concept of 'Next Generation' outlines the difference between an existing successful Free Zone, and a visionary Free Zone with unrivalled prospects. Free Zones need to be more than facilitators, and we have reached a stage where they need to not only adapt to new trends and circumstances, they need to anticipate them.
"And for us to enjoy even more benefits to ourselves, our clients and our communities, we need to expand our horizons as well. Our insights at the World Free Zones Organization show that the 'next practices' for the 'next generation' need to address a series of specific targets. Looking towards the future, it is essential that Free Zones are technology-ready. Technology is one the swiftest and most influential industrial revolutions of all time. Its progress is constant and the need to adapt is crucial. As with any modern institution, Free Zones must be tech-ready for change.
"There is a necessity to anticipate expectations and prepare tailor-made solutions. The 'next generation' must not just be able to react to requests but have the facilities and resources to provide unique solutions for unique circumstances."
Also addressing the opening ceremony alongside Dr. Alzarooni were President of the Republic of Costa Rica, Luis Guillermo Solis, President of AZFA, Juan Pablo Rivera and President of AZOFRAS, Jorge Brenes.
Dr. Alzarooni also highlighted the World Free Zones Organization commitment to bring about the advancement of Free Zones.
"Another of the main pillars for our 'next practices' must be innovation. The entire concept of anticipation must be based around the need to innovate and there must be a committed and dedicated strategy to drive and enhance innovation. Introducing new ideas, new products and new methods is vital to progress.
"The journey of the Free Zone model has been one of advancement, development and improvement. It is a story of evolution and the essential adaptation to its surroundings. It is a model which has benefitted millions of companies over the years and continues to offer a unique head start in so many countries. We firmly believe that this is the time for new developments and we will help to play a part in bringing those changes about."
Categories