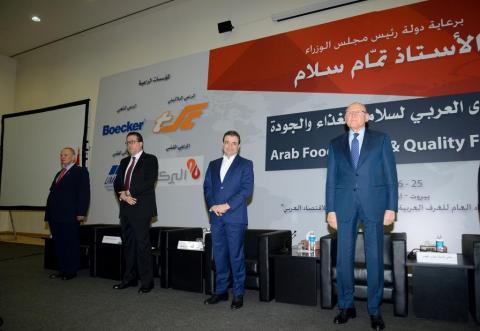 Beirut, March 2, 2015:
On the margins of the Arab Food Safety Forum held on 25
th
and 26
th
of February under the patronage  of H.E. Prime Minister Tammam Salam and in presence of representatives from ministries involved in food safety, Boecker®, the leading provider of public health services in the region, re-affirmed its support to food safety procedures and implementations as well as training food inspectors to reach higher standards of food safety through its active participation and gold sponsorship at the event.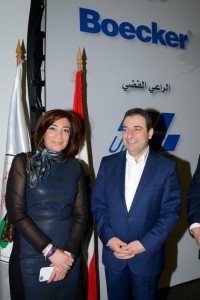 This initiative taken by Boecker® is not its first in this direction; the company has launched recently a project to train the inspectors at the Ministry of Tourism to improve efficiency of audit processes and facilitating them, a move that demonstrates Boecker's efforts to work with different ministries and entities working in the field. In this line, many officials participating in the Arab Food Safety Forum including Mr. Michel Bayoud the CEO of Boecker® had key interventions in different sessions. Mr. Bayoud addressed the crowd during the session titled "Developing professional inspectors and effective inspectorates for guaranteed food safety". His word stressed on leveraging awareness on food safety and threats surrounding it, an effort that could consequently preserve the reputation of food production and hospitality outlets in the Arab World and protecting consumers' health from any harm.  Bayoud also highlighted subjects related to the development of the hygienic control process inside restaurants and ways to improve audit techniques applied to scan quality of food presented to citizens.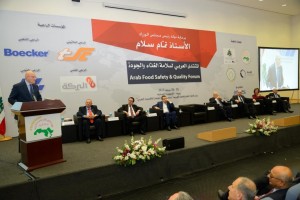 Speaking at the Forum, Mr. Bayoud stated: "We identify serious efforts by Arab Governments to limit threats against Arab citizens' food security. We as public health leaders in the private sector, are fully ready to share and lend our expertise to the concerned governmental authorities and help them leverage control and hygiene standards at hospitality establishments and amongst food suppliers in Lebanon and the Arab region."
Categories