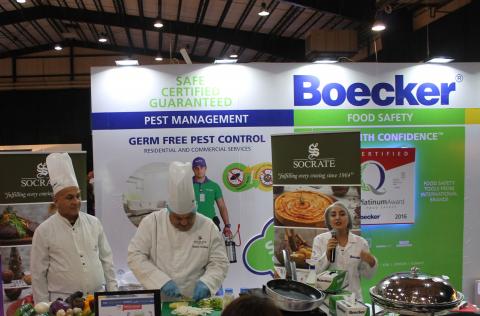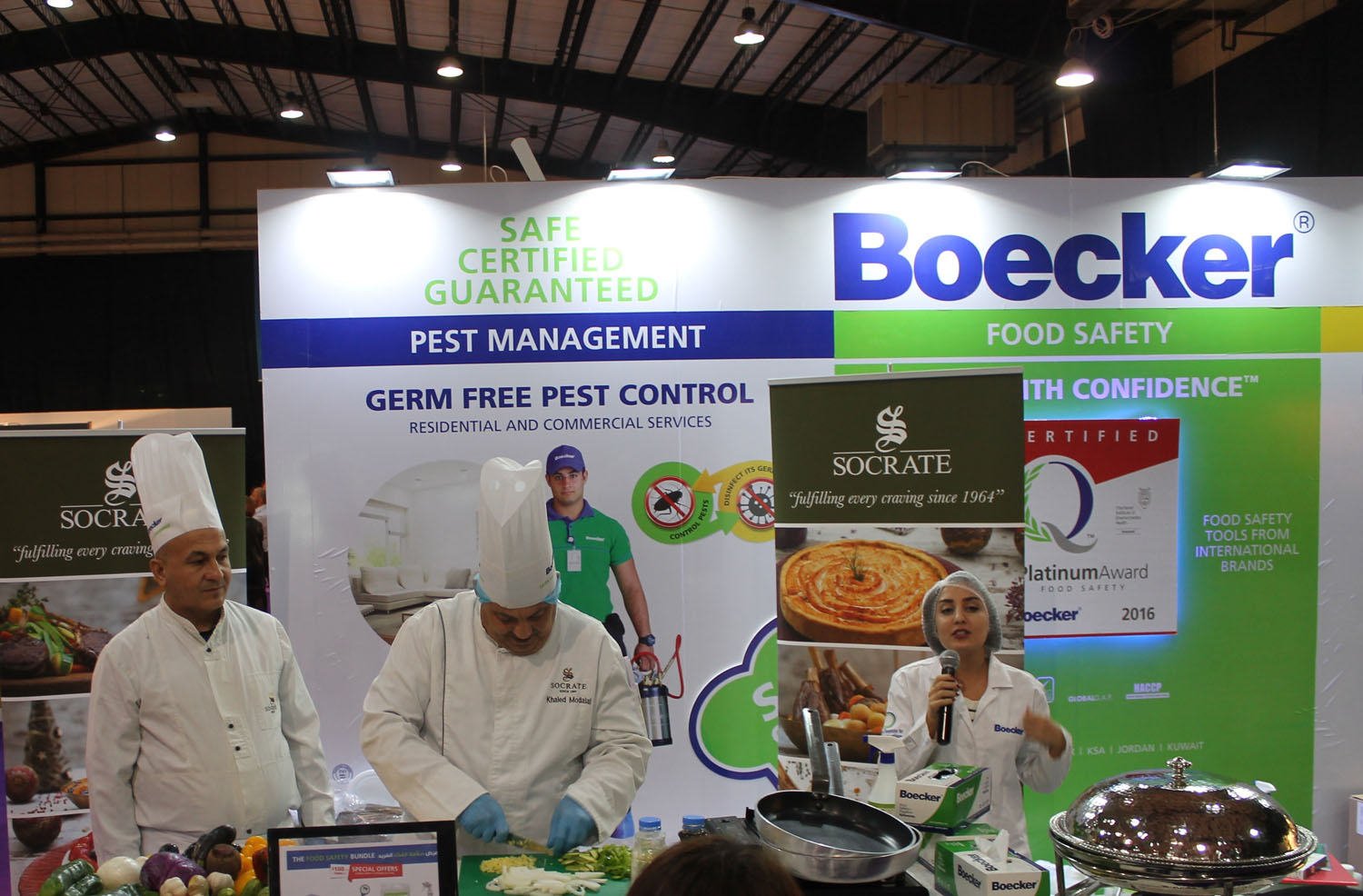 With the increasing environment challenges surrounding the Lebanese community and the Middle East in general, Boecker® has proven to be the leading public health company in providing solutions for all the public health risks threatening the community's health. The protection of the society from pests, foodborne illnesses and germs have become the company's number one goal while being fully equipped for that.
Boecker® participation at the Beirut Cooking Festival 2016, that took place from 17 to 19 November, was marked by its "Safe Cooking Station", where renowned chefs were cooking live three times per day while Boecker® Food Safety Consultants were sharing with the audience food safety tips and comments. Participating chefs hailed from Food Safety certified establishments: Sofil Catering, Nutrition & Diet Center, Black Olive, Pain d'or, Socrate Catering, Sushi Holic, Phoenicia, Rest House Tyr and Malak Al Tawouk.
Moreover, with the Flu season hitting, Boecker® communicated during the exhibition the importance of getting the germs away by disinfecting using its EPA registered and FDA compliant product: Microbecs™; and enrolling in the yearly Infection Control Plan™ to guarantee a fully protected environment at home or work. Boecker® pest control service doesn't only eliminate pests inside the house but dually protects your environment from pests and germs with its Dual Protection service to guarantee the absence of insects and their germs, once dead.
Mrs. Bana Kobrosly, Country Manager of Boecker® Lebanon stated: "Beirut Cooking Festival is a great platform for Boecker® to share and establish a strong culture of hygiene, elevate public health standards and increase hygiene awareness and its importance among the F&B sector and the Lebanese consumers."
This initiative shows that Boecker® never stopped providing the latest and safest sustainable solutions for health, property and the environment, while offering excellent services that are ISO9001:2008 certified and using products that are approved and licensed by local authorities.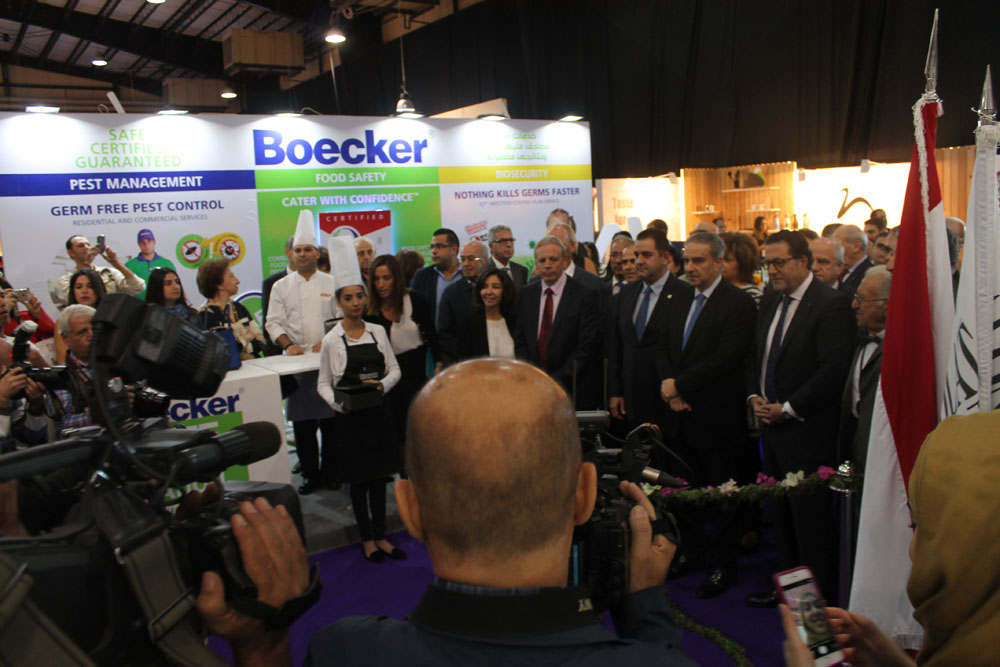 Categories