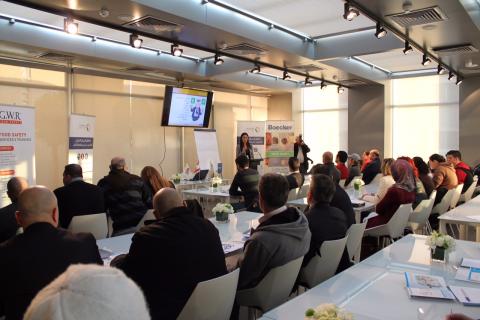 Beirut, January 21, 2015:
January 20
th
2015 marks the launch date of the Lebanese Food Safety Training Center that was announced last December as a joint initiative by the Federation of Chambers of Commerce, Industry and Agriculture of Lebanon and the Lebanese Franchise Association who have chosen Boecker® the leading provider of a holistic range of Public Health services and GWR consulting as the parties in charge of running the Training Center.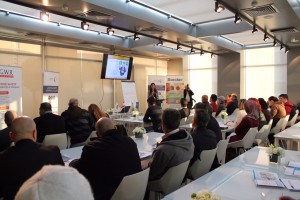 Bookings for the weekly sessions at the Center have started early January, and so far the first 5 sessions are fully booked. The trainings are provided Free of Charge to all food handlers from all the regions in Lebanon in response to the food safety surge lead by ministry of public health.
Boecker®
launched the first session of the trainings where it provided the first part of the Foundation Level in Food Safety principles followed by GWR consulting who provided the second part and closing the session. The first group of 45 food handlers representing some of the most renowned food establishments attended the inaugural training session that covered the basic principles of food safety from contamination hazards to personal hygiene, pest control, temperature control and food poisoning. Speaking about the importance of this initiative, Bana Kobrosly, Lebanon Country Manager at Boecker®, commented, "We are just starting off our food safety training sessionswith the intent to increase the knowledge and skills of food handlers to assure safe wholesome food to the consumer," adding that "the first session generated a big interest amongst participants and we are looking forward for the upcoming sessions." The training inaugurated by Boecker® proved to be of great value in line with the food safety campaign being implemented.The five upcoming training sessions are already fully booked. All Food & Beverage employees and food handlers are invited to participate in these free trainings,covering critical areas of food safety that will help them maintain appropriate food safety management standards.
Categories