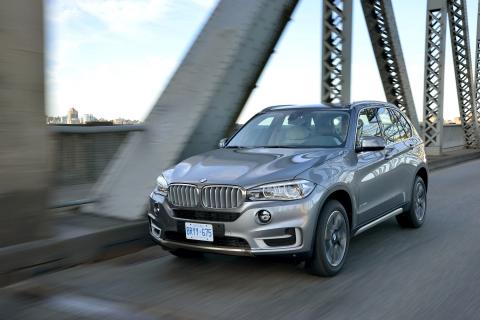 17 July 2014 - Best ever half year results for BMW Group Middle East
High-end BMW models continue to be the company's best-sellers
Sales for the BMW Group in the Middle East continue to go from strength-to-strength as the company has posted a record breaking sales increase of 25% for the first half of this year.  A total of 15,797 BMW and MINI vehicles were delivered to customers in 12 Middle East markets. Based on these outstanding figures, the world's most successful premium automotive manufacturer is in pole position for yet another successful year in the region.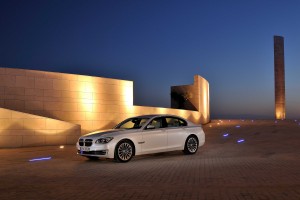 The UAE remains the biggest market in the Middle East, accounting for around half of BMW and MINI total sales in the first half of the year, followed by Saudi Arabia, Kuwait and Qatar. Markets which showed strong individual sales growth included the UAE which grew 40%, Oman 57%, Jordan 39%, Bahrain 33% and Qatar with 13% growth.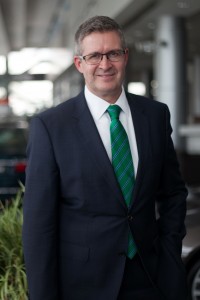 Commenting on the company's impressive results, Johannes Seibert, Managing Director, BMW Group Middle East said, "These robust sales results are testament to the desire our customers have for our brands. The regions premium automotive market is growing approximately 15% so we are delighted to be above this figure, and look forward to continuing our growth momentum throughout the rest of this year."
The best-ever half-year performance was a result of the company's top-of-the-range models that continue to be best-sellers in the GCC. In pole position was the BMW 5 Series – the leader in the executive car segment with sales of 3,637 cars, a 33% increase followed by the X5 with 2,526 cars sold, an 11% increase and the X6 with 2,235 cars sold, a 63% increase.  The BMW X models continue to be strong contributors accounting for over 40% of the company's total sales in the Middle East.
The flagship BMW 7 Series also continued to be amongst the top four best-sellers with 1,980 cars sold which accounted for 13% of BMW's total sales.  The Middle East region has the highest sales share in the world and is the world's third largest market for 7 Series sales.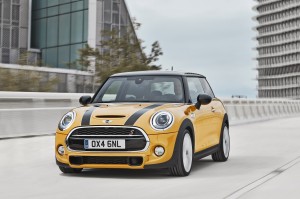 In addition to the best-selling BMW models, the MINI brand continued with its growth with the launch of the third generation MINI Hatch, the brand's core model that continues to be a best-seller.  The MINI Countryman continued to join the MINI Hatch as a best-seller accounting for around 45% of the brand's total sales in the Middle East.   MINI's racing sub-brand, John Cooper Works accounted for 15% of the total MINI sales which is the highest John Cooper Works' sales share in the world. Seibert concluded by saying,  "It has been a great first six  months of the year and our aim for the coming months is to build on this positive performance - we expect the launch of BMW i8 plug-in hybrid sports car,  all-new X4 and X6 and all-new five-door MINI Hatch to help us achieve this. Together with our importer partners we look forward to continuing our growth and ending 2014 outperforming our last year sales."
Bassoul-Heneine sal
Bassoul-Heneine sal is the exclusive importer of the BMW Group in Lebanon, and the oldest BMW importer in the world. Throughout its illustrious history, dating back to 1951 with the establishment of Bassoul-Heneine & Co., the company has built a wealth of expertise, knowledge and trust among its loyal customers desiring BMW and MINI automobiles. For questions please contact:
Bassoul-Heneine sal
Email:
nkhalife@bashen.com
Categories