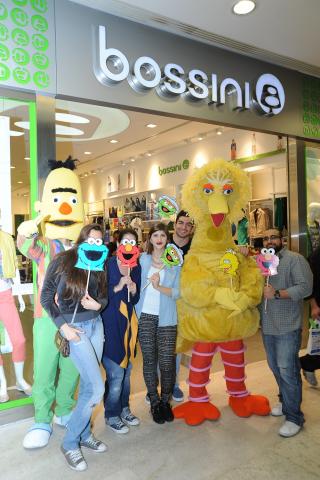 Bossini launches its Sesame Street Collection
Beirut, April 2014 – As part of its constant efforts to make every shopping experience a unique one, Bossini brought Sesame Street characters Big Bird and Bert to life for the exclusive launch of the new Bossini Sesame Street Kids Collection. On Friday the 11th, Saturday the 12th and Sunday the 13th of April, the new collection was made public for the first time in Lebanon, giving kids the opportunity to choose from a wide selection of clothing items whilst spending a fantastic time with family and friends.
Bossini, well known for its good quality fabrics and fashionable collections, welcomed Big Bird and Bert to its branch at City Mall Dora, and surprised their loyal customers by throwing them an unexpected mini party. Kids wore Sesame Street masks and took pictures with the characters of the long-running American children's television series.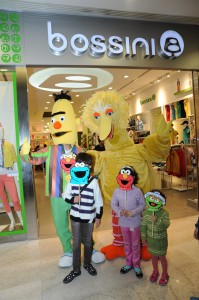 The collection took an appreciation from both parents and the kids, proving the event to be both unique and successful. From one accomplishment to another, Bossini hope to always keep their customers happy and smiling.
More about the company:
Bossini is a widely recognized casual brand renowned for its comfortable, easy to mix and match, colorful and energetic style. Bossini is part of Hamra Shopping & Trading Company SAL and has seven branches all over Lebanon.
Categories