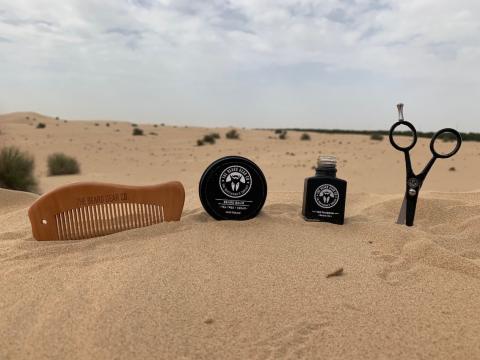 The Beard Gear Co is a UAE-based men's grooming brand, specialized in beard care & maintenance, with distribution across the GCC.
Founded in 2017 by Thierry Bosnoyan, Tanios El Mallah, & Antoun Sader - the company offers a selective range of organic & cruelty-free products forged from 100% natural ingredients to heal, nourish and strengthen the beard and skin. Composed from a concoction of natural essences, The Beard Gear Co has created a line of aromatic beard oils, soothing balms, assorted kits, as well as beard grooming tools that cater to the maintenance and enrichment of the beard aficionados.
The brand's concept was conceived by the three founders, a group of longtime friends, "over a discussion on trying to grow a proper beard, and the difficulties of maintaining & grooming it correctly, especially with a lack of suitable products, unavailable in the region" states Thierry Bosnoyan, Marketing Manager at The Beard Gear Co. "We then realized there was a gap in the market when it came to beard care in particular, and decided to launch our own grooming brand."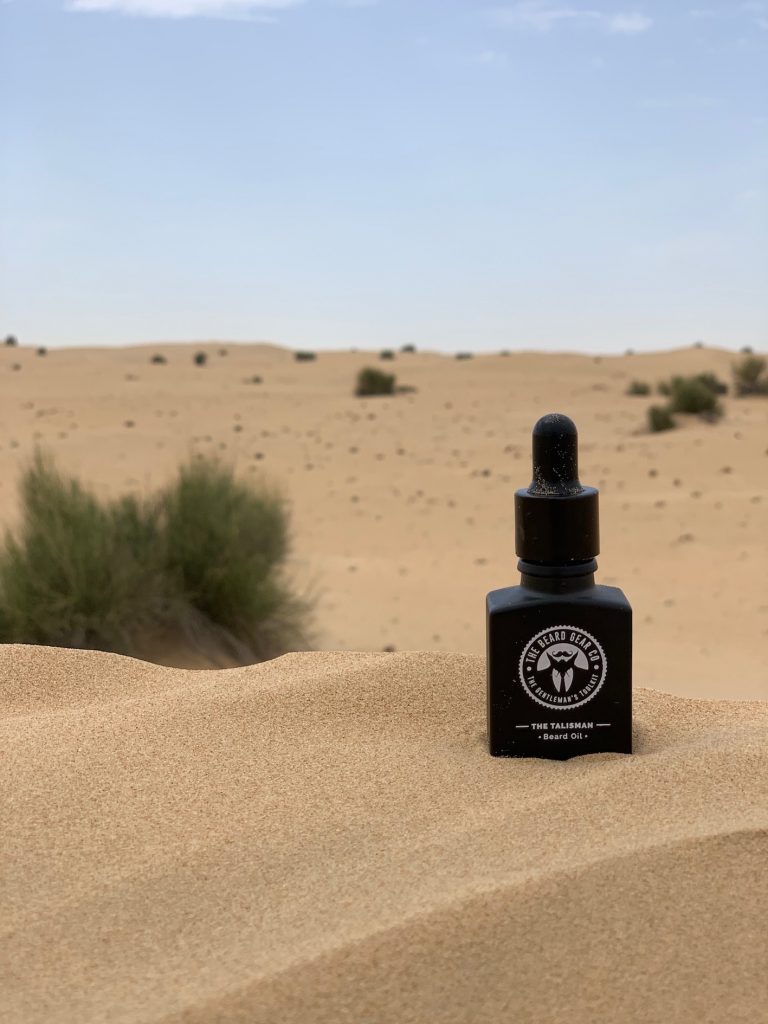 The Beard Gear Co is an all-natural & preservative-free brand, which aims to not only prim but also nurture men's beards - the fresh and earthy beard oils & balms help to strengthen and smoothen the strands, to nourish the skin beneath the facial hair, and to have a healthier and softer beard.
"The brand's products are partly inspired by my mother, who is a pharmacist specialized in botanical extracts, who always prepared her own natural mixtures for personal skincare & haircare" adds Thierry. The company's grooming confections are infused with natural essences, designed to cool down your scalp and reduce itching. The products are in invigorated with a strong concentration of tea tree, pine, peppermint & lavender essential oils, for a relaxing & therapeutic cooling effect, and to keep the beard feeling fresh. The brand's most popular item is the The Gentleman's Toolkit, a set of three beard oils, one brush, one comb, & one pair of scissors - the ultimate kit, for the ultimate beardsman.
Categories