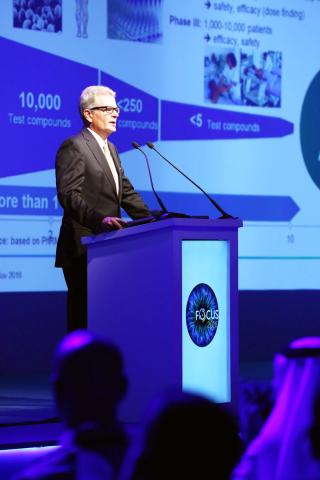 Breakthrough treatment effective in enhancing patient's quality of life 
Early detection & treatment prevents vision impairment & blindness in up to 95 per cent of cases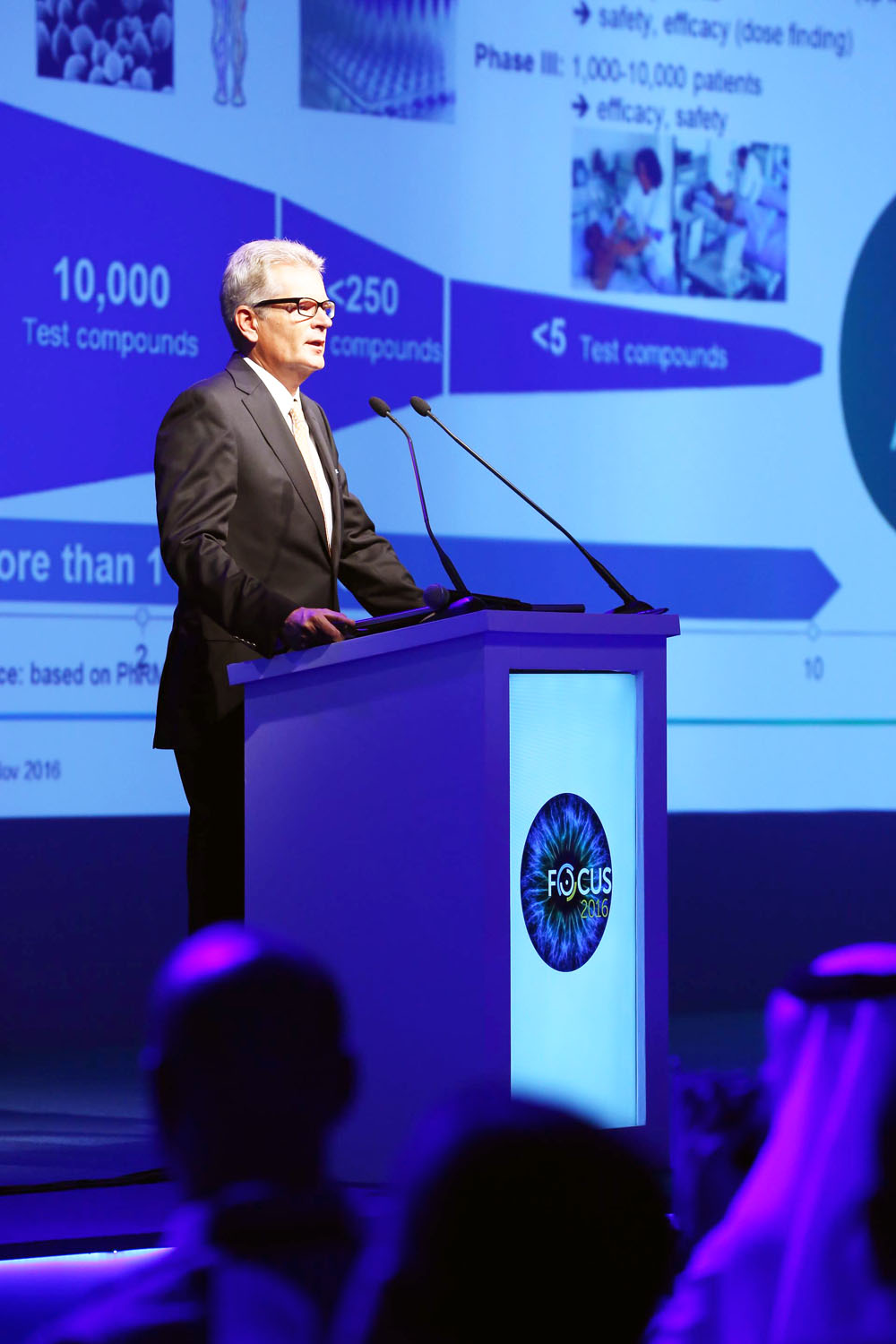 The Pharmaceutical Division of Bayer Middle East, a leading life sciences company, organized FOCUS 2016, the foremost forum on macular diseases, from November 4 to 5, 2016 at The Westin Dubai Hotel, Al Habtoor City. Nearly 450 ophthalmology experts from over 14 countries discussed advances in treating diabetic retinopathy (DR), a complication of diabetes that can lead to vision impairment and blindness that affects nearly one-third of an estimated 422 million diabetics worldwide. Participating eye specialists also put forth recommendations for prevention and improved treatment outcomes through early detection and timely intervention.
Organised annually by Bayer Middle East, FOCUS is a forum that brings together renowned international and regional ophthalmologists to share their experiences and join forces to improve the treatment of retinal diseases in general and DR in particular. The key topics covered at the conference were 'Understanding Diabetes and Diabetic Retinopathy: Overview of the Condition and Its Complications' and 'Staying Ahead of the Disease: The Importance of Early Diagnosis, Effective Screening, and a Long-Term Management Approach.' In addition, there was a workshop in Arabic which elaborated on key research on diabetes and Diabetic Macular Edema (DME) taking place in the Middle East, followed by a question and answer session.
Dr. Saleh Al Messabi, Consultant Ophthalmologist Samaya Eye Hospital and President Emirates Society of Ophthalmology, said: "Diabetes is a major public health crisis. With the increasing prevalence of diabetes, DR is emerging as a leading cause of avoidable blindness among the working age population."
"Every person with diabetes is at risk of developing DR. Approximately 35 per cent of people living with diabetes have some degree of DR and 1 in 10 will develop a vision-threatening form of the disease," stated Dr. Al Messabi.
"The steps we take to tackle diabetes must also cover its serious health consequences, which can ultimately severely deteriorate a patient's quality of life," said Dr. Nicola Ghazi, Retina Consultant at Cleveland Clinic Abu Dhabi. "DR tops the list of these challenges and we need to emphasize how critical it is for diabetics to maintain strict control of blood glucose levels to effectively reduce its threats."
Dr. Ghazi added: "Nearly 95 per cent of blindness from diabetic retinopathy cases can be prevented by early detection and timely treatment. Since diabetic retinopathy remains asymptomatic in its early stages, it is vital that every person with diabetes undertakes an annual eye check-up for screening for diabetic retinopathy. Patients with diabetes for more than 10 years are at the risk for development of diabetic retinopathy. It can develop with either type 1 or type 2 diabetes. DR is more likely to develop in people who have had diabetes for a longer duration and with less controlled blood sugar levels."
Diabetic retinopathy usually affects both eyes. Initially, patients affected by diabetic retinopathy may have no major complaints or only mild vision problems. As the condition progresses, symptoms may include feeling spots or dark strings floating in the field of vision (floaters); blurred, fluctuating or colour-impaired vision; dark or empty areas in the field of vision; and vision loss.
Conference participants reviewed the advances in the treatment of DR, including recently approved therapies which involve direct injections into patients' eyes.
Dr Fatima Al Amiri, Head of Ophthalmology Department Al Qassimi Hospital and Kuwaiti Hospital in Sharjah, and Chair of National Committee of Right to Sight, said: "Previously, the only available treatment was laser technology to prevent deterioration, with very little chance of actual improvement in vision. Among the available pharmacotherapies, in 2014, the FDA granted 'Breakthrough Therapy Designation and Priority Review' to Vascular Endothelial Growth Factor (VEGF) for the treatment of DR in patients with DME. This designation was based on clinical evidence indicating that the drug may demonstrate a substantial improvement in safety and/or efficacy over other available therapies."
"In addition to improving visual acuity in people with DME, VEGF also inhibits their retinal vessel damage or retinopathy. While other treatments block VEGF-A, VEGF inhibits all the different VEGF-A proteins in addition to the Placental Growth Hormone (PlGF)," concluded Dr. Khalid Al Sabti El Temimi, Head of Retina Department and Owner of Kuwait Specialized Eye.
About Diabetic Retinopathy with Diabetic Macular Edema (DME)
Diabetic retinopathy is a common complication of diabetes, causing damage to the retina, which may lead to poor vision and vision loss.  Over time, patients with diabetic retinopathy are at risk of experiencing vision-threatening events.  These include DME, which refers to swelling of the macula (the part of the retina responsible for central, fine vision) and progression to proliferative diabetic retinopathy, which often results in profound visual loss due to complications including vitreous hemorrhage and/or tractional retinal detachment. DME is the most frequent cause of vision loss in patients with diabetes and eventually can lead to blindness.
Vascular endothelial growth factor (VEGF), a naturally occurring family of growth factors in the body, appears to play a critical role in the development of diabetic retinopathy and, subsequently, DME.  Increased VEGF production contributes to the vascular disruptions associated with diabetic retinopathy and the subsequent leakage that characterizes DME, as well as the formation of new blood vessels (a process known as angiogenesis).
Bayer: Science For A Better Life
Bayer is a global enterprise with core competencies in the Life Science fields of health care and agriculture. Its products and services are designed to benefit people and improve their quality of life. At the same time, the Group aims to create value through innovation, growth and high earning power. Bayer is committed to the principles of sustainable development and to its social and ethical responsibilities as a corporate citizen. In fiscal 2015, the Group employed around 117,000 people and had sales of EUR 46.3 billion. Capital expenditures amounted to EUR 2.6 billion, R&D expenses to EUR 4.3 billion. These figures include those for the high-tech polymers business, which was floated on the stock market as an independent company named Covestro on October 6, 2015. For more information, go to www.bayer.com.
Categories