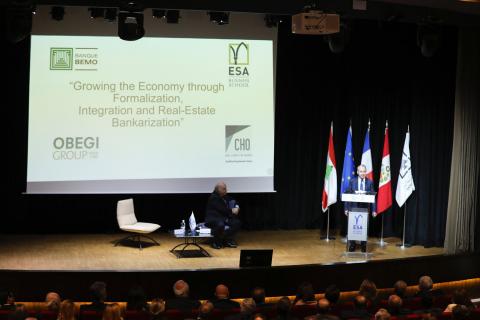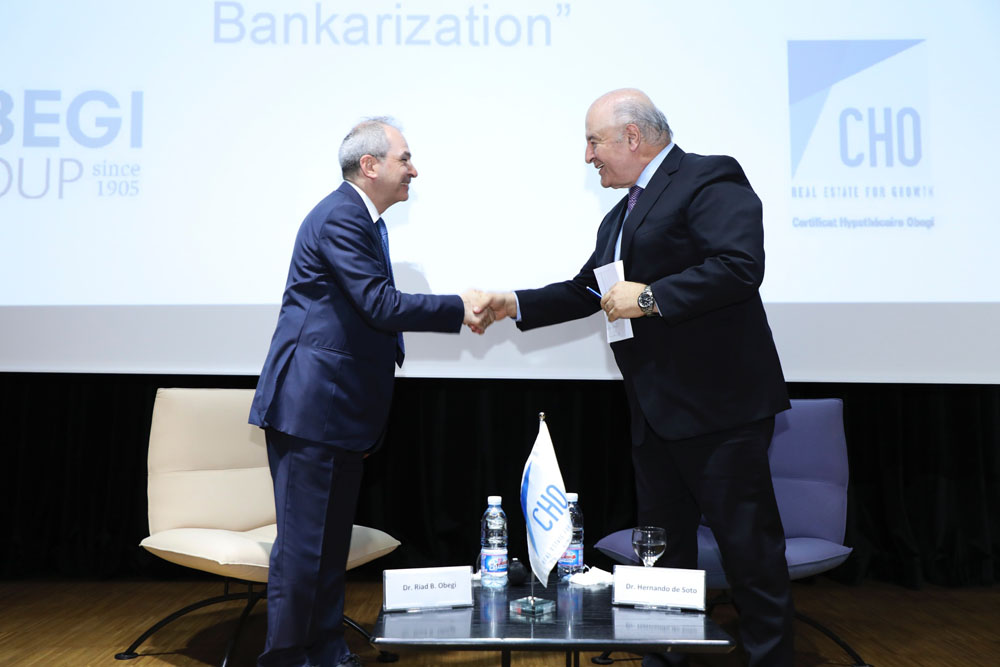 Dr. Riad Obegi and Dr. Hernando De Soto
A conference entitled "Growing the Economy through Formalization, Integration and Real Estate Bankarization" was organized by Banque BEMO and Ecole Supérieure des Affaires (ESA). The conference took place at ESA Campus on May 22nd 2017 and was delivered by the economist Dr. Hernando De Soto and Dr. Riad Obegi.
Dr. De Soto, an author and an activist, is the founder and current President of the Institute for Liberty and Democracy (ILD) – headquartered in Lima Peru, which is considered by The Economist Magazine as one of the two most important think tanks in the world.  As a personal representative of the President of Peru in 2005, Dr. De Soto designed and implemented Peru's free trade program. In 2006, he succeeded in convincing the USA to sign the Free Trade Agreement with Peru.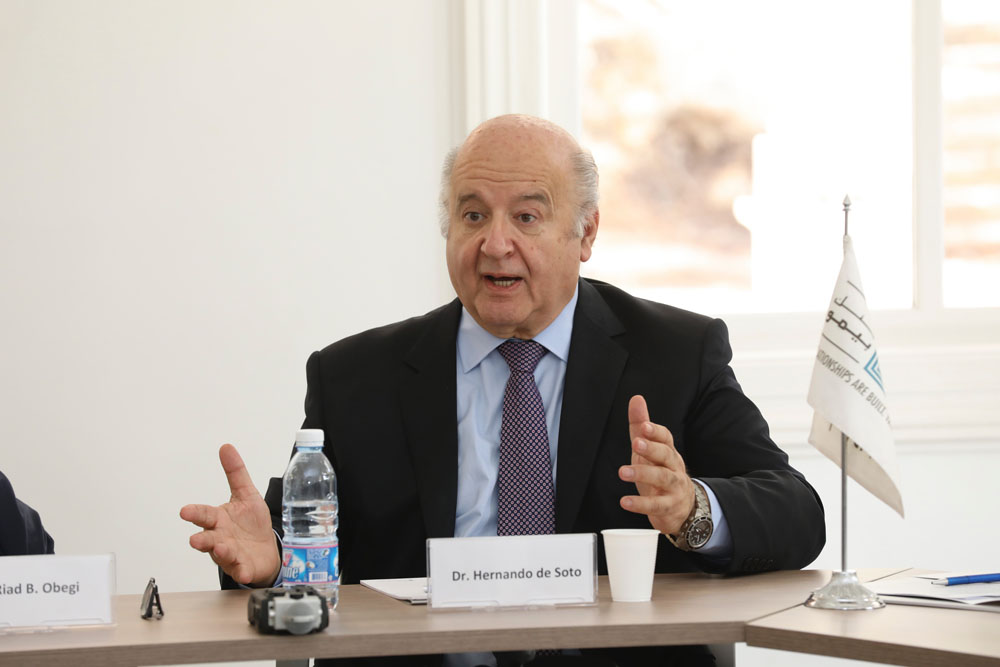 Dr. Hernando De Soto
At the Institute for Liberty and Democracy, Dr. De Soto has been involved in designing and implementing legal reform programs to empower the deprived in developing countries by granting them access to the same property and business rights that the citizens in developed countries have. Author of "The Other Path: The Economic Response to Terrorism" and "The Mystery of Capital: why Capitalism Triumphs in the West and Fails Everywhere Else," Dr. de Soto has received numerous international recognition and honors for his renowned work, including, The Economist magazine's Innovation Award and the Milton Friedman Prize for Advancing Liberty.
At the conference, Dr. De Soto talked about his extensive experience helping the poor around the world gain access to the globalized economy.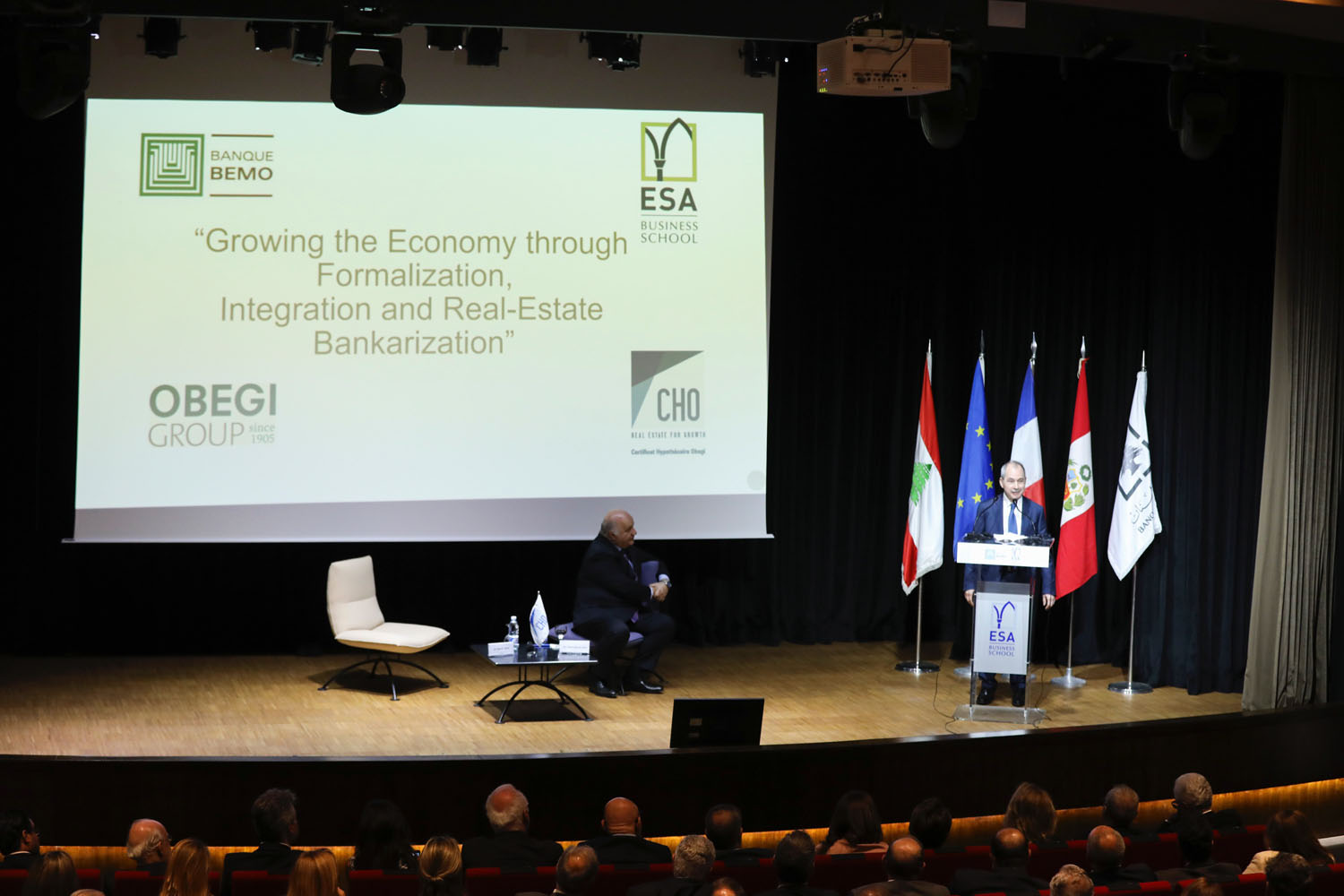 For his part, Dr. Obegi, Chairman of Banque BEMO in Lebanon, Banque BEMO Saudi Fransi in Syria, Banque BEMO Europe in Luxembourg, Unifert Holding in Lebanon and CEO of The Obegi Group presented his innovative banking instrument.
The CHO (Certificat Hypothecaire Obegi) was the topic of Dr. Obegi's PHD thesis at the Université Lyon Lumière in 2008. This instrument allows real estate owners to increase their income and contributes to the economic growth of their country. Dr. Obegi believes that real estate bankarization can play a role in boosting growth and improving the standard of living in developing countries. He has presented his concept to various national authorities, in Lebanon, West Africa and South America as well as to international institutions such as, the World Bank, the IFC and the Central Bank of West African States (BCEAO).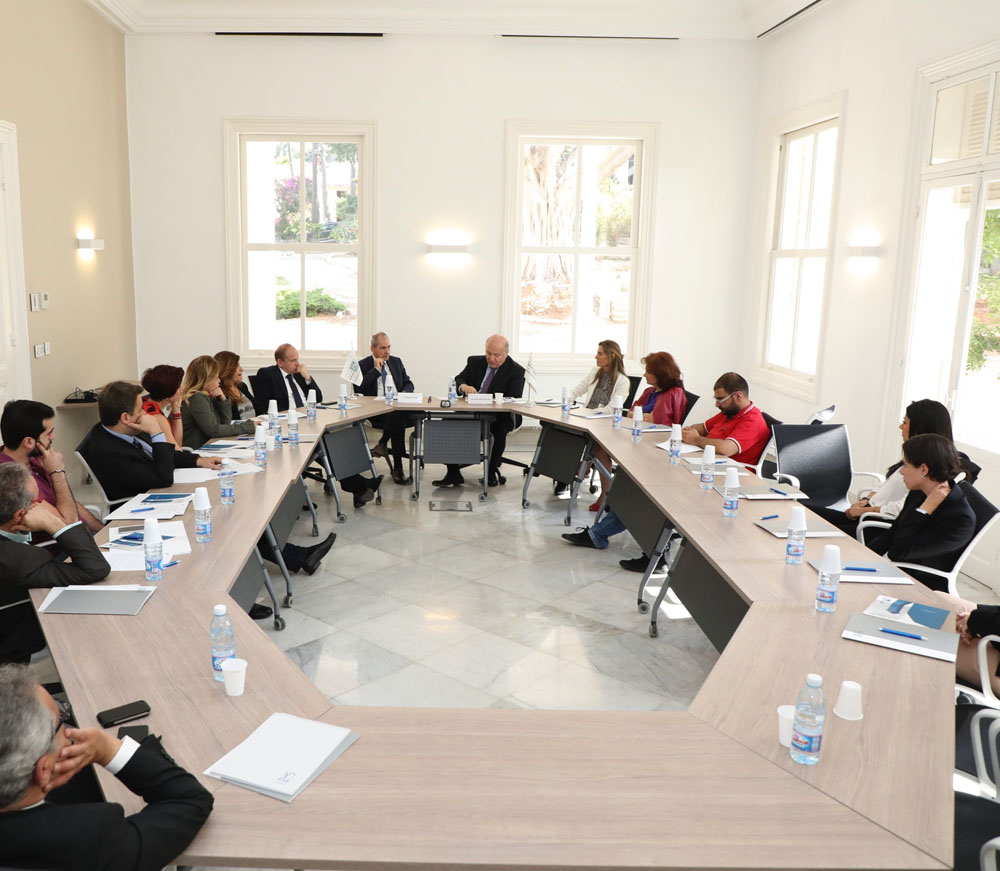 Categories