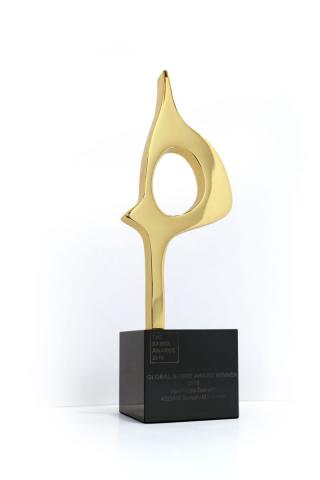 Agency's work for Ford ranks in top 40 global best practice examples recognised by the world's leading PR awards programme
ASDA'A BCW's Global SABRE Award 2018 for Ford Middle East: See video here: https://youtu.be/wrlXc-lPCWk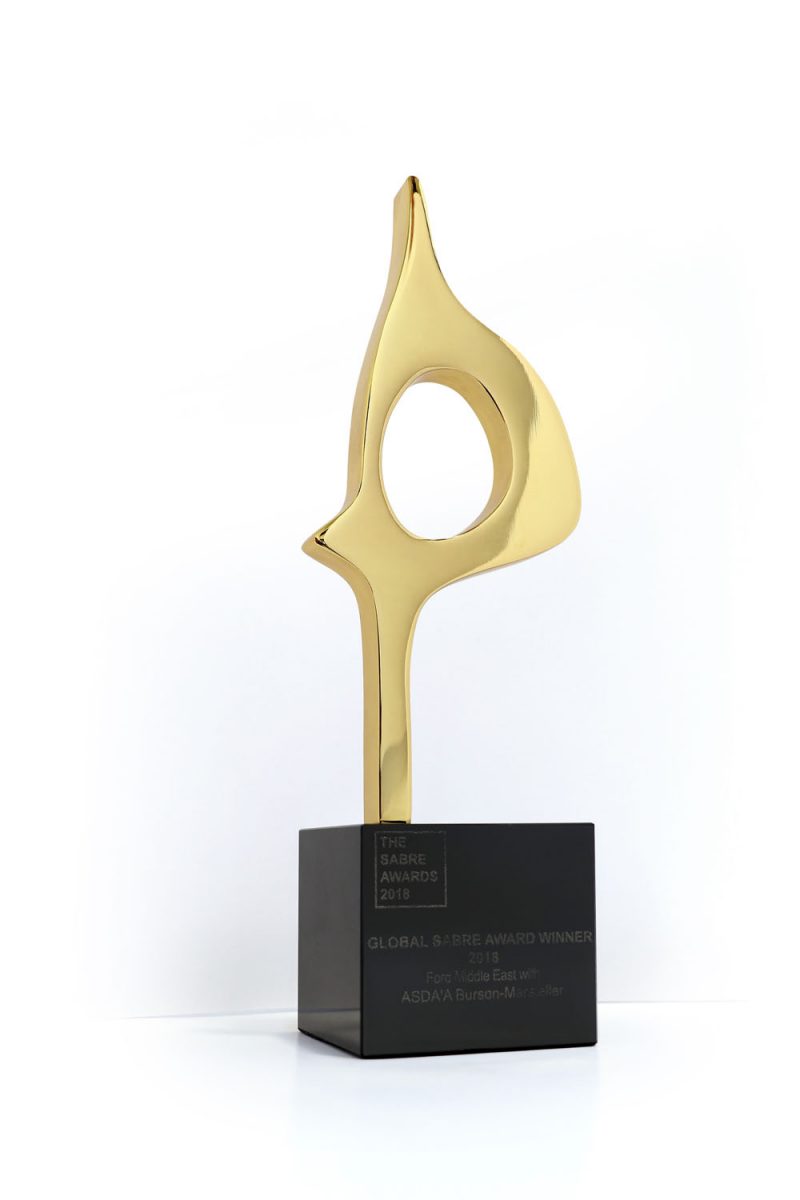 ASDA'A BCW, the leading integrated communications agency in the Middle East and North Africa, has been awarded a 2018 Global SABRE Award in PR for its work on Ford's 'Women in the Driving Seat' campaign.
The Global SABRE Awards by The Holmes Report are the world's biggest PR industry accolades.  The Awards — which include competitions for the Americas, EMEA, Latin America and the Asia-Pacific region — attract more than 5,500 entries from more than 60 countries, so that the winners of the Global awards are the elite of the elite, representing best practice in categories ranging from social media to social responsibility, from public affairs to employee communications.
"Following the announcement by the Saudi Government to lift the ban on women driving in the Kingdom in September 2017, ASDA'A BCW planned this significant campaign for our client Ford Middle East." said Sunil John, Founder & CEO of ASDA'A BCW and President, Middle East, of BCW. "It was hugely important for Ford to mark the moment, and to help celebrate women's empowerment. This was a powerful and important story for the region, and one that required a sophisticated and creative approach. Being recognized among the very best campaigns in the world is a testament to how our local knowledge and expertise helped Ford connect with a very new and very welcome sales demographic – the women of Saudi Arabia."
For the campaign, ASDA'A BCW partnered with WPP sister agency GTB who created simple yet evocative artwork alongside the caption 'Welcome to the Driver's Seat'.   This content was then posted across all Ford's social media channels, with the agency engaging with consumers of all ages, and monitoring buzz. Further, ASDA'A BCW identified Sahar Nassif, a prominent 63-year-old influencer from Saudi Arabia who had expressed her desire to buy a Ford Mustang during a BBC Interview. A surprise campaign was developed, with the hashtag #MustangSahar, announcing 'Your Mustang Awaits', and Ford personally hand delivered a Ford Mustang to Sahar – an initiative that generated headlines throughout Saudi Arabia, the region and the world.
In addition, Ford's award-winning global safe driving programme, 'Ford Driving Skills for Life'(DSFL), activated in Saudi Arabia through a first-of-its-kind variation on International Women's Day, called 'Driving Skills for Life for Her' at Jeddah's Effat University in KSA.
The agency created a customized introductory programme focused on building women's confidence behind the wheel, expanding their automotive knowledge and preparing them to drive safely. Over 250 students participated, and Ford intends to make the new DSFL for Her an on-going programme for the Kingdom's female drivers.
The campaign received unprecedented coverage at the local, regional and international level resulting in 632 pieces of coverage reaching over 162 million people and achieved over 5 million impressions on social media giving Ford the number one share of voice in the Kingdom's automotive field.
Categories