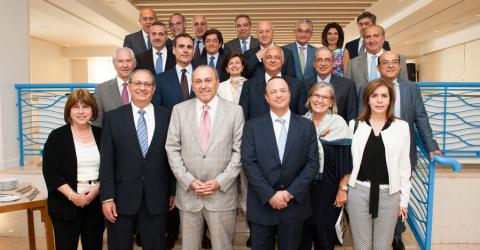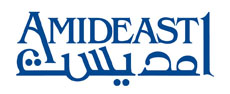 The AMIDEAST/LEBANON Advisory Board (ALAB) will host its first Fundraising Gala Dinner at the Phoenicia Hotel in Beirut, on Friday, April 8
th
2016, organized by Events Production.
AMIDEAST is a leading American non-profit organization, founded in 1951, engaged in socioeconomic development activities in the Middle East and North Africa. AMIDEAST programs & services, present in 14 Arab Countries, have touched the lives of half a million individuals a year.  This NGO focuses on building cross-cultural understanding, expanding educational opportunities, preparing individuals for jobs in the global economy, and also empowering youth.
Since its launch in 2010, AMIDEAST Lebanon Advisory Board is currently comprised of 28 business & civic leaders in Lebanon, the USA and the Gulf. The board has played a vital role and their funds have been used to:
Launch the AMIDEAST Entrepreneur Institute, which has provided training and support to over 300 aspiring entrepreneurs to date;
Launch the U.S.-accredited Professional Certificate in English Language Teaching (PCELT) training program to improve teaching of English in Lebanon;
Expand AMIDEAST's impact in helping Lebanese and Palestinian students win scholarships to study in the USA. In just the last two years, 32 students won scholarships and financial aid totaling almost $6 million for undergraduate study at top universities in the U.S.
 The purpose of the event is to spread awareness about the organization's wide range of services and impact in Lebanon, and to raise additional contributors to help even more students win scholarships in the USA at prestigious universities to empower their lives and careers. AMIDEAST hopes to support people in all regions regardless of their age, financial status, gender, or background.
Since AMIDEAST's scholarship search efforts began several years ago, AMIDEAST has helped 78 bright and underprivileged young students in Lebanon win scholarships.  The proceeds from this Gala Dinner will help support even more students win life-transforming scholarship opportunities.
AMIDEAST Lebanon:
Phone: +961-989901 ext 200 Web:    
www.amideast.org/lebanon
Categories