The American Hospital Dubai, in collaboration with Al Aalm Al Arabi for Publishing and Distribution, recently hosted a storytelling session for young children above the age of two years in support of the 'Reading is Healing' initiative by SAADA, a health insurance program for the citizens of the Emirate of Dubai. The session complements the directive of H.H. Sheikh Khalifa bin Zayed Al Nahyan, President of the UAE, declaring 2016 as the 'Year of Reading' with the aim of creating a generation of book lovers to help position the country as a global capital for culture and knowledge.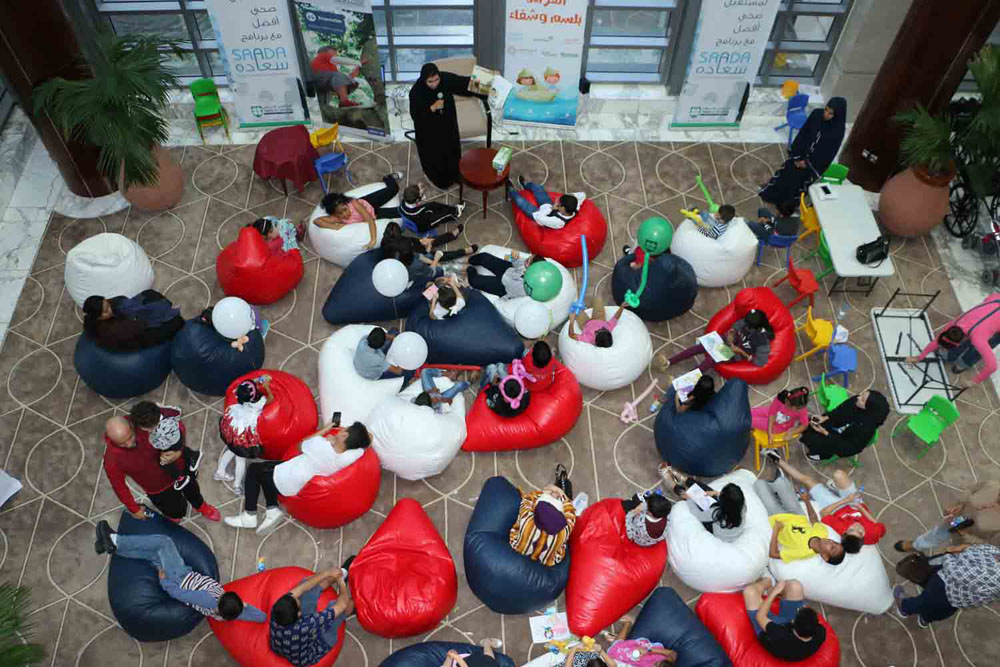 The program was held at the OPD Lobby of the American Hospital Dubai, where Aysha Al Mehiari read the story of 'Hala Making Her Life Beautiful' by Hanan Al Saadi to a group of children. Other entertaining activities such as craft workshops, face painting, and balloon twisting also took place to keep the audience engaged. Several children of hospital employees were present to hear the story of the little girl in a highly interactive session.

"The American Hospital Dubai strongly promotes all initiatives that support the government's directive to mark 2016 as the 'Year of Reading.' The recently organized storytelling session in collaboration with SAADA is part of our efforts to create interest and passion for reading from a young age. As part of the 'Reading is Healing' initiative, the session was warmly received by both parents and children. Following its success, we will continue to host such interesting events that will help to spread love for books and written words among children and adults alike," concluded Peter Makowski, CEO, American Hospital Dubai.
Categories