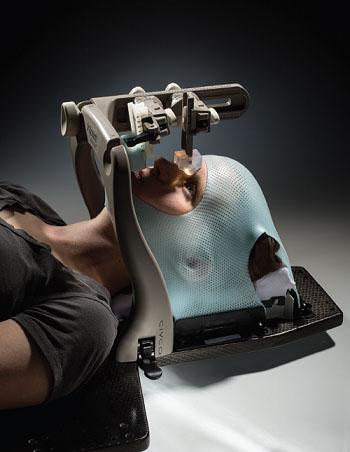 American Hospital Dubai announced that it has successfully treated more than 10 cancer patients with the leading-edge CIVICO trUpoint ARCH SRS / SRT and Body Pro-Lok ONE SBRT Immobilization Systems, which are designed to deliver radiation therapy to cancer patients.
With the arrival of these new systems, American Hospital Dubai is able to offer cancer paitients in the UAE and the region, regionally unprecedented radiation oncology procedures that spare them the need for conventional surgery and a lengthy recovery. This type of Radiotherapy treatment is a noninvasive (no surgery involved) treatment process that administers very high beams of various intensities aimed at different angles to precisely target the tumor, while completely immobilizing the patient.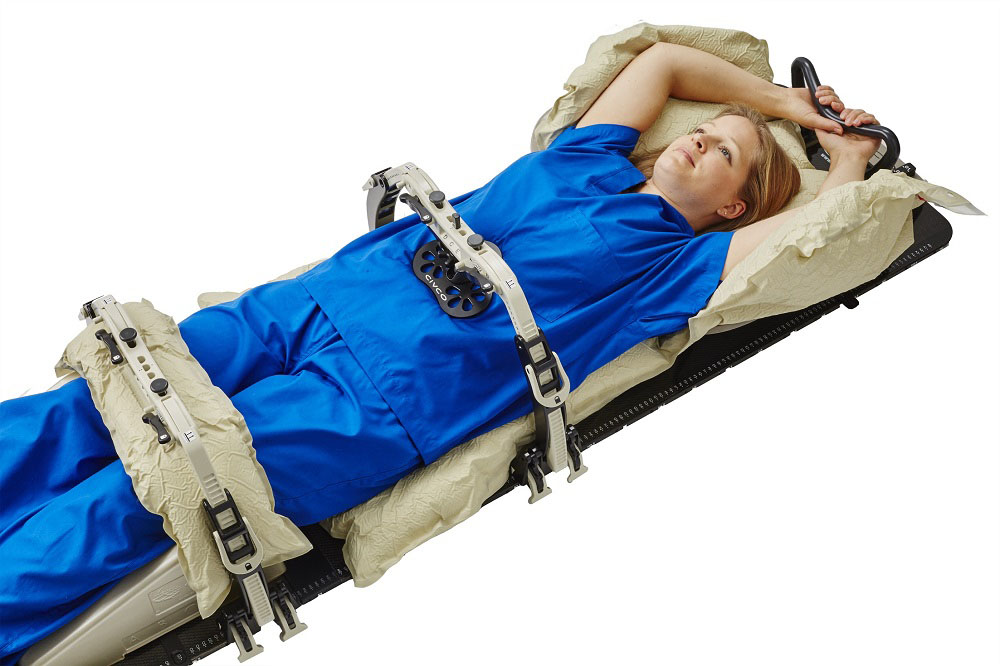 With this breakthrough treatment, American Hospital Dubai has made the radiation treatment of cancer cases much shorter than conventional radiation, as a few sessions are able to destroy tumors, and offer new hope for patients including those suffering from brain, breast and prostate cancer.
Commenting on this, Dr. Tarek Dufan, Director of the Radiation Oncology Department, American Hospital Dubai said: "This patient milestone we have taken at American Hospital Dubai demonstrates the team's hard work and effort to give our patients new hope and offer them the most advanced technologies available. The leading-edge CIVICO trUpoint ARCH SRS / SRTprovides superior immobilization for a variety of brain, head and neck radiotherapy treatments, while the Body Pro-Lok ONE SBRT Immobilization System, helps keep the patient in a completely still state, allowing for accurate position of the target."
"We have already seen great improvements and success from treating our patients with these systems." He added, "I have no doubt that they will prove to be a choice of many more patients, given their ability to effectively target and treat cancer cells in few treatment sessions only, and with sub-millimeter precision, while keeping the disruption to patients' daily lives minimal."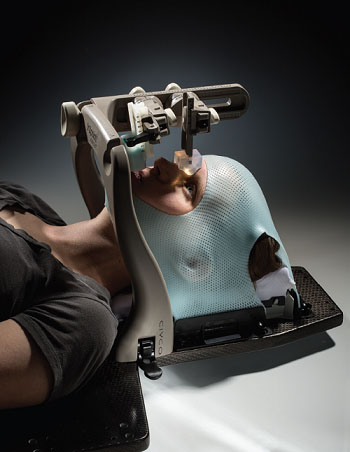 Moulds and masks (immobilization)
When paitients receive radiation therapy it is imperative that they are completely immobilized throughout the treatment. Hence if the cells are in a body part, patients are requested to lie on the special radiotherapy bed, which moldes into the exact shape of the patient's body. However, if the radiology treatment is on the head area, the patient is required to wear a unique head mask specially designed to meet the unique requirements of patient immobilization for radio therapy.
The CIVICO trUpoint ARCH SRS / SRT headframe is engineered to work with the unique physics of proton beam transmission. It is designed to improve the penumbra for most treatment beam angles.
The CIVICO's Body Pro-Lok ONE SBRT Immobilization System™ provides an easy-to-use modular system for complex SBRT setups. The system features the only bridge worldwide that allows variable height adjustment, and lateral and tilting offset capabilities, enabling the bridge and respiratory plate to adapt to the patient's natural posture and body type.
American Hospital Dubai is the first medical insititute in the region to offer this type of accurate cancer treatment, and hence opening up a whole new chapter for cancer paitients in the region.
Side Effects
Moreover, it is important to note that SBRT targets the tumour very precisely and the risk of damage to normal surrounding tissues is low. Therefore the side effects may be less than with other types of radiotherapy.
Categories