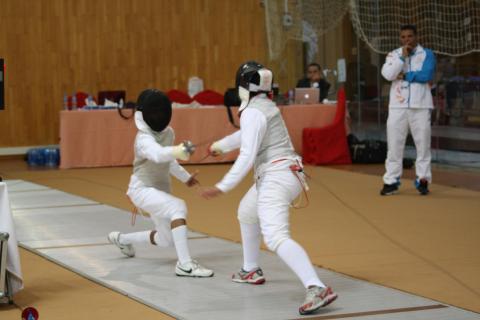 A total of 1,091 student athletes will participate in the championship round which will start on May 22 
UAE, May 20, 2014 – The Educational Zones Committee for the School Olympics announced that it is all systems go for the championship round of the UAE-wide School Olympics. The competition is a national initiative aimed at promoting the principles of Olympics and sports while fostering the spirit of challenge, excellence, and fair competition amongst UAE students. The finals will feature various competitions such as athletic games, artistic gymnastics, swimming, fencing, archery, and bow and arrow. The competitions will be held separately at Al Wasl Sports Club and Dubai Police Officers Club from May 22 to 24.
Based on the schedule of the second School Olympics provided by the committee, the first day of the final round on May 22 will feature artistic gymnastics and archery for boys to be staged at the Dubai Police Officers Club, while fencing and swimming will be held at Al Wasl Sports Club. On the next day, swimming, fencing, and bow and arrow for girls will take place at Al Wasl Sports Club, while archery, artistic gymnastics, and athletic games will be held at Dubai Police Officers Club. The last day of the championship round will see the male students competing in artistic gymnastics at Dubai Police Officers Club and in athletic games and bow and arrow at Al Wasl Sports Club.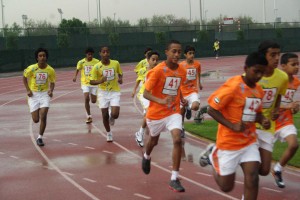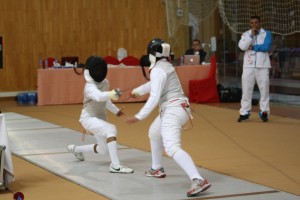 Hassan Lootah, Director of Physical Education, Ministry of Education and Head of the Educational Zones Committee for the School Olympics, assured that the preparations for the Olympics were carefully and strategically done to ensure that the objectives of the Olympics
were attained. The Olympics aims to prepare a generation of promising athletes who will represent the country in future international sports events. He also pointed out that the unlimited support from the UAE's wise leadership and the concerted efforts amongst concerned organizations in the country contributed to the Olympics' success this year. He said all efforts have been strengthened to advance the sports sector at the school level and make the participating schools as breeding ground for the country's next athletic stars.
The pre-Olympic competitions, meanwhile, concluded in April with the participation of 777 student athletes enrolled in Olympic training centers in Dubai, Sharjah, Ajman, Umm Al Quwain, Ras Al Khaimah, Fujairah, and Sharjah East. The tournament was characterized by intense and fair competition amongst talented students, who showed strong performance during the games.
Categories