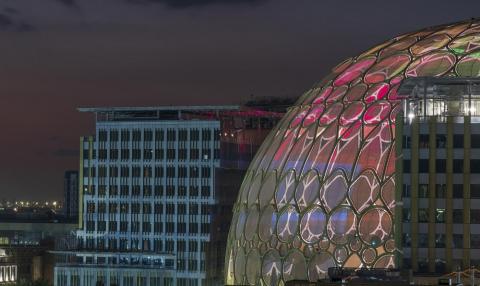 UAE and Dubai government entities are ready to ensure an exceptional global celebration at Expo 2020
Key UAE and Dubai government entities have cemented their plans to provide essential services and facilities for Expo visitors – a reflection of the city and country's commitment to making the first World Expo in the Middle East, Africa and Asia a memorable experience from the moment of arrival.
Leaders from the major entities – spanning airports, immigration and tourism to health, electricity and water – have signed an operational responsibility matrix that maps out the roles and responsibilities each organisation will fulfil for the largest event ever to be held in the Arab world.
By ratifying plans for services and facilities, Expo 2020 and government entities will collaborate to offer every Expo visitor the same positive experience that travellers have come to expect from the UAE and Dubai – one of the world's most visited and safest cities.
In addition, federal and local security authorities, led by Dubai Police, recently held a training exercise to ensure Expo 2020 Dubai's security measures are of the highest international standards for global events, as Expo prepares to open on 1 October.
The Expo 2020 site is designed to ensure a seamless, exceptional experience for visitors and is built to high environmental and sustainability standards, as well as the highest technological infrastructure, making it a model for the responsible cities of the future.
 
Source: www.expo2020dubai.com