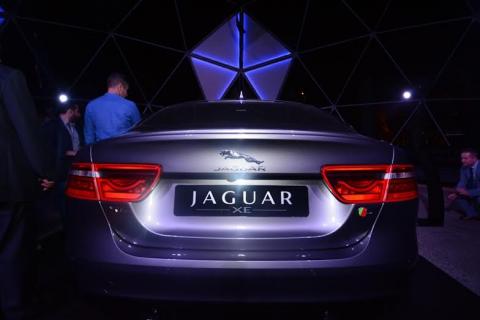 Saad & Trad S.A.L., the exclusive dealer of Jaguar in Lebanon, launched the new Jaguar XE at the Garten in Beirut on June 15, 2015. Held in presence of British Ambassador to Lebanon, H.E Tom Fletcher and Jaguar XE brand ambassador and Forward Thinker, Bernard Khoury, the event took an all English feel as the cars were covered with the British flag colors while guests enjoyed the traditional fish and chips dish.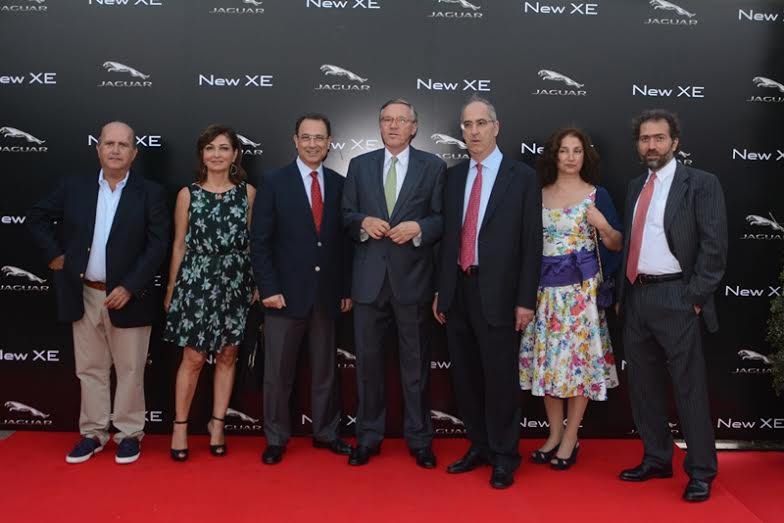 To the tunes of English cover songs, three Jaguar XE models were revealed, the Jaguar XE Prestige in Dark Sapphire, the Jaguar XE S in Ammonite Grey, and the Jaguar XE R Sport in Italian Racing Red. As the powerful engines roared, the Jaguar XE S descended from the ceiling of the dome as attendees got the chance to lay eyes on the beautifully designed bodies for the first time this year.
In welcoming attendees, Mr. Michel Trad, Chairman of Saad & Trad S.A.L., said: "With more than 60 years of experience in the business, we are proud to have established ourselves as one of the leading appointed dealers in the market for Jaguar, with a dedicated commitment to our products and customers as well as a strong and continuously growing market presence."
He also added, "Due to its elegant handling and stunning design, the new Jaguar XE is likely to exceed all customers' expectations by redefining the rules of automotive luxury and class in its segment."
Targeting those interested in luxury, exclusivity, technology, and elegance, all three Jaguar XE models are ideal for tech savvy males and females who are trend setters and forward thinkers.
Mr. Justin Weaving, Sales Director at Jaguar Land Rover MENA, said: "May I take the opportunity to congratulate Saad & Trad for not only winning the "Top Jaguar Customer Satisfaction for Sales" award, but also for ranking among the top 10 retailers in the region. These achievements, coupled with focus, dedication and an absolute, unrivalled passion for Jaguar is why Saad & Trad are celebrating their 65th Birthday with Jaguar this year – there is no better way to celebrate this, than with the reveal of the latest Jaguar, the XE."
The new Jaguar XE is now available at the Saad & Trad showroom in Corniche Du Fleuve, Beirut and is the most advanced, efficient and refined sports saloon car that Jaguar has ever produced. The new Jaguar XE introduces Jaguar's state - of - the - art, all new Ingenium family of engines offering high performance and refinement with low fuel consumption and CO2 emissions. A true driver's car, the Jaguar XE redefines the concept of the sports saloon thanks to its advanced lightweight construction, streamlined styling, luxurious interior and outstanding ride and handling.
Categories