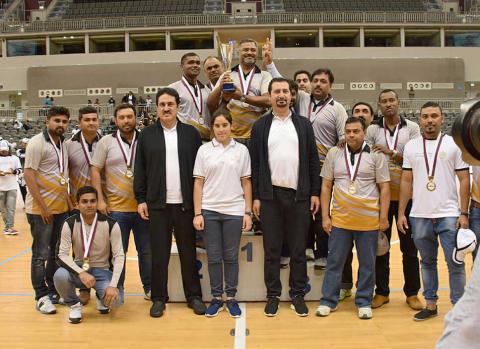 Over 1,500 employees participated in the event held at Ali Bin Hamad Al Attiyah Arena
Alfardan Group held its 6th company-wide Sports Day event yesterday at the Ali Bin Hamad Al Attiyah Arena. The activities are an annual initiative to commemorate Qatar's National Sports Day. Over 1,500 employees from various business units participated in the event aimed at demonstrating the Group's support for the country's strategic efforts to position itself as one of the world's premier sporting hubs. Alfardan Sports Day highlighted the virtues of physical activity as well as camaraderie, cooperation, and team spirit for continued personal and professional growth.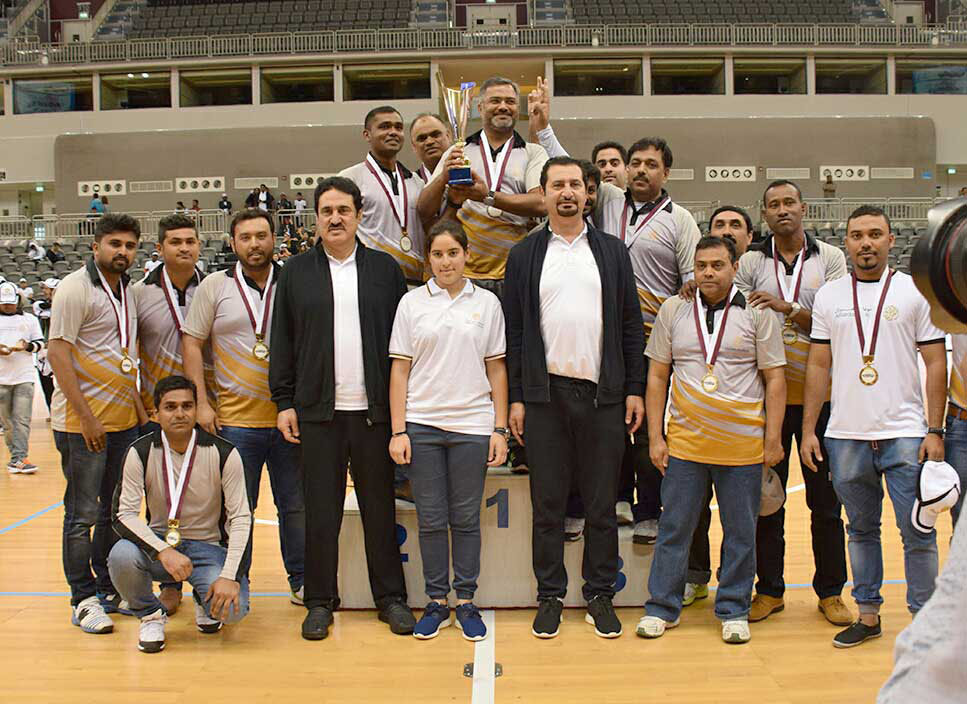 Prior to the final games at the Ali Bin Hamad Al Attiyah Arena, teams and individuals competed in the preliminary rounds of volleyball and basketball at the Arab International Academy, while tennis and table tennis were held at Alfardan Gardens. Employees also competed in other sports such as football, badminton and cricket.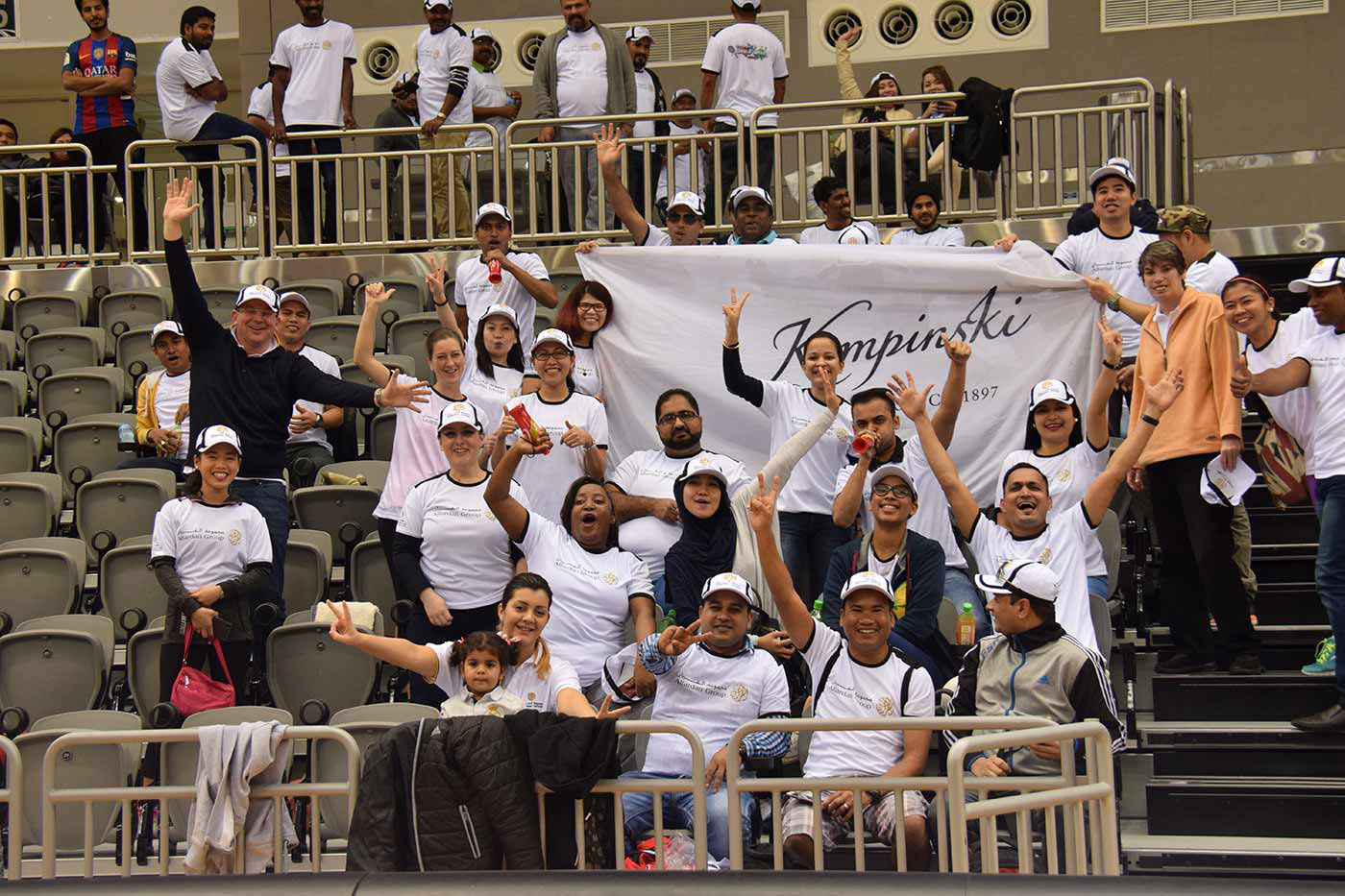 Ali Alfardan, Vice Chairman, Alfardan Group, said on the occasion, "Alfardan Sports Day is an annual event held to reaffirm our support for the pioneering initiative launched by H.H. Sheikh Tamim Bin Hamad Al Thani, Emir of Qatar, to observe a National Sports Day. It is a platform that brings together employees from different divisions and showcases their competitiveness, excellence and dedication. With this event we aim to promote and raise awareness on the importance of physical wellness to create a generation of fit and healthy individuals in Qatar."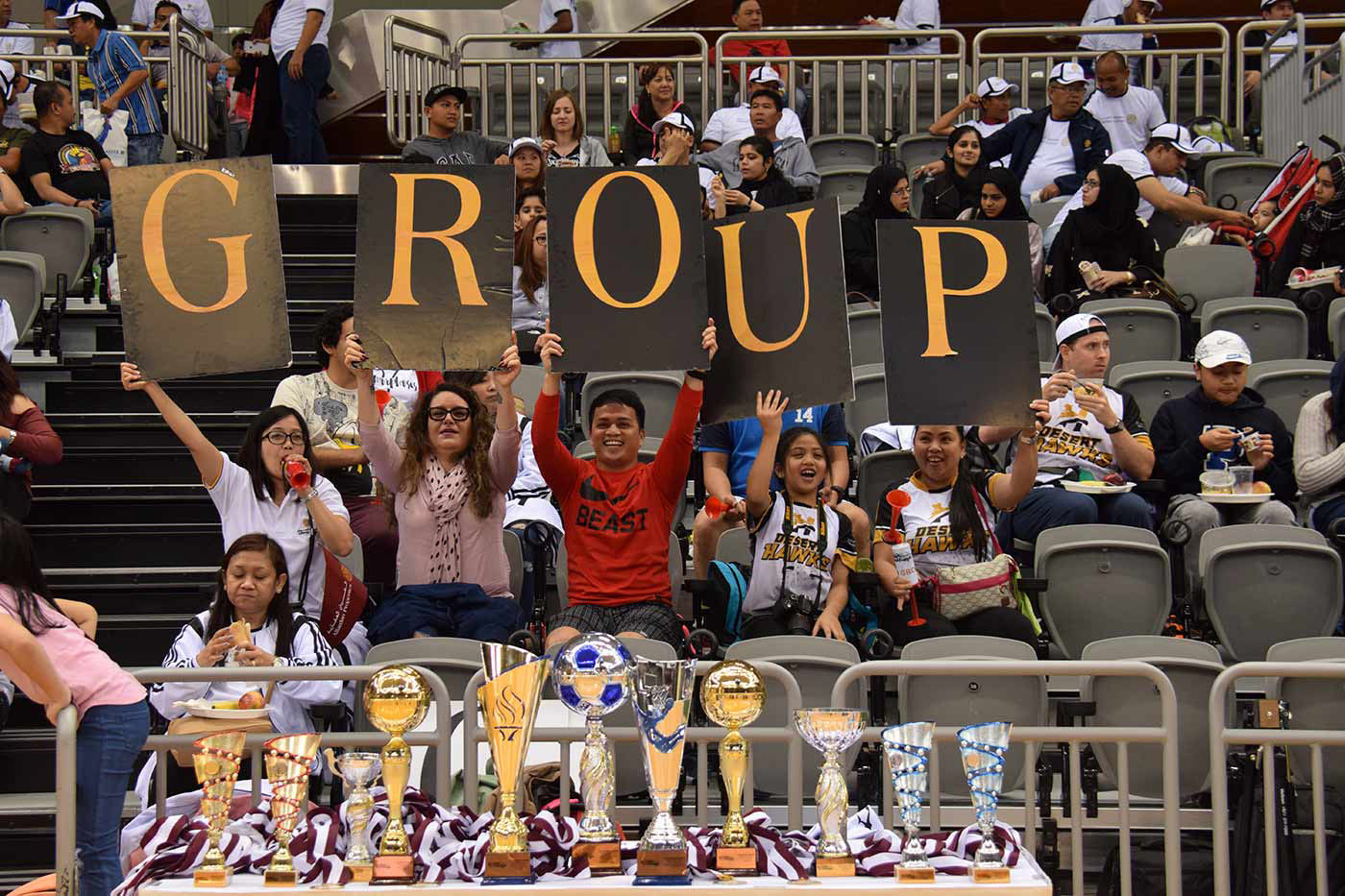 Fahad Alfardan, Board Member of Alfardan Group, added "Engaging our employees in physical activities through sports is one effective way to raise awareness on leading a healthy lifestyle, which is a priority for our Government, under the leadership of H.H. Sheikh Tamim Bin Hamad Al Thani, Emir of the State of Qatar, in order to develop a healthy workforce. Through Alfardan Sports Day, we aim to boost this commitment and ensure that Alfardan Group consistently promotes Qatar's vision of a healthy working environment and community. This also strengthens camaraderie among employees which is an essential element in achieving the company's mission and strategic objectives."
Omar Alfardan, President and CEO of Alfardan Group, concluded, "In our support of H.H. Sheikh Tamim Bin Hamad Al Thani, Emir of the State of Qatar, and his National Sports Day initiative, we integrated Sports Day in our CSR agenda. This occasion is an excellent way to encourage our employees to strive for physical wellbeing, which is important for their performance on the professional and personal fronts. It is also in line with the Human Development Pillar of the Qatar National Vision 2030. Alfardan Group's management, employees and their families congregated at the Ali Bin Hamad Al Attiyah Arena to celebrate this event and compete in the final games. They displayed their team spirit and sportsmanship while exerting their best efforts to win in their respective competitions. This astounding response by our employees encourages us to continue to host the event every year with the same vigour and enthusiasm."
A number of recreational activities were organized and made available to people of all ages, to ensure that everyone will have a fun and memorable experience. These activities varied from bouncy castles to game booths, which were lined up for the employees and their families for the enjoyment of both adults and children.
Categories