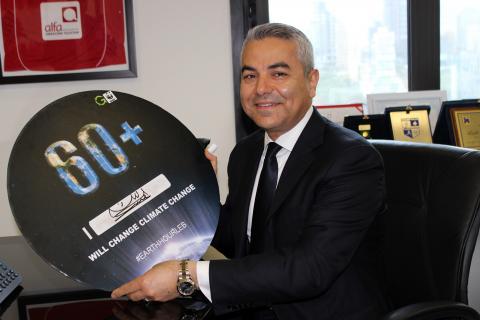 Alfa CEO and Chairman Marwan Hayek welcomed in his office President of the first Green building NGO " G ", Nader Al Nakib with a delegation from the association which organized the Earth hour initiative –Lebanon.
Alfa, managed by Orascom Telecom, took part in this global initiative aiming to highlight the threat posed by climate change, as the official telecom sponsor of Earth Hour in Lebanon.
Hayek also signed the Global Campaign for Earth Hour slogan and received a commemorative gift symbolizing the importance of water conservation.
As a symbol of its participation in the campaign, Alfa will turn off all the lights at its headquarters for a full hour between 8:30 PM – 9:30 PM on Saturday, March 19th, 2016.
Categories