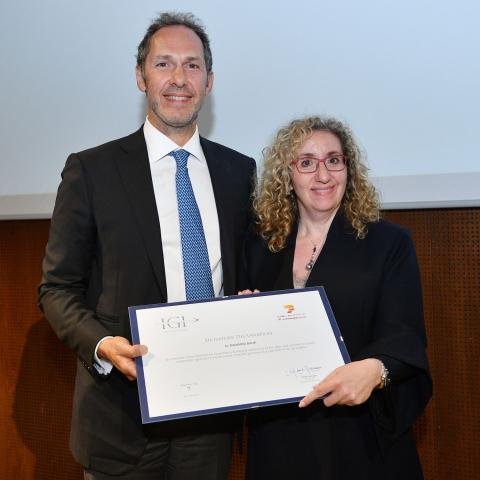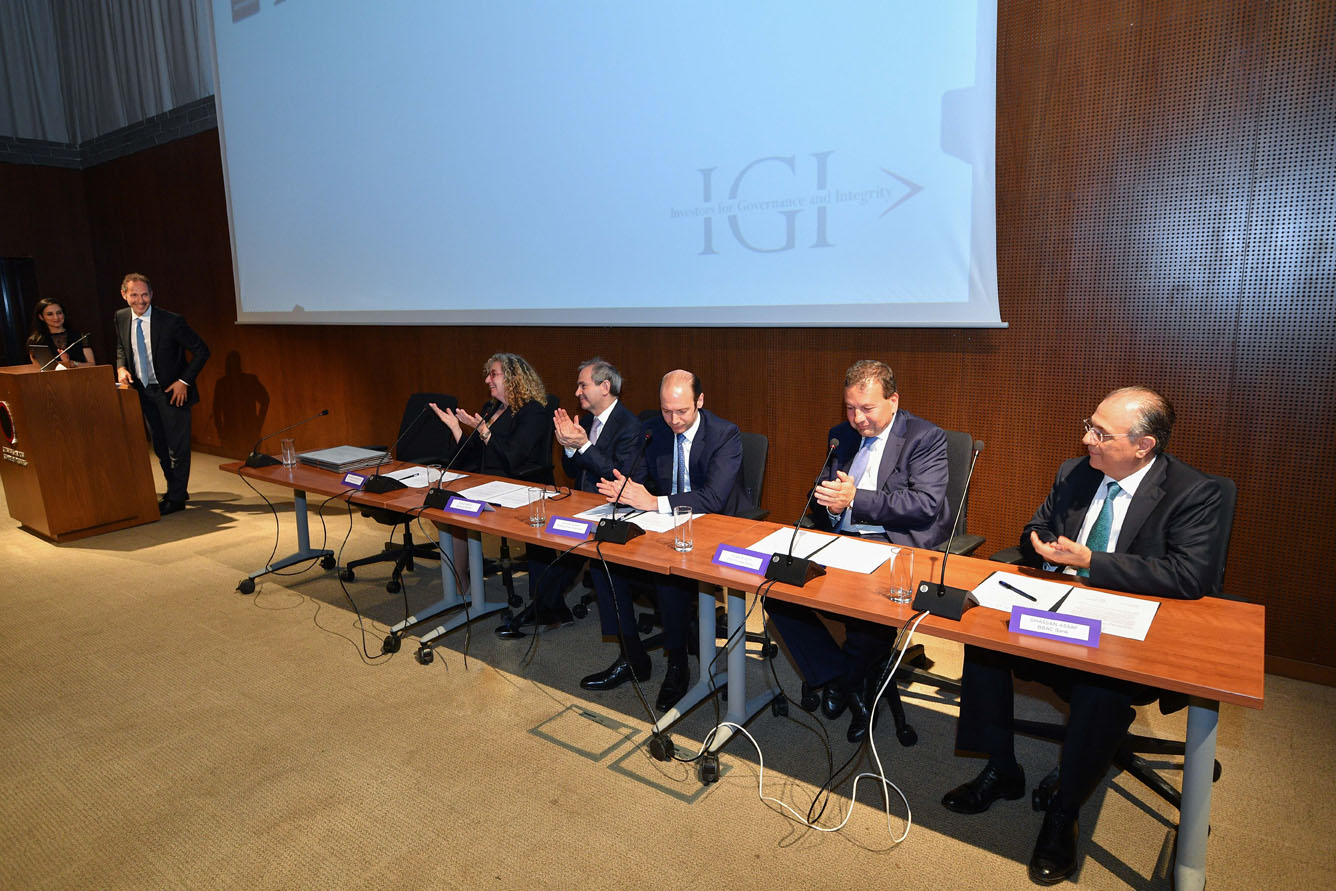 Al-MAWARID Bank was recently one of only 5 banking institutions in Lebanon to sign the Investors for Governance & Integrity Declaration during a special ceremony held at AUB Maamari Auditorium on April 25th, 2017 by Capital Concept, the first corporate governance advisory firm recognized by Banque du Liban (BDL).
The signing ceremony and shareholder-rights lecture series that preceded it were organized under the patronage of Lebanon's Capital Market Authority and in the presence of guest speaker, ethics activist and visionary Mr. Thomas Krantz, in addition to top executives and board members of prominent Lebanese banks, financial institutions, the central bank of Lebanon, the Capital Markets Authority (CMA), the Banking Control Commission of Lebanon (BCCL), and journalists.
Al-MAWARID Bank continues to strengthen its position in the market as a leading bank in implementing the IGI Corporate Governance practices across all bank functions. We continue to demonstrate a high level of integrity, transparency and accountability which have reinforced the market confidence in the bank, long-term investment, maintained financial stability and sustainable growth.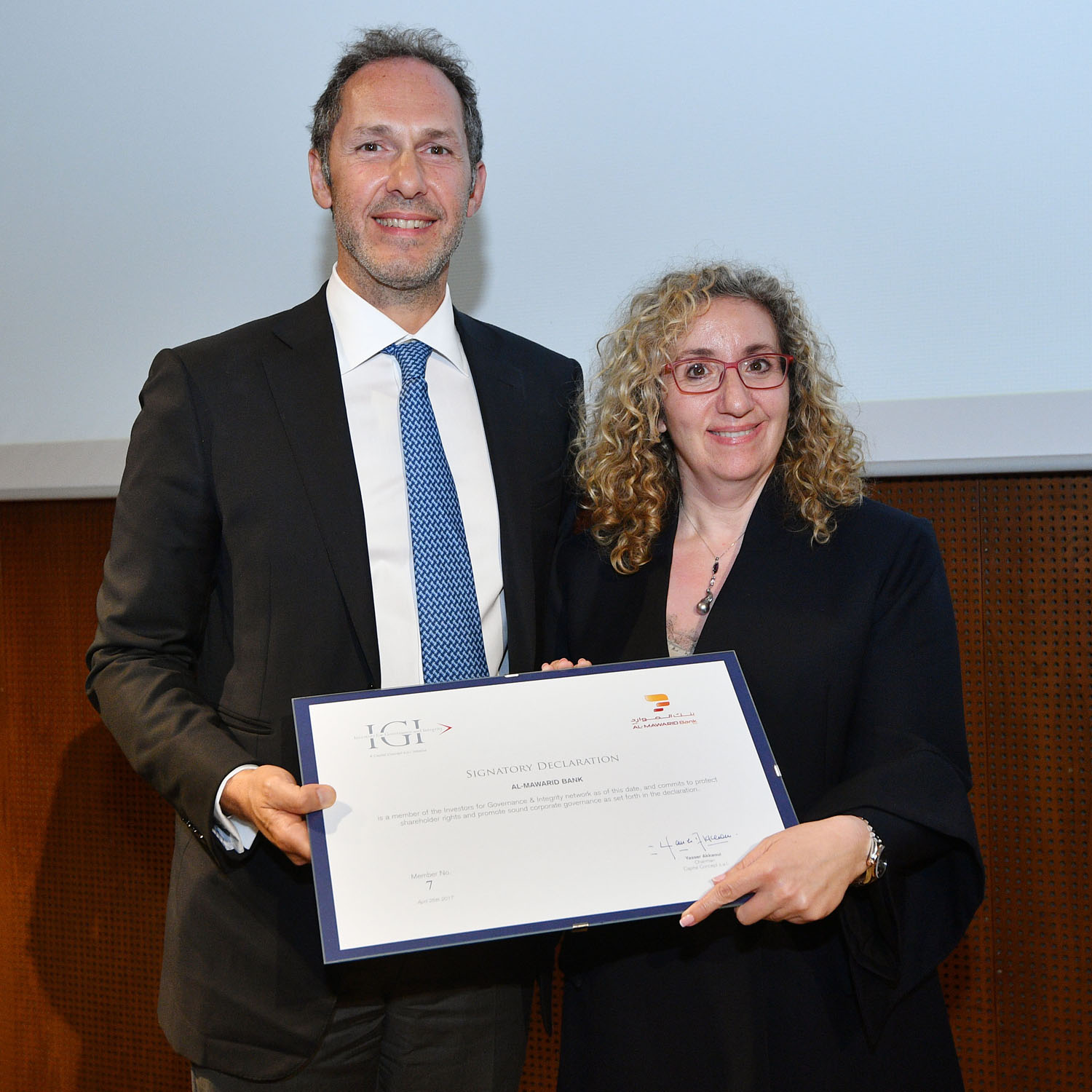 The signature of the Investors for Governance & Integrity Declaration highlights the AL-MAWARID Bank's firm commitment to corporate governance and international ethical practices. In this line, Mrs. Nahla Khaddage Bou Diab, Chief Operating Officer of AL-MAWARID Bank, stated: "Signing the IGI Declaration is a milestone for Al-MAWARID BANK and we pride on being one of the very first institutions to have done it.  This step is yet another illustration of our organization's values and beliefs and a clear translation of the attitudes and behaviors of our bank's management team. Al-MAWARID Bank succeeded in positioning itself as a leader in the banking industry in Lebanon not only by maintaining its leadership over the years through pioneering products and services but also through pioneering initiatives that enhances the Bank's standing and supports Lebanon's healthy banking sector."
It is worth mentioning that to become eligible signatories of the IGI declaration, private and publicly traded companies as well as institutional investors are required to comply with Capital Concept's proprietary Governance and Integrity Assessment (GIA) guidelines.
Categories