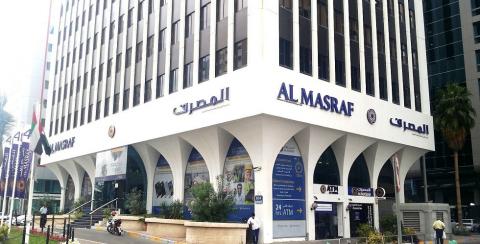 Assets grow by 5% to AED 15 billion 
Ben Youssef: Al Masraf achieved strong performance despite global market's fluctuations and oil price drop 
Galadari: We are looking forward to open a branch in RAK in the second half of 2016, launch new products and invest in modern technology 
Profit increase encourages banks to develop more attractive banking products and increases competitiveness within local market
 The Arab Bank for Investment and Foreign Trade (Al Masraf) recorded a net profit of AED 405 million in 2015—reflecting a growth of 11 per cent as compared to the AED 366 million profit it posted in 2014. The company's operating profit also rose by 13 per cent to AED 437 million. The remarkable growth of the profits is a result of Al Masraf's move to expand its loan portfolio by 28.2 per cent to reach AED 9,43 billion in 2015. The bank also achieved positive results in consolidating its client base and boosting its ability to attract and utilize deposits. In 2015, clients' deposits increased by 9 per cent to reach AED 9,5 billion, while the assets jumped to AED 15 billion with a growth of 5 per cent.
The financial results demonstrate the strong performance achieved by Al Masraf in 2015 and its high-level capabilities that contributed in expanding its lending portfolio, mainly targeted towards the corporate sector. The bank has high financial solvency that meet and exceed the requirements of both the Central Bank of the UAE and Basel Committee on Banking Supervision. The Capital Adequacy Ratio (CAR) of Al Masraf is 24.5 per cent, which is a high rate that reflects its ability to expand credits efficiently and competitively in the UAE market that witness sharp competition among banks.
In line with this, Al Masraf's board of directors recommended the approval of financial statements and operational results of 2015 during its recent meeting, which was held on February 14, 2016.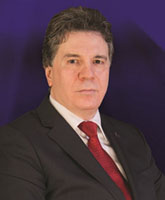 Commenting on the financial results of 2015, Mohamed M Ben Yousef, Chairman, Al Masraf, said "We are happy with the strong financial performance of 2015. We succeeded to achieve positive results despite the strong competition within the local banking market and the regional and global markets' fluctuations due to oil price decline, especially in the last few months of 2015. We were able to face the emerging challenges and enhance our financial results, taking advantage of the strong global position of the UAE, which has a diverse economic base, modern infrastructure and business-friendly environment."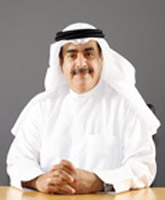 Faisal Galadari, Chief Executive Officer, Al Masraf confirmed the commitment of the Board of Directors to provide continuous support for all steps aimed at making qualitative changes in Al Masraf's performance, which contributed to the growth of all performance indicators in 2015, despite the difficult conditions experienced by the regional and global markets and the falling of oil prices. Galadari also expressed his happiness for the success Al Masraf in increasing the value of assets by 5 per cent to AED 15 billion, highlighting the achievements made in strengthening Al Masraf's customer base and the improvement in its ability to attract deposits, which increased by 9 per cent to account to AED 9.5 billion.
Galadari added, "We are proud of the positive financial results achieved during year, which were primarily reflected in the increase of loans and facilities portfolio by more than 28 percent to AED 9.4 billion, the increase in our operating profits by 13 per cent and the growth of our net profits by 11 per cent."
Galadari confirmed that the proportion of non-performing loans in Al Masraf fell from 9 per cent in 2014 to 6 per cent in 2015, while the coverage ratio of these debts increased to 122 per cent.
Galadari predicts that the bank will experience the same strong performance and pace of growth in 2016, pointing out that the raising of interest rates in the market would further enhance the competition between banks and push them to put on more attractive products in the market.
"In 2016, Al Masraf will introduce new products to attract more deposits and customers, and will continue moving forward in implementing the ambitious three-year strategy. Our focus will be on developing the banking business in accordance with modern banking systems in terms of the use of banking technology, and on modernizing ATMs and introducing new credit and debit cards. Al Masraf has invested about AED 30 million in the field of modern banking technology, and we will continue to invest and leverage on the technological capabilities," said Galadari.
"Al Masraf is planning to open a new branch in Ras Al Khaimah and another branch in Sheikh Zayed Road in Dubai in the second half of this year—to come to a total number of 12 branches by the end of 2016. The bank is successfully operating an Islamic Window offering Sharia complaint products and services to our customers. We will continue developing our human resources through the launch of training and rehabilitation programs and attracting local talents to achieve our ambitious goal of increasing the Emiratization rate to more than 30 per cent by the end of 2016," concluded Galadari.
Categories