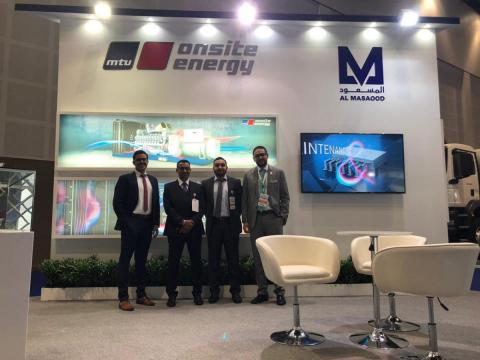 MTU Onsite Energy highlights turnkey emergency power applications made with industry-leading German quality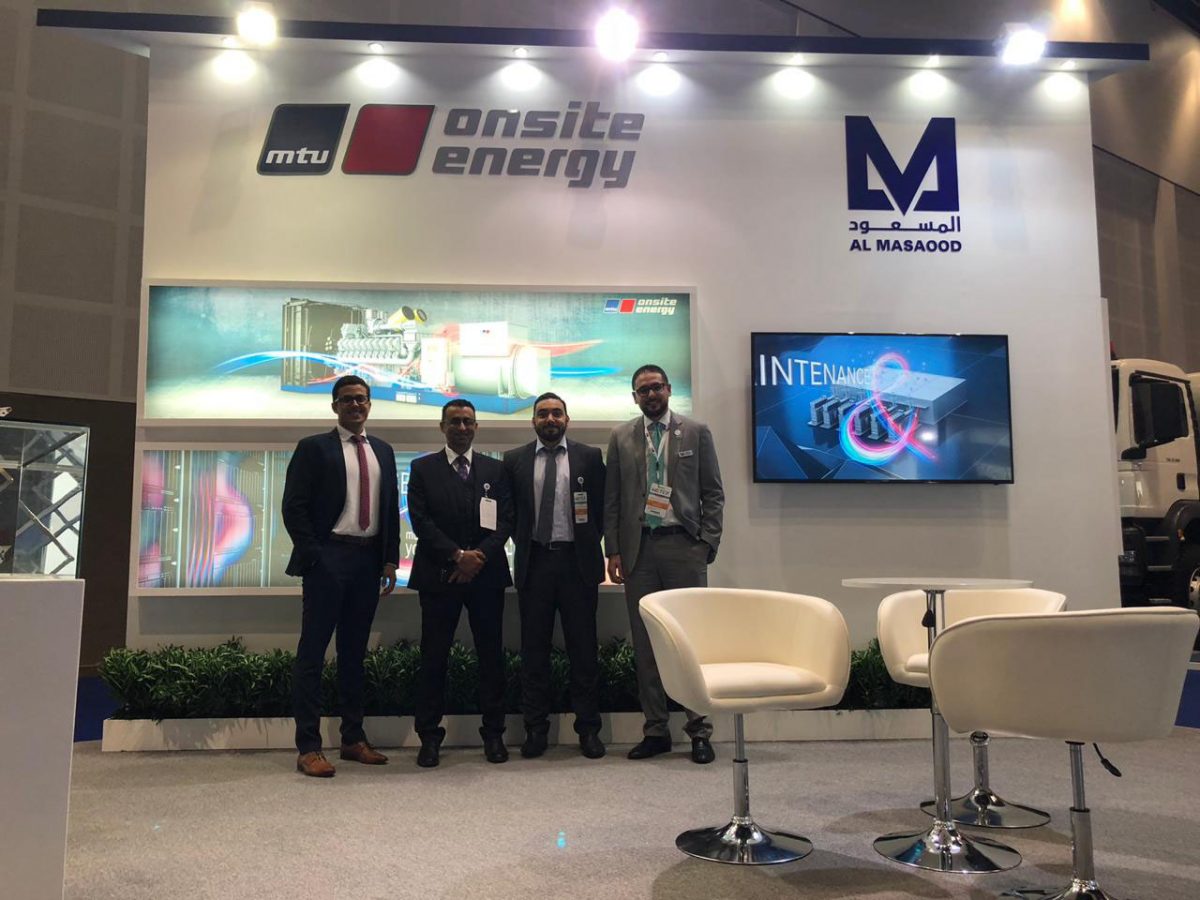 Al Masaood's Power Division announced that it is participating at WETEX 2018 which is taking place from October 23 to 25, 2018 at the Dubai International Convention and Exhibition Centre. The company's presence at one of the world's leading exhibitions for smart and innovative solutions for water, energy, technology and environment being organized by DEWA, is aimed at promoting its compact and intelligent power solutions that answer the UAE's demand for technology that achieves sustainable development.
Located at Stand DA-10, in ARENA 1 Hall, Al Masaood's Power Division will have on display its containerized power generation technology, innovated by MTU Onsite Energy, maker of the state-of-the-art 'plug and play' power generator from Germany.
Robert Schwarz, Chief Operating Officer of Al Masaood said: "Al Masaood's Power Division will demonstrate how it successfully combines its local expertise and in-house technical capabilities to address the growing demand in the UAE for turnkey power solutions, offering efficiency and sustainability especially for emergency power applications requirements. Established in 1972, Al Masaood's Power Division has established a long-standing reputation within the power industry worldwide and has a peerless expertise in marine propulsion and power generation systems."
Rasso Bartenschlager, General Manager, Al Masaood's Power Division, said: "Our range of cutting-edge power generation technologies are manufactured and tested under the strict standards of German quality engineering. We provide flexible power systems that meet both UAE and global standards, as well as turnkey solutions supported by our team of experts."
He added: "The demand for highly-efficient and flexible power systems are high, as companies seek to optimize the benefits of delivering projects on time in a cost-effective manner. Our 'one stop shop' power generation solutions have met the needs of a diversified range of clients and business operations."
MTU Onsite Energy is known in the industry as one of the leading worldwide suppliers of decentralised energy systems based on diesel-and gas-engines. It is featuring its range of power generators which has the capacity to provide the highest power and footprint density. It has the capability to switch from 50hz to 60hz power using a state of-the-art 'plug and play' operation system. It is on par with prime power applications that can meet the demands of rental power companies. It offers a compact design of containerized diesel generators.
Al Masaood's range of turnkey solutions for the power generation market include detailed design, installation, commissioning and handing over. It also offers aftersales coverage through a wide range of flexible service contracts. Its team of professionals are capable of pioneering customized and efficient solutions for its customers in the country, including government departments, civil defense, armed forces, oil and gas companies, industrial companies, and private owners.
---
About Al Masaood Power division
Al Masaood Power Division represents MTU, Volvo Penta and Leroy Somer in the UAE and Bahrain, providing the highest standards of after sales services. The Division's professional team possesses cutting edge technological knowledge and know-how and is able to plan and execute both customized and efficient solutions for its customers.
For more information about our products, services and commitment to sustainable mobility, visit www.masaood.com, You can also follow us on Instagram, Twitter and LinkedIn.
Categories