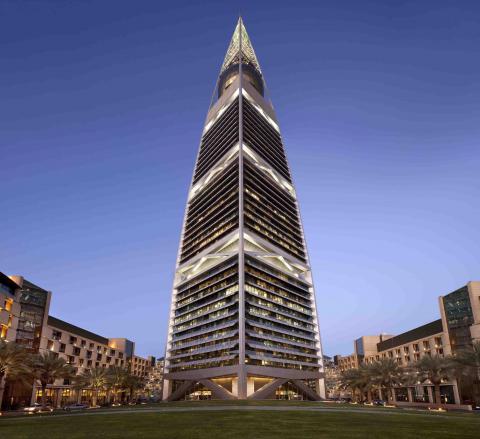 The award-winning company bags 10 major recognitions at 2014 Arabian Travel Market
May 11, 2014 - Al Khozama Management Co., the award-winning and leading hospitality, property investment, development and management company in Saudi Arabia, has made the Kingdom proud a new after bagging a total of 10 major awards given during the renowned 2014 Arabian Travel Market (ATM) for its diverse group of businesses. The awarding ceremony was held on the sidelines of 2014 ATM.
Al Khozama Management was among the top companies that dominated this year's World Travel Awards, known as the 'Oscars' of the travel industry. The company was named Saudi Arabia's Leading Hospitality Company, defeating four other big industry names that were nominated in the same category.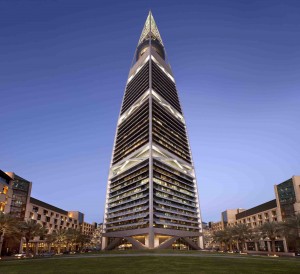 Some of the other recognitions that the company won at the World Travel Awards were the following: Middle East's Leading Female Spa and Middle East's Leading Spa Design for Al Faisaliah Spa by ESPA; Saudi Arabia's Leading Destination Hotel for Bay La Sun Hotel & Marina; Saudi Arabia's Leading Hotel for Al Faisaliah Hotel, A Rosewood Hotel; Makkah's Leading Hotel in Service Excellence: Al Shohada Hotel, managed by Al Khozama; and Saudi Arabia's Leading Hotel Suite for Oasis Suite at Al Faisaliah Suites, A Rosewood Hotel, at Al Khozama's Al Faisaliah Hotel, Riyadh.
Al Khozama Management continues to reshape the face of luxury hospitality and property management in Saudi Arabia through its world-class hotels. It consistently raises the bar in hospitality excellence by meeting high aesthetic standards, integrating state-of-the-art facilities into its operations, and employing only professional staff members. The company's pioneering
dedication to quality and design make it the region's leader in spa experiences and the Middle East's leading expert on luxurious hospitality experiences for women.
Following its recent accolades, Al Khozama Management remains further committed to its vision of becoming the leading property developer and the asset manager of choice in the Middle East. It will continuously provide new opportunities and improvements for the local community, as well as creating groundbreaking environments where business, pleasure and tourism can thrive.
Abdulaziz Al-Habib, the Managing Director and Acting CEO of Al Khozama Management Co., said: "We are humbled by the numerous recognitions we received from World Travel. This is a big honor for us and it pleases us to know that we are also able to bring pride to the Kingdom through these awards.  We are grateful to His Highness, the Chairman of the Board, and the Board, our clients, partners and our employees for their continued trust and confidence and valuable support in us. Rest assured that we will continue to provide contemporary, sophisticated and luxurious service to our clients."
In Saudi Arabia's hospitality, Al Khozama Management Company leads the way with a portfolio ranging from leisure resorts and urban business hotels to retreats in religiously significant locations, such as Makkah and Medinah, in addition to its world-class property management including commercial, retail and mixed use properties. Al Khozama enjoys the unequivocal trust of its partners and a unique reputation in the Kingdom of Saudi Arabia.
Categories