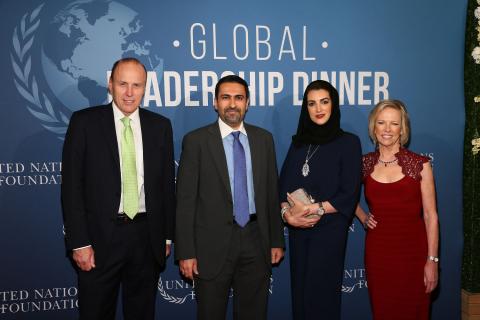 Al Ansari Exchange, the UAE-based foreign exchange and worldwide money transfer company, was recognised by the United Nations Association of the USA (UNA-USA) and the United Nations Foundation during the recent annual Global Leadership Dinner in New York. The leading financial services company was honoured for its key role in supporting the work of the United Nations by making financial and moral contributions to Nothing But Nets, a global grassroots campaign to raise awareness and funding to fight malaria. Rashed Al Ansari, General Manager of Al Ansari Exchange, accepted the honour on behalf of the company.
During its participation at the dialogue session and the dinner, Al Ansari Exchange highlighted the strategic role of the private sector in supporting the initiatives of the United Nations such as eradicating poverty and creating opportunities for education and healthcare support. The company continues to focus on philanthropic initiatives to highlight and support global challenges in line with its corporate social responsibility programme. In the past, it has partnered with key international organizations to uphold humanitarian issues and advocate the sustainable development of the global economy, society and environment.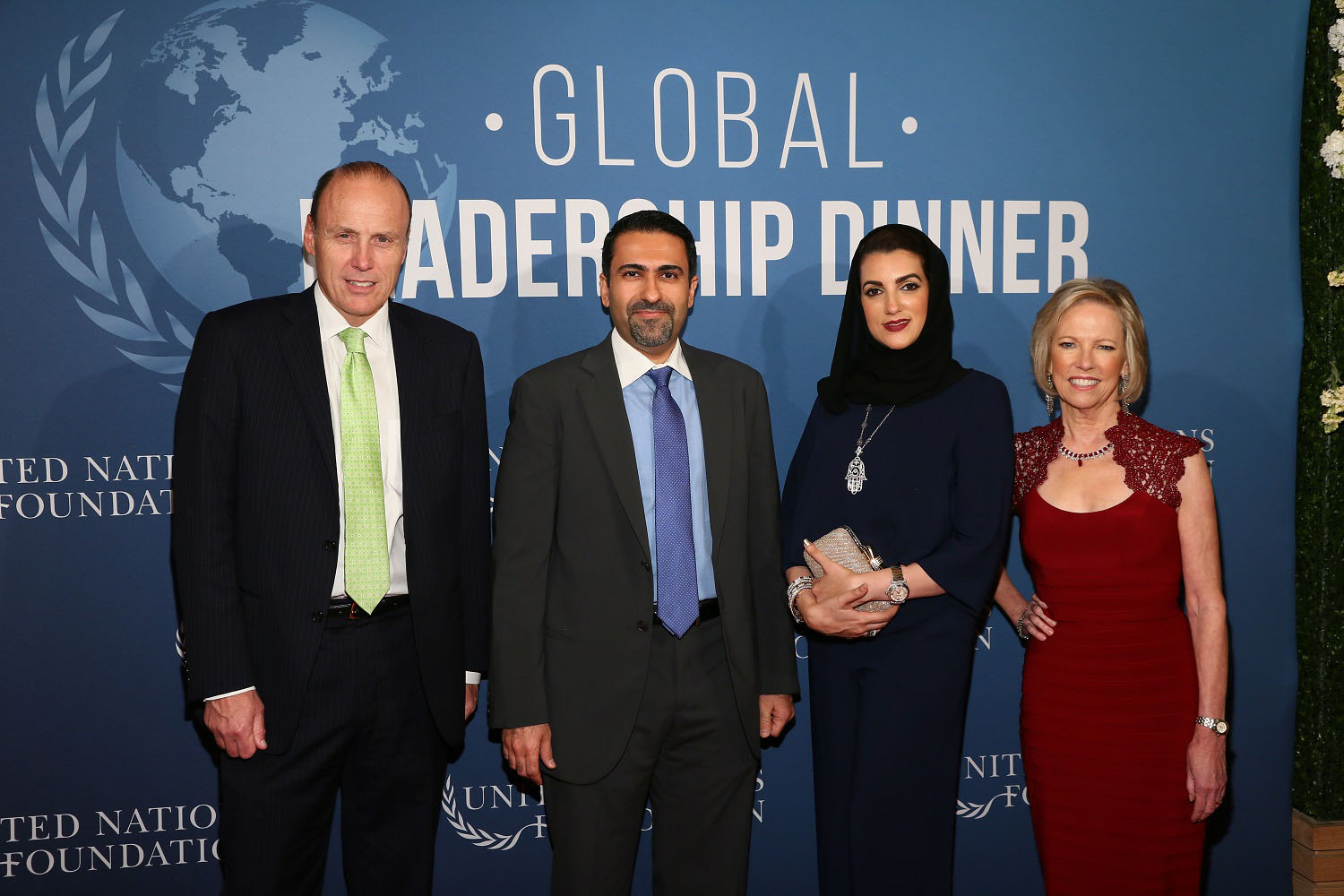 (from left to right): Peter Yeo Vice President, Public Policy & Advocacy, UN Foundation, Rashed Al Ansari General Manager of Al Ansari Exchange & his spouse, and Kathy Calvin, President and CEO UN Foundation.
Rashed Al Ansari, General Manager of Al Ansari Exchange, said: "It is indeed a tremendous honour to be recognised by the United Nations Foundation at an international platform for our support to humanitarian causes. Philanthropy is an integral part of Al Ansari Exchange's business strategy and comprises of proactive CSR initiatives through which we seek to make the world a better place for the current and future generations. The Global Leadership Dinner was a unique opportunity for us to meet global leaders and explore altruistic opportunities to tackle issues we are compassionate about such as health, education, and humanitarian aids."
During the same dinner event, The United Nations Foundation honoured Barack Obama, the President of the USA, for his humanitarian work as the head of one of the world's most powerful economies. The Global Leadership Dinner was also attended by a list of illustrious international personalities.
Margaret Reilly McDonnell, Director of the United Nations Foundation's Nothing But Nets campaign, said "We're grateful for the tremendous support of the Al Ansari Exchange, which has enabled our life-saving work such as training thousands of community health workers in Sierra Leone and providing 60,000 bed nets to protect refugees in Cameroon from malaria. We look forward to a continued partnership to ensure that children and refugee families do not have to fear dying from a mosquito bite."
Founded in 2006, Nothing But Nets has saved many children and families, especially refugees living in vulnerable settings, from malaria by providing nearly 10 million insecticide-treated bed nets, along with other malaria prevention and treatment. Currently, it has more than 300,000 supporters dedicated to the eradication of the entirely preventable and treatable disease. The latest statistics indicate that death from malaria has reduced to nearly 70 per cent among children aged five and under in the sub-Saharan Africa.
Categories