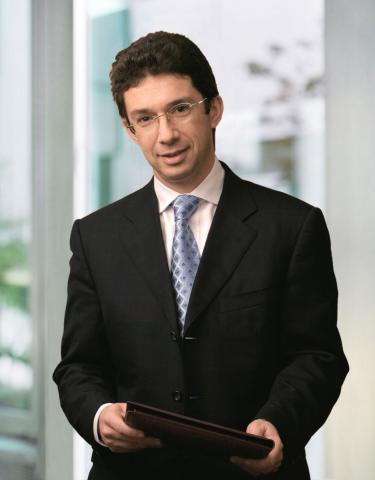 Many sectors, including the tobacco and the health sectors, have begun in recent years to make great progress in technologies that advance cigarette making and provide alternatives to conventional cigarettes. According to experts, nicotine, although addictive and not risk-free, is not the primary cause of smoking-related diseases.  Instead, the moment a cigarette is lit, smoke is produced that contains harmful compounds, the inhalation of which represents the resulting health risk.
There is no doubt that the invention of potentially low-risk products requires substantial efforts and significant investments in product research and development and scientific evidence, in addition to understanding the behaviors and attitudes of adult smokers. A major leading company within the tobacco sector, Philip Morris International, has invested more than $3 billion since 2008 on smoke-free products with the stated ambition that they will one day replace cigarettes to the potential benefit of public health.
In this context, and through this paradigm shift in the products offered according to the specifications and standards, there is a significant reduction of the chemicals produced and transferred as compared to conventional cigarettes. Meanwhile, these products claim to provide similar taste and flavor characteristics of combustible cigarettes, which are important factors in encouraging smokers to convert to these potentially less-harmful products. Such serious efforts aim to reduce the risks associated with smoking on several levels, in particular the preservation of public health due to the potential reduction of the diseases associated with smoking.
For a more in-depth look into this investment, it is necessary to follow up on previous statements by the Chief Executive Officer of Philip Morris International, André Calantzopoulos. He recently stated in an interview with BBC4 Radio that Philip Morris International is interested in cooperating with governments in order to phase out conventional cigarettes and replace them with these smoke-free products that the company believes would bring about positive changes to consumers, public health, and ultimately to Philip Morris. He also indicated that the beginning of the course correction is to "develop and market" these potentially less harmful products, noting that this has become a clear objective for the company.
Calantzopoulos added that Philip Morris is not the only party involved in the journey of change. Indeed, consumers must be encouraged to convert to the new product. In addition, legislators and governments must also play a role toward this change to propose regulatory policies that encourage the replacement of cigarettes by smoke-free alternatives.
Categories