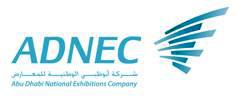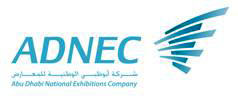 Under the patronage of H.H. Shiekh Hazza bin Zayed Al Nahyan, Vice Chairman of the Abu Dhabi Executive Council
ADNEC to host regional leadership
education event attended by over 2,500
delegates
 This edition of BETT MEA will be bigger and bolder in its efforts to improve student learning outcomes in Middle East and Africa
Under the patronage of H.H. Shiekh Hazza bin Zayed Al Nahyan, Vice Chairman of the Abu Dhabi Executive Council, the Abu Dhabi National Exhibitions Company (ADNEC) will host the BETT MEA Leadership Summit, the region's leading gathering of senior education leaders and international experts, at the Abu Dhabi National Exhibition Centre from April 23rd to 24th 2018. BETT MEA will continue to address the needs of decision-makers through its Leadership Summit program and multiple exhibition stages.
Humaid Matar Al Dhaheri, Group CEO of ADNEC said: "We look forward to hosting this one-of-a-kind event, in a bigger and better format this year, which will significantly transform the education system in the region. The 4th Industrial Revolution is changing the way businesses operate today, bringing innovative optimization that drive exciting developments in the industrial sector. Introducing this topic at the BETT MEA summit will offer participants a unique opportunity to acquaint themselves with new digital, industrial technology. ADNEC as a catalyst for Abu Dhabi's growth and development, is placing strong focus on attracting educational events that fully support the Abu Dhabi Plan for building a promising educated generation contributing to the service of the country and the society aligning with Abu Dhabi Vision 2030 of establishing a diversified sustainable economy based on knowledge and innovation."
To be held at a prestigious new home, the event will see senior policy-makers, top education leaders and industry innovators from over 50 countries address education challenges, trends and opportunities to drive educational transformation in the region. BETT MEA will be an exclusive platform to share thought leadership, exchange experiences, network, collaborate, and hear from inspirational experts.
BETT MEA was conceptualized after extensive research with education stakeholders, government officials, educators and experts in the field. This year, the summit will focus on the 4th Industrial Revolution (4IR) that is taking the world by storm, with its tremendous potential to advance thought, education, innovation and economies. Covering everything from Artificial Intelligence to robotics and nanotechnology, 4IR has the potential to change the way the world thinks. The impact of this revolution on the education ecosystem will be explored during the summit – from traditional teaching methods to future tech 'must-haves' for the classroom, the UAE Strategy for 4IR, new solutions to global challenges, and working together to equip students and teachers to adapt to and thrive in this fast transforming world.
The two-day summit will bring together an impressive line-up of high-level speakers to deliver presentations, facilitate workshops and discussions, share innovations, case studies and best practices, and demonstrate solutions.
The Abu Dhabi National Exhibition Centre is the leading hub in the Middle East for MICE, business tourism and high-profile events and is a preferred partner for local and international conference and event organizers. The exhibition center has world-class facilities and infrastructure for high-profile gatherings of any size or capacity.
Ascential, the organizers of the event, have an enviable reputation for delivering high-end educational exhibitions and summits. Their flagship BETT event is held annually at ADNEC's sister venue, ExCel London.
Categories