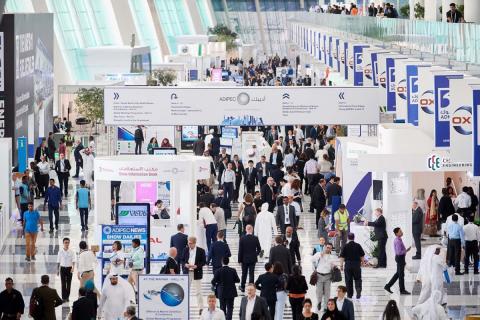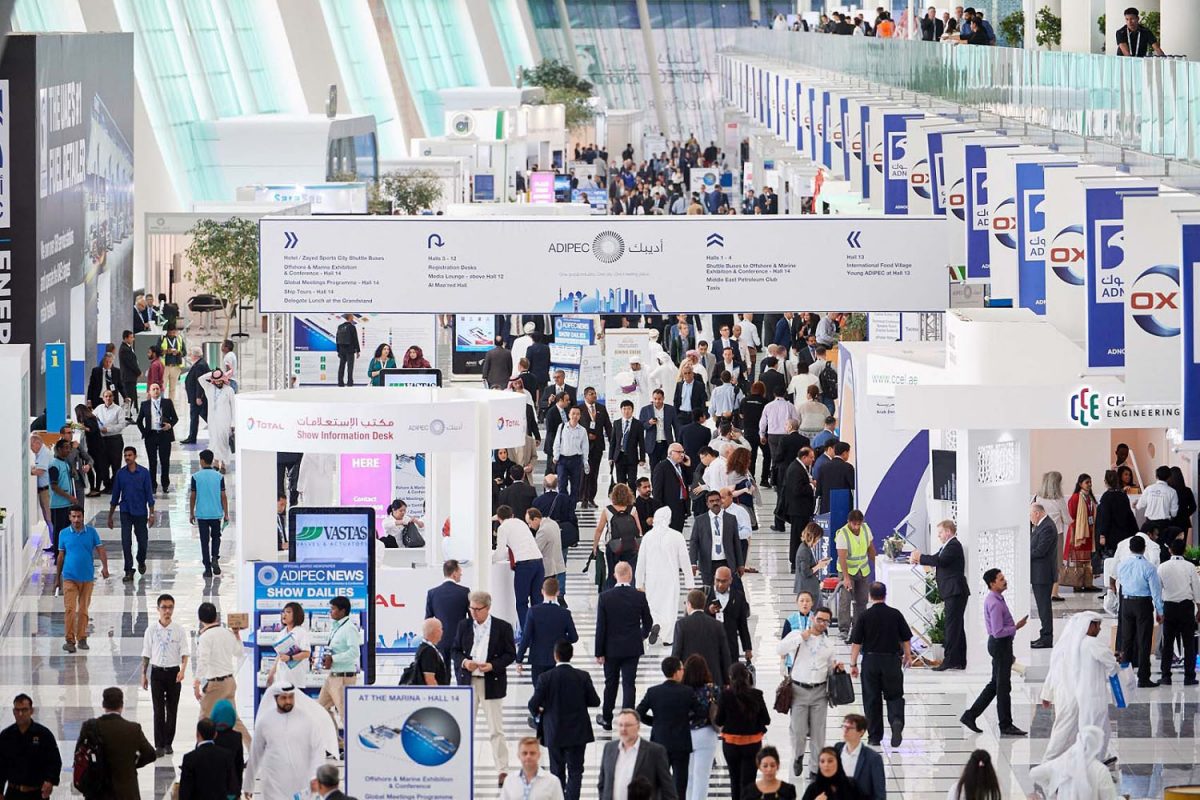 Abu Dhabi National Exhibitions Company (ADNEC) has announced that it has finalized preparations to host the 21st edition of the Abu Dhabi International Petroleum Conference (ADIPEC 2018), which will be held under the patronage of H.H. Sheikh Khalifa bin Zayed Al Nahyan, President of the UAE from 12th to 15th November 2018 at Abu Dhabi National Exhibition Centre. ADIPEC is one of the world's largest, most important and influential meeting points for oil and gas professionals, industry stakeholders and experts to share knowledge and exchange expertise on a brighter future for the energy sector.
Humaid Matar Al Dhaheri, Group CEO of ADNEC said: "ADNEC has completed preparations to host ADIPEC 2018, which will be held at the indoor, outdoor and marina areas of Abu Dhabi National Exhibition Centre. Thanks to the efforts and whole-hearted cooperation of our various teams led by qualified nationals, preparations have been on track to exceed the expectations of organizers, exhibitors, delegates and visitors and consolidate ADIPEC's reputation as a leading event on the global oil and gas map."
He added: "ADIPEC provides the ideal platform for the world's nations to come together to brainstorm solutions and strategies that will shape the industry in the years to come. ADNEC is keen to support this leading international event which strengthens our efforts to make Abu Dhabi the global capital of business tourism."
Al Dhaheri further said that hosting ADIPEC reinforces ADNEC's position and credibility as a preferred destination for major international events and adds to its diversified portfolio of events targeting key sectors identified in Abu Dhabi Plan and its Economic Vision 2030 as vital to the Emirate's diversification agenda.
ADNEC hosts leading events across key sectors such as culture, business, healthcare, entertainment to name a few, supported by state-of-the-art infrastructure and facilities and spacious exhibition venues that guarantee an exceptional experience for visitors, organizers and exhibitors.
Supported by the Abu Dhabi National Oil Company (ADNOC), UAE Ministry of Energy and Industry, and the Abu Dhabi Chamber, ADIPEC 2018 is set to attract visitors comprising oil and gas experts from more than 53 countries, as well as over 2,200 exhibiting companies from all over the world to showcase cutting-edge products, services and technologies. Featuring 29 country pavilions spread over 15 dedicated exhibition halls within the venue, the event will provide an ideal platform to deliberate the future of the industry.
As many as 41 national and international oil companies, as well as leading policy and decision makers along with 980 speakers from around the world will participate in over 160 strategic conference sessions designed to focus on every aspect of the sector. ADIPEC 2018 will also see a launch of three new dedicated exhibition zones, covering Digitalization in the energy sector, Heavy Machinery and the Commercial Dive Zone, highlighting efficiency as a prerequisite for facilitating future oil and gas partnerships.
Abu Dhabi National Exhibition Center (ADNEC) provides around 133,000 sqm of world-class indoor and outdoor space and waterfront areas in ADNEC Marina, capable of catering   to the needs of customers and more than 6,000 parking slots, making it one of the most technologically advanced exhibition centres in the region. In 2017, the Abu Dhabi National Exhibition Centre hosted a total of 442 local, regional and international events and welcomed more than 2 million visitors, contributing a total of AED 3.9 billion to Abu Dhabi's economy.
Categories