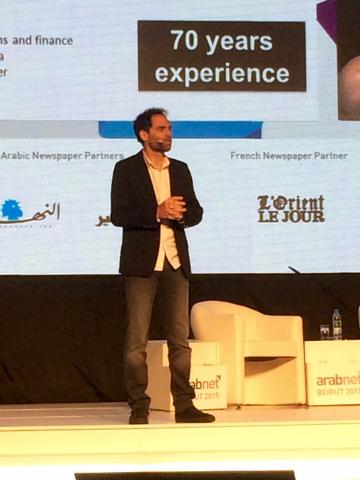 Beirut, March 18, 2015:
Speaking at this year's ArabNet Conference, Henri Asseily launched Leap Ventures; a MENA-focused venture capital firm that bridges the series B gap in the digital and technology sectors. The first fund of the newly announced venture was created under the Circular 331 of the Central Bank of Lebanon and amounts to USD 71 million for the first closing. A second closing is expected before the summer and should increase the size of the fund by 10 to 20%.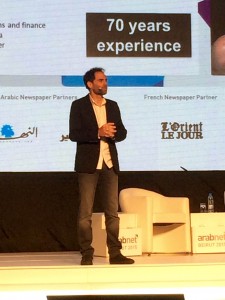 The four founding partners of Leap are Henri Asseily, Hala Fadel, Hervé Cuviliez and Noor El Solh; each with vast knowledge and expertise in the field, combining 70 years of experience in investment, technology, operations and strategy. Together, the partners have founded 8 companies with successful exits amounting to over 2 billion USD. Commenting on the occasion, Henri Asseily stated: "Leap's mission is to draw on the partners' extensive entrepreneurial experiences to invest in,and guide, Lebanese knowledge economy start ups through their growth phase all the way to large exits. The MENA region, and Lebanon in particular, are starved for growth capital, and that's why there are few big exits such as those in the US". "We believe in a "value-added" approach, and having gone through the whole entrepreneurial cycle from inception to sale and IPO, we can provide uniquely practical help to entrepreneurs who are looking to accelerate in their growth stage," he continued. Leap's investment objective and policy are to invest in an equity stake in companies run by exceptional entrepreneurs who have already achieved significant traction in their business. Leap seeks to help them grow in any sector related to Lebanon's knowledge economy as well as actively work with the Lebanese entrepreneurs from growth to a successful exit (the sale of the company to another company or to the market through an IPO). The firm could also attract international co-investors to strengthen the credibility of Lebanese start ups as well as accelerate growth. Leap considers the entrepreneurs and their teams as the primary partners and leaders in their respective businesses, therefore ensuring alignment of all incentives, and the highest potential for the companies' successes.
Categories