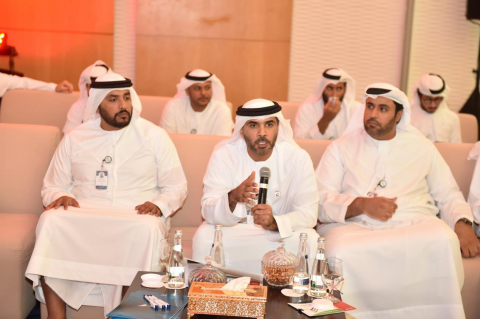 Abu Dhabi National Exhibitions Company (ADNEC) hosted its sixth Emirati Employee Forum on Monday 22 April, to ensure the active participation of Emirati employees in ADNEC's decision making process, as well as their continued engagement in the development of programmes and plans aimed at boosting Abu Dhabi's business tourism credentials.
Featuring extensive discussions between ADNEC's senior management and Emirati employees, the forum reviewed the effectiveness of ADNEC's existing employee outreach programmes and initiatives in enhancing the skills of Emirati employees and catering to their professional development and training needs.
Members of ADNEC's senior management highlighted the key sectors that the company seeks to focus on in the future as part of its growth strategy, and also discussed the various ideas and suggestions offered by the employees to create an ideal work environment that promotes productivity and delivers optimum outcomes.
Humaid Matar Al Dhaheri, Chief Executive Officer of ADNEC Group, said: "The Emirati Employee Forum is ADNEC's key annual initiative to step up the engagement of our UAE national workforce and ensure their active role in promoting the business tourism sector in Abu Dhabi as envisioned by the Abu Dhabi Economic Vision 2030.
"As part of our sustained support for our Emirati employees, ADNEC is implementing an ambitious plan that includes several initiatives as well as multiple training programmes that seek to enable them to maximise their potential in their career journey."
Al Dhaheri also added that in line with the UAE leadership's vision to empower Emirati women and ensure their proactive contribution to the country's economic development, ADNEC continues to encourage its national women employees to take on leadership roles at the company's senior management level.
For his part, Saeed Al Shamsi, Director of Human Resources at ADNEC, said: "By December 2018, the number of Emirati employees at ADNEC registered 134 out of the total 186-strong workforce. Of this number, 81 male employees accounted for 68 per cent, while 53 female employees represented 32 per cent of our human capital. Emiratisation at ADNEC also stood at a whopping 72 per cent by end-2018, surpassing the expected figure of 69 per cent. Emiratis held 82 per cent of our senior management positions at ADNEC in 2018."
He also noted that 41 Emirati employees successfully completed ADNEC's secondment programme at ExCeL London, with female national employees accounting for 46 per cent of the total trainees.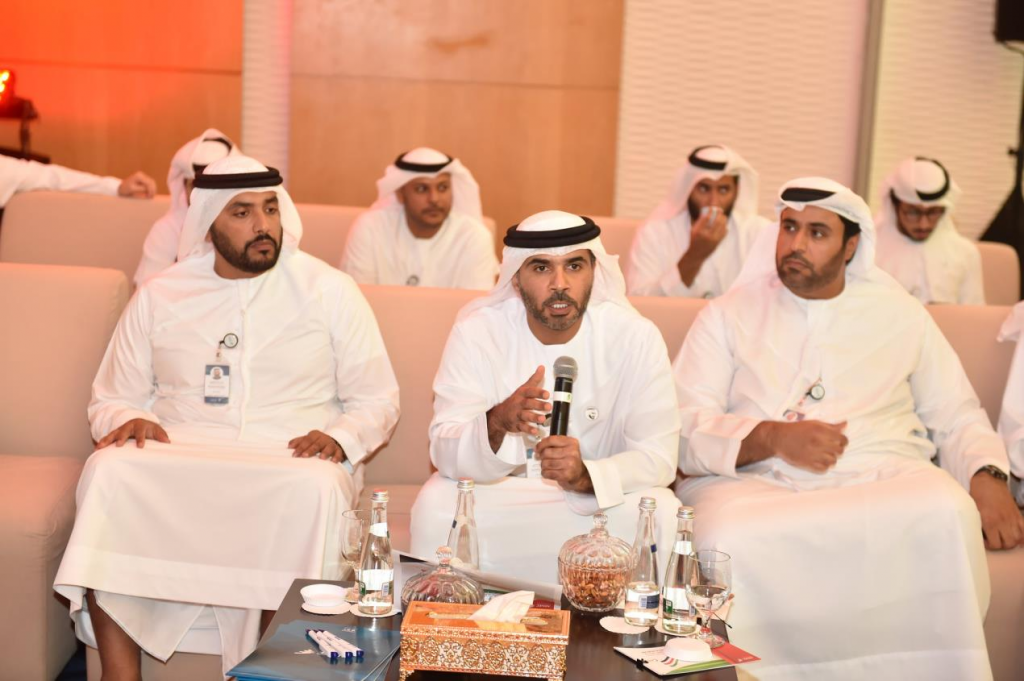 Meanwhile, the number of employees enrolled in training at ExCeL London increased by five per cent in 2018, indicating ADNEC's commitment to helping its employees continue to upskill and enhance their knowledge of the industry.
Moreover, 95 per cent of the Emirati employees completed the training programmes provided by the company, as part of its priority to equip them with the right tools to excel in their respective fields. These training programmes enable ADNEC employees to better understand the company's concepts of innovation and excellence and adopt best-in-class standards as an integral part of their professional development.
Al Shamsi applauded the commitment of ADNEC's Emirati staff to serving the society through joining various volunteering initiatives and programmes on a regular basis.
Categories