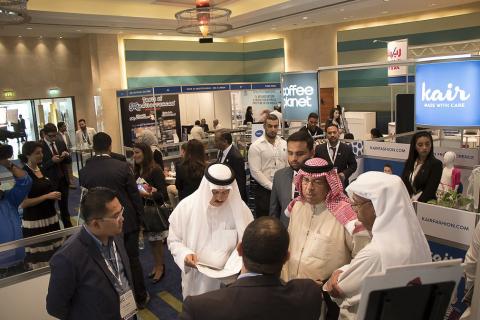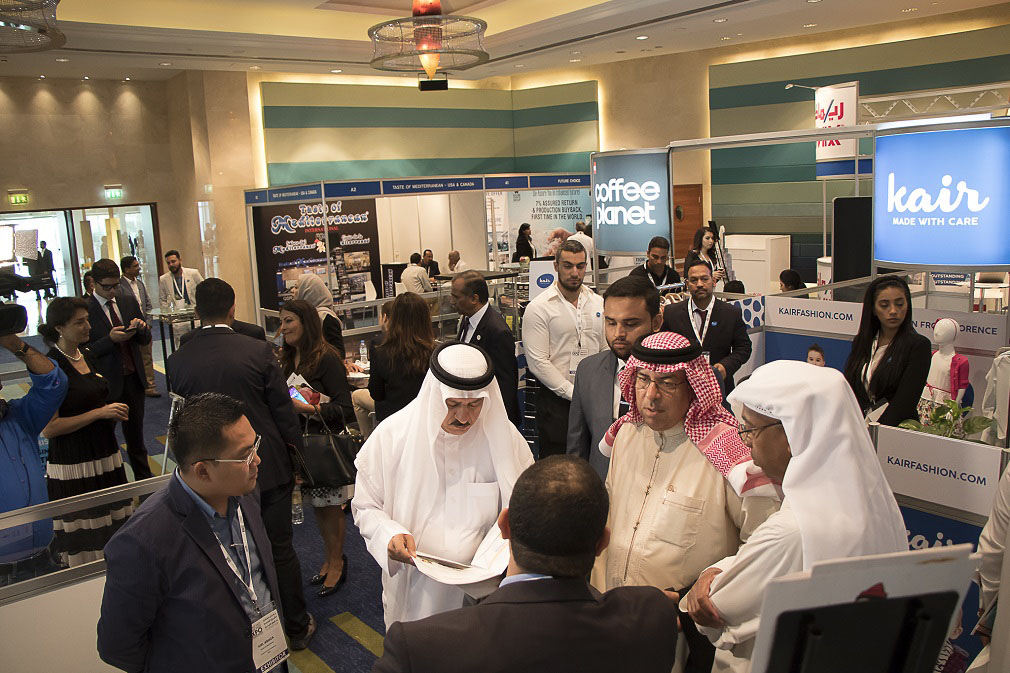 Last Year
The Convention Centre of the Jumeirah Beach Hotel in Dubai, UAE will be the focal point for the 4th Edition of the region's premier franchise exhibition on 18 to 19 October 2017. The event brings together local and international brands with products and services from over 85 companies alongside workshops and networking opportunities with special stands designed for 'Meet the Buyer' meetings.
The Middle East Franchise Expo is the annual flagship event which is organized by the Middle East and North Africa Franchise Association (MENAFA). This event started on October 2014, and is the first franchise exhibition being organized in the region.
A major highlight of the event will be the presentation of the 'MENAFA Awards 2017' by His Royal Highness Prince Bandar bin Saud Al-Saud, Honorary Chairman of MENAFA. Award categories will include Best ME Multi-Brand Operator, Best ME Master Franchisee Operator, Best MENA Franchise Brand, and many more.
Speaking as Chairman of MENAFA, Dr Khalid AlSharfa said, "It is important that MENAFA is a trade body protecting the interest of the franchise industry not only in the UAE, but also in the MENA region. We are therefore able to demonstrate both national and international experience with local faces and a strong presence to give credibility to the markets and investors."
The exhibition space is nearly sold and majority of the space has already been allocated to national brands such as Desert Chill Ice Cream (UAE), Blends and Brews Coffee Shop (UAE), Freshplus (UAE), Bakeria (UAE), Glee Hospitality (UAE), Under500 Restaurant (UAE), Reidel Law Firm (USA), Museum of Illusions (Hungary), World Franchise Associates (UK), Goodcents Deli Fresh Sub (USA), Nhance (USA), Chemdry (USA), Deek Duke (Lebanon), Roadster Diner (Lebanon), Truck-A-Licious (UAE), Moti Mahal (India), Etisalat (UAE), Franacess (KSA), Yasalam (Bahrain), and many others.
Though almost half of the exhibitors are coming from the Food and Beverage sector, other businesses with unique concept are also participating such as Law Firms, Management Consultancy Firms, Home Goods, Entertainment, and Education.
"Over the two days, we will provide a unique platform for the region's dynamic franchise industry. Prospective investors will be able to engage with a wide variety of brands interested in building successful international and national networks. Home-grown and international Exhibitors will be able to showcase theirown brands and meet with serious investors and potential franchisees," added Dr AlSharfa.
In addition, the Middle East Franchise Conference will be held simultaneously during the two-day event which aims to provide real depth and diversity through high-level brand presentations and workshops to ensure that every participant benefits and gain more knowledge in the field of franchising.
Topics covered by the conference's program include: Going globally without losing your soul,Women in Business Start-ups; Strategies for Women Entrepreneurs, Elements of Successful franchising, Setting the right legal footprint, Choosing the Right Franchise, Technology In Franchising, The role of Banks/Financial Institution in SME franchising, and Legal Challenges within the MENA Region
The organizers have urged registered visitors to sign up for one to one meetings with franchisors and senior Brand representatives to discuss their investment and business aspirations.
Franchise professionals and potential investors who are interested in attending the Middle East Franchise Expo can register at this link: http://www.menafaexpo.com/
Categories