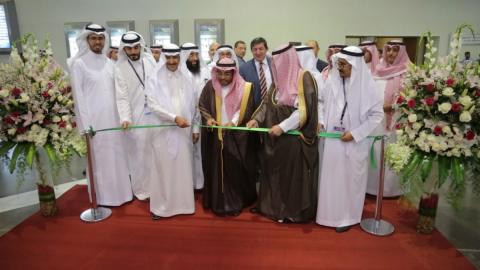 Event sponsored by the Minister of Municipal and Rural Affairs with the participation of more than 500 exhibitors from 31 countries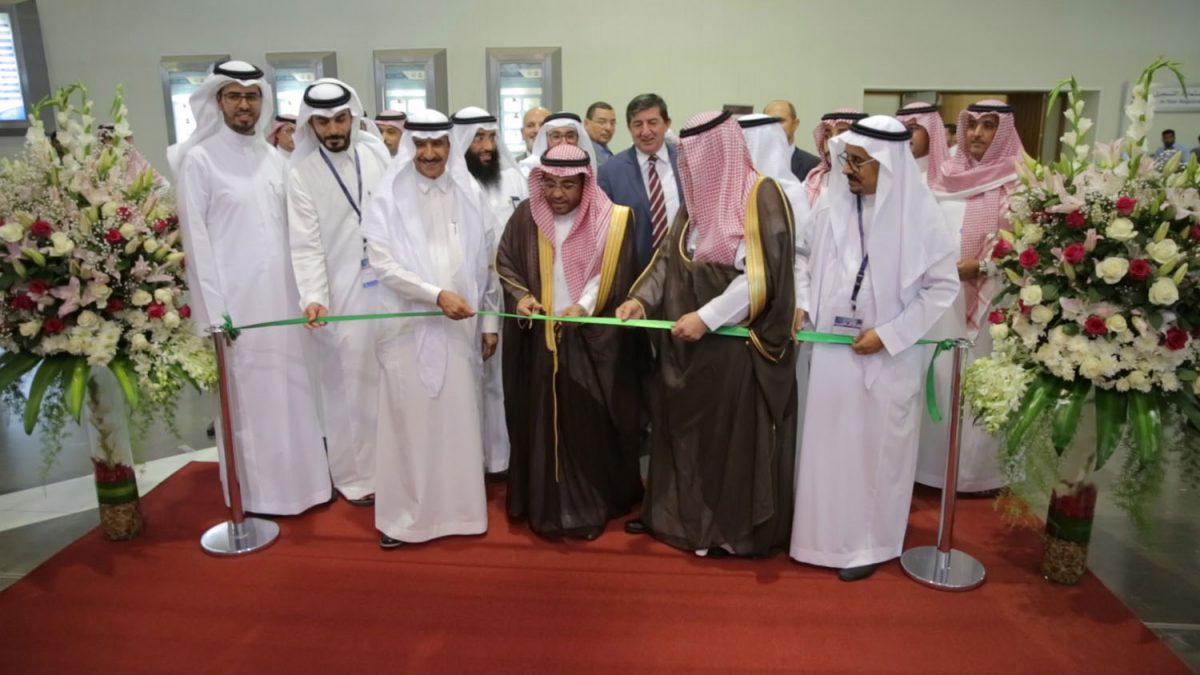 The 30th edition of the International Trade Exhibition for Construction Materials, Building & Environmental Technologies in Saudi Arabia kicked off at the Riyadh International Convention and Exhibition Center (RICEC). The event, which is being held under the patronage of His Excellency the Minister of Municipal and Rural Affairs Eng. Abdullatif bin Abdulaziz al-Sheikh, represented by the Assistant Minister of Municipal and Rural Affairs for Planning and Development and the Head of the Objectives Achievement Center, Dr. Ghanem Bin Al-Humaidi Al-Mohammadi and organized by the Riyadh Exhibitions Company, will run until October 25, 2018, offering visitors a wide choice of construction solutions and access to the latest innovations in building materials, technology and equipment.
Mohammad Al Al-Sheikh, Head of Marketing, Riyadh Exhibition Company Ltd, thanked and praised the patronage of the Ministry of Municipal and Rural Affairs for the event, which reflects the Kingdom's keenness to support economic and investment growth, including the development of non-oil sectors via the creation of an attractive investment environment in line with of the National Transformation Program 2020 and Saudi Vision 2030.
Al Al-Sheikh: "The exhibition is Saudi Arabia's largest commercial event in building and construction equipment, which serves as an exceptional platform for exhibitors to showcase the latest technologies and solutions in the construction industry to the world while also opening new horizons and opportunities from the latest and future projects in the local construction sector, especially with the growing development of the building, construction and reconstruction sector in the Kingdom."
Al-Shaikh pointed out that Saudi Build 2018 is the only construction exhibition approved by the Global Association of the Exhibition Industry (UFI) and stressed that the event has attracted more than 500 exhibitors from the largest international and local brands representing 31 countries participating in 7 international pavilions. The exhibition is expected to provide a positive atmosphere, reflected in the use of interaction halls and the presence of thousands of visitors who will come to see the latest innovations in the construction and building sector and take advantage of the opportunities presented in the exhibition.
The Saudi Build 2018 is the largest international trade exhibition for building and environmental materials and technology in Saudi Arabia. With its sophisticated location, the exhibition provides developers and entrepreneurs with a wide choice of construction solutions and offering visitors the access to check the latest innovations and technologies in building and construction, interior finishing and decoration, civil and mechanical engineering techniques, stone and marble techniques, ceramics, baths, porcelain and tiles, security and safety systems, as well as environmentally friendly construction solutions. It also provides participants with the opportunity to sign commercial agency contracts, expand their business scope, and the sources of supply for all their project needs.
Categories