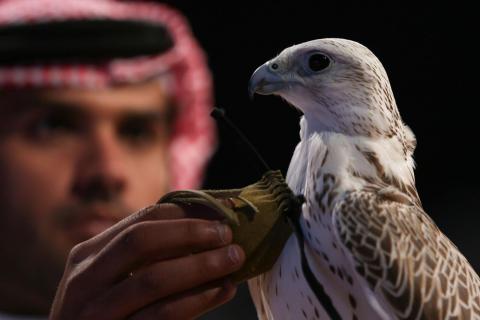 Some 350 exhibitors from more than 20 countries, falcon breeders, amateurs and enthusiasts will attend the 2nd Saudi Falcons and Hunting Exhibition to be launched in Riyadh on Friday.

The five-day exhibition, which will be held on an area of 36,000 square meters near the Riyadh Business Front, represents a distinguished platform combining culture and preservation of heritage.

More than 30 specialized departments, including the Veterinary Supplies Section, the Falcons Supplies Section, and the Camping Equipment Section have also confirmed their participation.

The exhibition will include sections for falcon exhibitors, modified cars display, plastic arts, darts shooting, photography studio, falcon auction, etc.

Many heritage and cultural events will be held on the sidelines of the exhibition.
The first Saudi Falcons and Hunting Exhibition last year was a grand success.
Categories