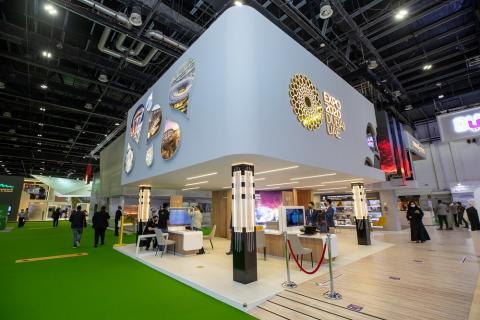 Tourism, hospitality and travel industry partners from more than 100 countries to tailor unforgettable experiences for Expo visitors.
More than 2,500 online travel agents, tour operators, hotel groups and airlines have signed on as Authorized Ticket Resellers (ATRs) for Expo 2020 Dubai.
Expo 2020 announced at Arabian Travel Market 2021 that it has doubled the number of ATRs since before the onset of the pandemic, offering visitors once-in-a-lifetime experiences across a wide range of budgets and preferences.
The ATRs represent more than 100 countries, covering all key markets, which will ensure that visitors of all ages, nationalities and interests can make the most of their visit to Expo 2020 Dubai with value-added travel packages.
The most diverse World Expo in history will have something for every visitor, including exceptional entertainment and culinary experiences, technology, architecture and culture, as well as presenting the world's most impactful global incubator for new ideas and a powerful launch pad for business.
With less than three months to go until Expo 2020 opens its doors, Expo's tourism, hospitality, travel, and meetings, incentives, conferences and exhibitions (MICE) partners across the globe will support all visitors as they join the making of the world, from 1 October 2021 to 31 March 2022.
For more information, visit the Authorised Ticket Resellers web page to begin planning your Expo 2020 Dubai visit.
Source: www.expo2020dubai.com