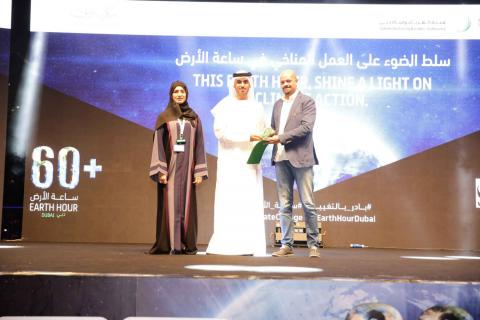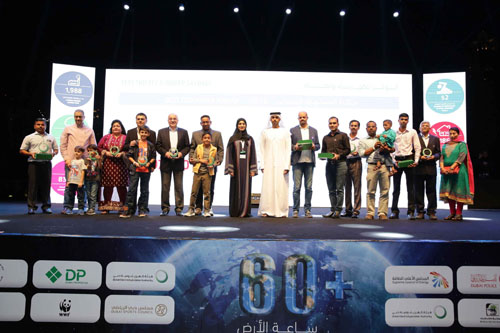 Dubai Electricity and Water Authority (DEWA) honoured 13 of its customers who won the Best Consumer Award, which DEWA organised for the 12th consecutive year. The move supports DEWA's efforts to encourage customers to use electricity and water sensibly, and its strategy to reduce energy demand, and protect natural resources and ensure their sustainability. Fardan Al Balooshi won the first prize of AED 10,000. The second prize went to Rahulkumar Shah who was awarded AED 5,000, and Ahmad Al Abbasi won the AED 4,000 third prize. Winners from 4th to 13th places were awarded AED 2,000 each.
"At DEWA, we work to encourage the rational use of resources to become a way of life and a daily practice in society. This is achieved by encouraging customers to reduce their electricity and water use. The Conservation Award supports the directives of His Highness Sheikh Mohammed bin Rashid Al Maktoum, Vice President and Prime Minister of the UAE and Ruler of Dubai, to establish the Emirate's environmental sustainability, making Dubai the city with the lowest carbon footprint in the world. The Award also supports DEWA's vision to become a sustainable innovative world-class utility, and contributes to achieving the Dubai Integrated Energy Strategy 2030 to reduce energy demand by 30% by 2030," said HE Saeed Mohammed Al Tayer, MD & CEO of DEWA.
"By launching such initiatives, DEWA encourages and motivates customers to adopt sensible practices, and raise awareness about the importance of following environmentally-friendly practices. This year, many customers across Dubai took part in the Best Consumer Award, with a total of 6,008 customers saving 3 million kilowatt hours of electricity, 29 million gallons of water, and 1,988 tonnes of carbon dioxide emissions. This is about AED 2.4 million in savings," said Amal Koshak, Senior Manager of Marketing Communications at DEWA.
DEWA organises the annual Best Consumer Award to encourage residential customers to reduce their use of electricity and water by applying simple steps. These include using energy-saving light bulbs, efficient home appliances, setting the air conditioning to 24 degrees Celsius, and other practices and tips published on DEWA's website www.dewa.gov.ae
Participation in the Best Customer Award is open to all residential customers in Dubai. Customers who want to participate in the Award can register on DEWA's smart app or website and submit the participation form. A specialised team from DEWA monitors the customer's electricity and water use and compares it with last year's. The deadline for this year's award is 31 December 2016. To qualify for the award, customers have to achieve at least 10% reduction of their electricity and water use from January to December 2016, compared to last year.
Categories