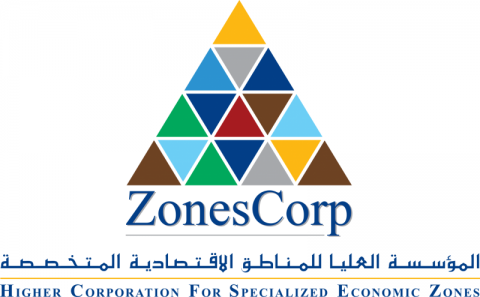 ZonesCorp, the largest operator of purpose-built industrial zones in the United Arab Emirates, today announced that it has signed agreements with some of the UAE's leading automotive companies and service providers seeking to base their operations in Rahayel City, a world class, integrated auto hub developed by ZonesCorp in Abu Dhabi.
On the sidelines of its participation in Cityscape Abu Dhabi 2019 that is currently underway at the Abu Dhabi National Exhibition Centre, His Excellency Saeed Eisa Mohammed Al Khyeli, Director General of ZonesCorp, signed the agreements with automotive companies including Sandstorm Automotive Factory, Top Speed Car Tuning, Jernas, MotorX, Monster Team and Princess Cars, specializing in vehicle manufacturing and tuning, service workshops and maintenance centers. The signing of the agreements took place at ZonesCorp's stand in Cityscape Abu Dhabi in the presence of senior representatives of the concerned entities.
As per the agreements, an area of smart and fully serviced spaces at Rahayel City is to be allocated to the various automotive vendors.
Scheduled for completion in Q1 2020, Rahayel City is ZonesCorp's first smart economic zone, offering a dynamic environment that allows automotive businesses to thrive while enhancing the customers' shopping and service experience and providing a diverse and attractive range of related investment opportunities.
Designed in collaboration with automotive industry experts, the city will feature serviced plots and smart buildings that meet the needs of investors and customers alike. Once completed, Rahayel City will also provide the full spectrum of vehicle-related services, including licensing and maintenance by modern workshops that comply with the best global technical and operational practices, run by personnel who have undergone specialized training programs and hold internationally attested certification.
ZonesCorp oversees 50 square kilometers of developed areas in Abu Dhabi City and Al Ain and has ambitious plans to develop new areas in Al Dhafra. The organization's economic zones include 650 industrial facilities covering a wide range of economic and business sectors and 28 fully serviced labor cities built according to the highest international standards. With an investment portfolio valued at over AED70 billion, ZonesCorp is making a major contribution to the successful growth of Abu Dhabi's non-oil economy in line with the Abu Dhabi Plan 2030 and the Abu Dhabi Economic Vision 2030.
Categories