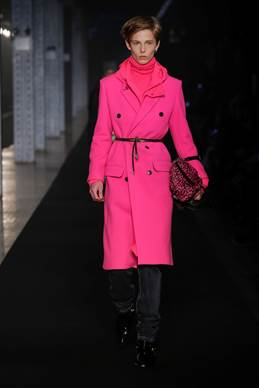 when: February 11th 2019; where: The Tunnel, New York City
The Tunnel was an iconic nightclub that featured unisex bathrooms and eclectic decor that attracted the coolest New-Yorkers of the 80s and 90s Club Kids. "From Brett Easton Ellis to Carrie Bradshaw, The Tunnel is a venue that evokes creative freedom and underground appeal."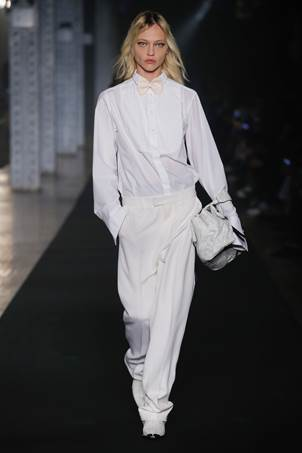 Zadig & Voltaire's authentic mood is anchored in masculine and feminine codes within a desirable, modern wardrobe based on tailoring.
"Tailoring essentials such as the tuxedo provide the backbone of the FW19 collection."
Chic-destroyed is the season's term to illustrate the 90s no rules, slouchy vibe added to an ultra-sophisticated mood.
"A chic-destroyed sweater reveals meticulous ripped parts unveiling lurex details underneath."
A unique collaboration with the jewellery designer Cécile Fricker Lehanneur to add sharp details that punctuate the silhouette.
Evolving the key pieces of the DNA of the house.
"The Zadig coat, the perfect fake fur, the Twin's bag, and the iconic Cara boots embody the creative path chosen by Artistic Director Cecilia Bönström to anchor pieces in a modern woman's wardrobe."
The attitude of a Parisian girl defined by nonchalant sophistication.
"The effortless cool of models' off-duty style: layering pieces and fabrics that speak different languages but that ultimately create a unique personal style."
The NBA collaboration adds a sportier boyish dynamic including iconography from legendary Chicago Bulls, Los Angeles Lakers, and Memphis Grizzlies. "Collaborating with the NBA solidifies Zadig & Voltaire's values and Cecilia's vision of an active, sporty, working woman."
Categories