"Optimism is the faith that leads to achievement."
Helen Adams Keller (June 27, 1880 – June 1, 1968), an American author, political activist, and lecturer. Also known as the first deaf-blind person to earn a Bachelor of Arts degree. 
Yvan Tufenkjian Fine Jewellery, whose unparalleled and worldwide renowned craftsmanship has been passed on from generation to generation since 1909, is launching an outstanding initiative to support women's empowerment in Lebanon and throughout the Arab world.
This initiative that falls in line with the company's latest communication objective of empowering and inspiring women will debut in April and is expected to last around six months. The latter will kick off with a multi visual campaign subtly blends elegance with glamour, authority, and attitude will be dispatched offline and on all major social media channels. This first campaign will be followed with a series of communications and endorsements that feed into this inspiring and righteous cause.
Through this initiative, Yvan Tufenkjian family humbly aims to empower women who have been struggling for decades to elevate their basic rights in our region.
Women's rights is one of the key challenges of the 21st century, as evidenced by the many studies conducted by international organizations and specialized agencies, which paint an ambiguous picture of women's current socio-economic standing. While women play a critical role in many developing countries, they still face continuous hardship as well as economic constraints limiting their inclusion in many domains.
This is particularly true in Arab countries. According to a recent United Nations Development Program (UNDP) report, the Arab world is home to one of the largest gaps between men and women's social and economic opportunities. Lebanon is not an exception, as the country ranks 135th out of 144 countries - with a score of 0.598 over 1 - in the last Global Gender Gap Index (GGPI) developed by the World Economic forum. This measures the relative gaps between women and men across four key areas: health, education, economy, and politics.
This gap in gender equality has driven Yvan Tufenkjian Fine Jewellery to take a small but meaningful action to raise awareness of gender inequalities and its subsequent consequences in Lebanon and the region.
"This tribute to legendary women is the first cornerstone in a long journey we intend to undertake in our upcoming communication strategy. A journey that aims to inspire successful independent women who are struggling to acquire recognition in a region where gender inequality is still very common", explains the company's CEO, Yves Tufenkjian.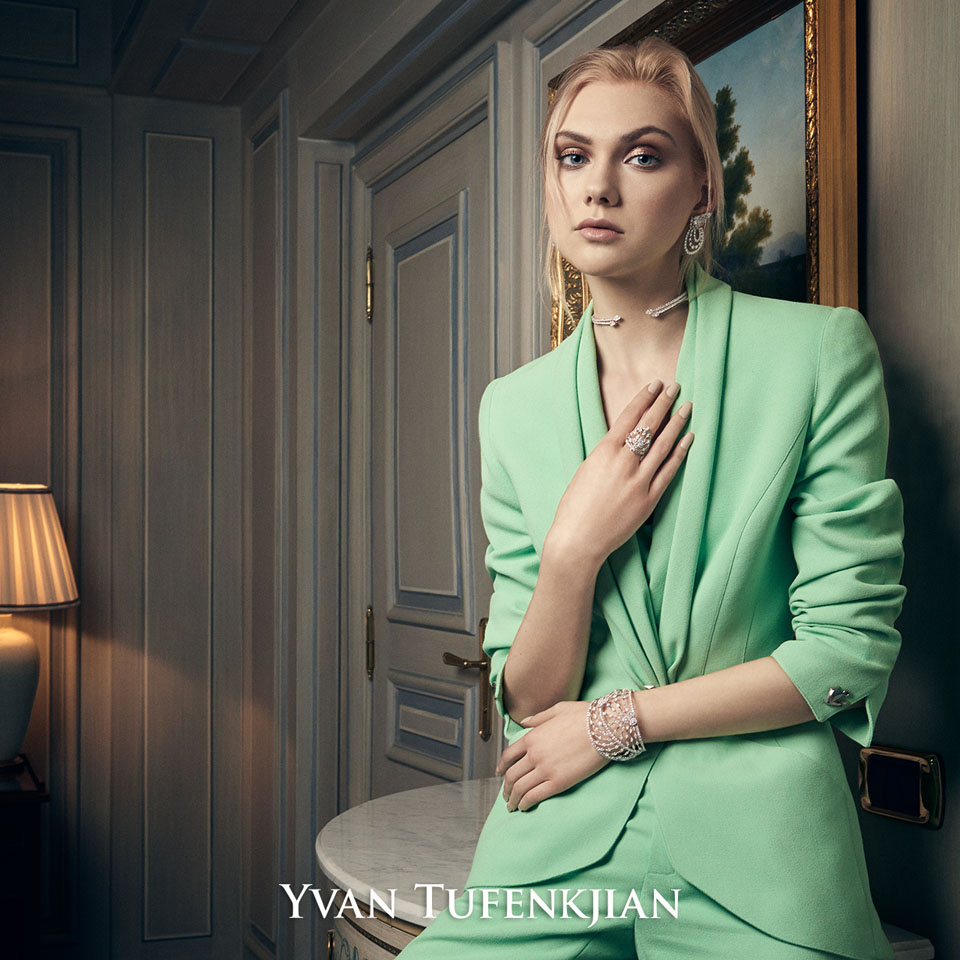 Company profile :
Yvan Tufenkjian Jewellery is a fine jewellery creator established in 1909 in Lebanon and perpetuating since then " a passion for revolutionary design and intricate craftsmanship reflecting the crossroads of Eastern and Western cultures ".
The jeweller philosophy, is crystallized in every single of his creations, all " true mirror of perfection, inspired by the world around it and the wearers themselves ".
Managed by the Yves Tufenkjian family, Yvan Tufenkjian Fine Jewellery welcomes its distinguished guests in its high-end luxurious and inspiring boutique in Foch avenue, one of the finest area of Beirut Downtown area.
Contact & info 
Address : Foch Avenue, Downtown Beirut, Lebanon.
Tel. 0(0961)1/999051
Email : info@yvantufenkjian.com
Website : http//www.yvantufenkjian.com
Categories