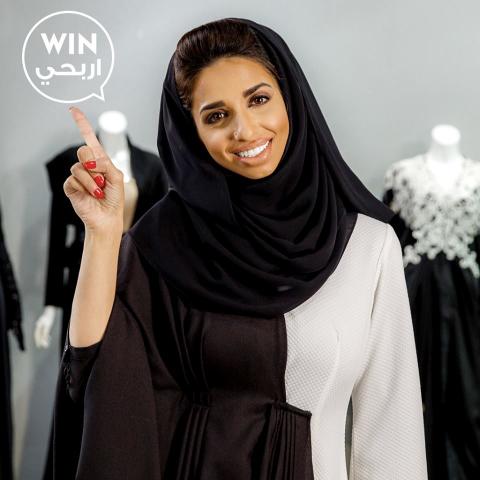 Dubai, 2
5
February2015:
Building on the new partnership between NIVEA Invisible Black & White and Abaya engineer Sara Al Madani, NIVEA, the leader in deodorants across the Middle East, is delighted to announce the launch of its facebook competition granting three winners abayas designed by Sara Al Madani. To participate in the competition, consumers are requested to log on the NIVEA Middle East Facebook page or access the competition on
http://www.en.nivea-me.com/experience/ext/en-ar-ME/Black-White
. The competition, which runs until March 2015, is open to consumers across the GCC. The winners of the competition will be announced in March on NIVEA Middle East Facebook page.

NIVEA Invisible for Black & White is the first and the world's top anti perspirant range of deodorants that protects against yellow stains on white and white marks on black clothes. It protects your skin and your favourite clothes, so black stays black and white stays white while leaving no white marks on your clothing. It also helps to prevent build-up of yellow stains on white clothes, keeping them white for longer, and offers a 48h anti-perspirant protection. For more information on NIVEA Invisible for Black & White, you can watch Sara Al Madani's video on
https://www.youtube.com/watch?v=2SimQZolotQ
and visit NIVEA's Facebook page
https://www.facebook.com/NIVEAMiddleEast?ref=br_tf
.
Categories