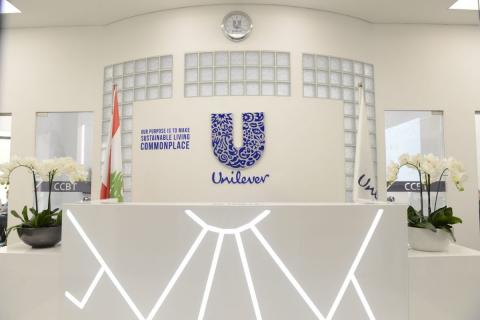 Expands its Lebanon & Jordan offices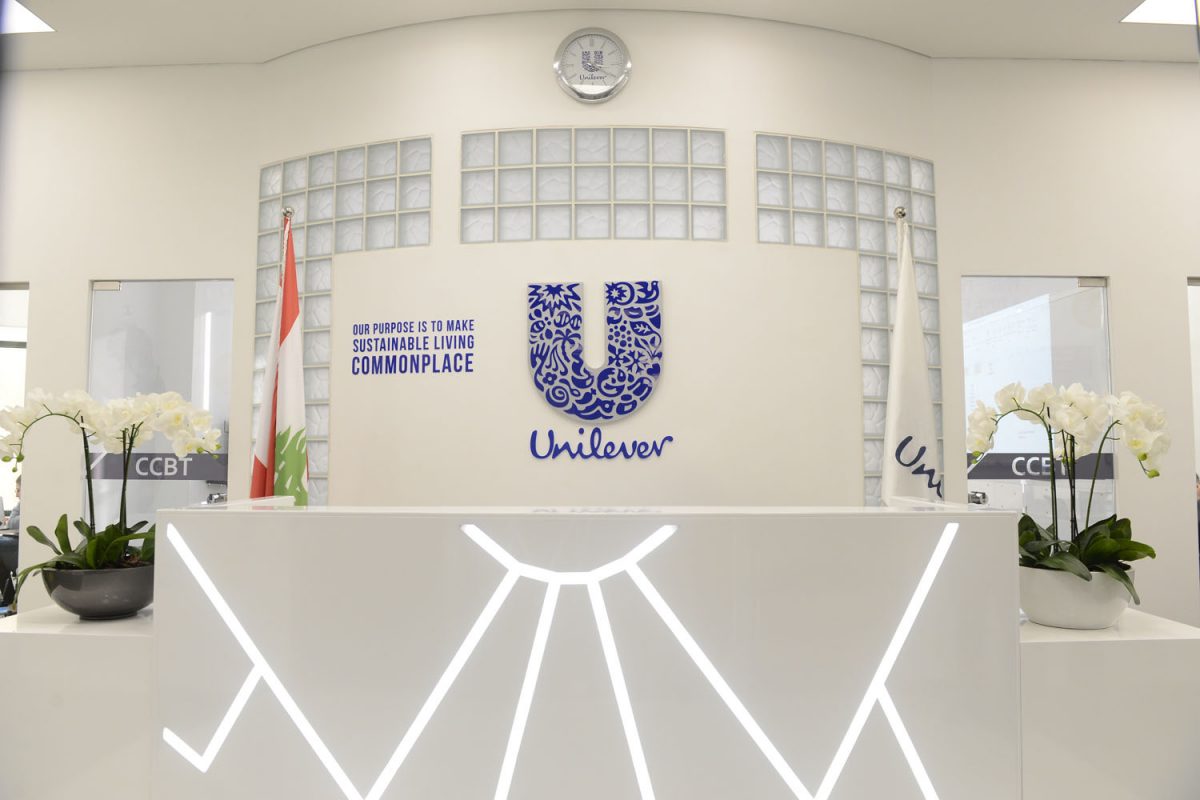 Unilever, one of the world's leading FMCG companies and owner of global brands such as Lipton, Dove, Lifebuoy, Axe, Omo has increased its investment in the Levant via the expansion of its two offices based in Lebanon and Jordan. This has been driven by the increased opportunities and potential the region presents for the business, to enable it to drive its sustainable growth in the MENA region.
Unilever Levant & Iraq now forms Unilever's 5th Business Unit in MENA and reflects a turning point in the way Unilever looks at the region. Meeting the white space growth potential, and therefore opportunities provided by the Levant markets has called into special focus the countries of Lebanon, Jordan, Syria, Palestine and Iraq.
Ayla Ziz, Managing Director of Unilever Levant & Iraq says, "Levant & Iraq form an important growth market for Unilever MENA. We have a long history in the region – having been in business here for more than 80 years via a strong collaboration with our distribution partners. Today, our business in Levant & Iraq makes a significant contribution to the development of local societies and economies while improving people's lives through our brands, operations, as well as sustainable and inclusive business model. However, the opportunities for further expansion via white space development remain immense."
With its' two offices in Beirut & Amman, and more than 50 employees, Levant & Iraq business has a growth ambition embedded with the vision of driving sustainable growth while reducing its environmental footprint and increasing social impact as laid out in the Unilever Sustainable Living Plan (USLP).
In line with USLP, and its ambition of enhancing the livelihoods of millions within its communities and extended value chain, Unilever Levant & Iraq have developed and executed its community focused "Smile with Us" initiative with three key pillars. Firstly, developing the merchandising and sales skills of unemployed young people and refugees by providing on-the-job training and internship via Unilever's proprietary "Baqala Program". This program has been successfully executed in Lebanon in 2017, and in 2018 has expanded into Jordan in partnership with UNDP Jordan.
Secondly, driving business growth and increased consumer engagement via its "Selling with Purpose" campaigns that allow our brands to live their purpose and do good while also providing their consumers and retail customers the opportunity to support community serving projects. Two waves of this in-store program have been executed in partnership with Carrefour, helping raise funds for UNHCR's winter assistance and health care programs. Lastly, the business is aiming to improve the Health & Hygiene standards of those in the vulnerable communities to avoid the spread of disease. This is being done via engagement and education on hand and oral hygiene, and with the aim of making it into a lifelong habit.
Commenting on the Levant strategy and USLP vision, Ayla Ziz said, "We are proud of the 'Smile with Us' program, the development of which was driven by the need to build an inclusive business that not only grows itself, but also helps unlock the potential of its communities. The 'Us' therefore refers to Unilever and its inclusive approach and our end ambition to grow our communities and make them smile via the goodness our brands and operations we deliver."
---
About Unilever
Unilever is one of the world's leading suppliers of Beauty & Personal Care, Home Care, and Foods & Refreshment products with sales in over 190 countries and reaching 2.5 billion consumers a day. It has 161,000 employees and generated sales of €53.7 billion in 2017. Over half (57%) of the company's footprint is in developing and emerging markets. Unilever has more than 400 brands found in homes all over the world, including Persil, Dove, Knorr, Domestos, Hellmann's, Lipton, Wall's, PG Tips, Ben & Jerry's, Magnum and Lynx.
Unilever's Sustainable Living Plan underpins the company's strategy and commits to:
Helping more than a billion people take action to improve their health and well-being by 2020.
Halving the environmental impact of our products by 2030.
Enhancing the livelihoods of millions of people by 2020.
The USLP creates value by driving growth and trust, eliminating costs and reducing risks. The company's sustainable living brands are growing 46% faster than the rest of the business and delivered more than 70% of the company's growth in 2017.
Unilever was ranked number one in its sector in the 2017 Dow Jones Sustainability Index. In the FTSE4Good Index, it achieved the highest environmental score of 5. It led the list of Global Corporate Sustainability Leaders in the 2017 GlobeScan/SustainAbility annual survey for the seventh year running, and achieved four A ratings across Climate Change, Water, Forests and Supplier Engagement in CDP's 2018 Global Supply Chain report. Unilever has pledged to become carbon positive in its operations by 2030, and to ensure 100% of its plastic packaging is fully reusable, recyclable or compostable by 2025. For more information about Unilever and its brands, please visit www.unilever.com. For more information on the USLP: www.unilever.com/sustainable-living/