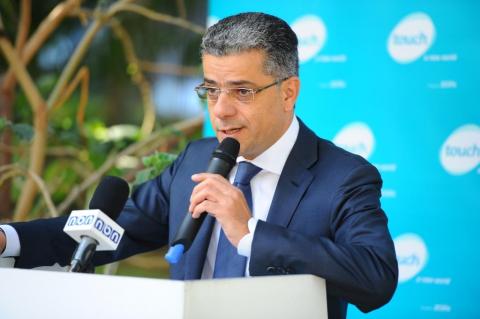 touch supports the initiation of the "Arab Mobile App Challenge 2014" in Lebanon
Beirut, October 8, 2014: Under the patronage of Lebanese Minister of Telecommunications Boutros Harb, represented by the head of the Owner Supervisory Board, Mr. Gilbert Najjar, touch the leading mobile telecommunications in Lebanon managed by Zain, hosted the Acceleration Day event of the Arab Mobile Applications Challenge – AMAC 2014.  This initiative comes to leverage the company's efforts in strengthening the importance of innovation in the field of mobile communications, specifically in the area of applications' development.
These projects fall under the company's policy of corporate social responsibility, and contribute to the empowerment of the Lebanese youth who are passionate about modern technology and help them transform their potential into bountiful dividends.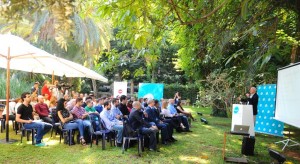 50 teams from Lebanon registered to the regional AMAC competition that is aiming at encouraging young people to develop their technological ideas and harness their skills in mobile app design. This contest received the support of several sponsors and is simultaneously held in 8 Arab countries including Lebanon, Kuwait, Algeria, Tunisia, Jordan, Qatar, Saudi Arabia and the UAE.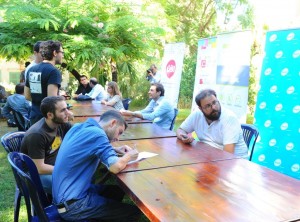 In his speech at the event, the Vice Chairman and General Manager of touch, Wassim Mansour applauded the enthusiasm of the participants saying, "Lebanon has been always distinguished for its wealth of young minds yearning for the latest innovations in technology and communications. touch took the lead in keeping pace with the app revolution on different levels, especially that the industry of app development for smartphones and tablets is getting recognized for creating more than 446,000 direct and indirect job opportunities according to latest global reports. In parallel of launching its self-service application, touch has proactively launched since 2 years initiatives aiming to encourage young entrepreneurs to ride the wave of app development, by extending substantial support to various activities in this area."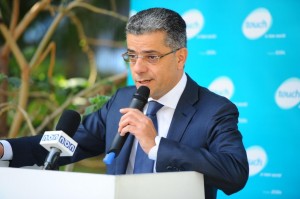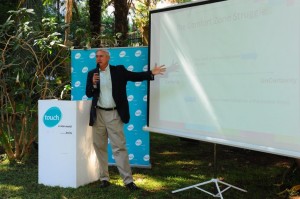 For his part, Dr. Paris de L'Etraz, Director of the Applied Innovation Institute, and co-founder of AMAC stated: "Trying to develop apps, whether they turn into good business ideas or not, is a way to build an entrepreneurship spirit amongst youth; it is the ideal way for them to be prepared for the future job market. In its second edition, AMAC is expanding across the Middle East and North Africa, and we are particularly excited about our partnership with touch as we feel there is a unique opportunity for young Lebanese ventures to succeed in the region."
Categories