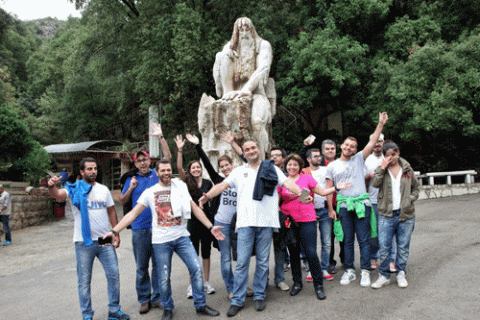 Beirut, October 16th 2014:
LG Electronics organized an exploration trip for 10 social media influencers around Lebanon which included Lebanese bloggers covering the technology, food and lifestyle sectors. The trip was held on the 27
th
and 28
th
of September and included different stops around Lebanon full of fun and adventure.
The aim of the trip was to introduce the bloggers to the newly released Smartphone the LG G3. The hashtag used for the trip was #MeetLGG3, which bloggers used across different social media platforms (Facebook, Twitter and Instagram) to blog their experience throughout the 48-hour trip.
The bloggers were introduced to a number of unique features that the G3 Smartphone offers, from the 5.5-inch Quad HD screen to the 13MP camera equipped with the advanced OIS+ Laser Auto Focus feature which allowed them to take stunning pictures of Lebanon's most astonishing sceneries and touristic spots.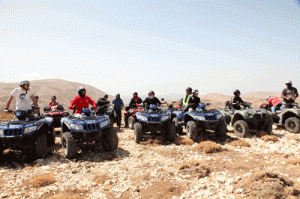 Commenting on the trip, the Managing Director of LG Electronics Levant, Mr. Tae Hun Ryu said "We, at LG Electronics, believe in the power of social media as a tool to spread the word of mouth and increase awareness, we found in Lebanon the perfect canvas and a unique platform to shed light on the unique features that the G3 has to offer"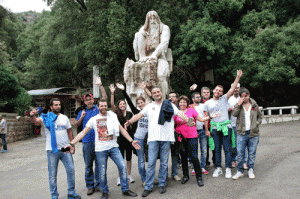 He added "The reception of the phone in the Lebanese market has been excellent so far due to the fact that the Lebanese customers have an appreciation for high end products like the G3, we organized this trip for 10 of the most influential bloggers in Lebanon to launch the LG G3 and create social media content that educate the Lebanese customers about the various features of the LG G3, like the Knock CodeTM, the long lasting 3000 mAh removable battery and the Selfie Camera, to name but a few."
The trip route started with a visit to Harissa by the teleferique where the bloggers had the chance to take striking panoramic pictures from the Lady of Lebanon monument using the LG G3, moving to an adventurous excursion on the quads in Faraya, among other activities such as karting, bonfire dinner, a tour in Jeita Grotto, a visit to the Lebanese Army Shooting Club and finally some pampering time at one of the most premier spas in Broumana-Lebanon.
Categories