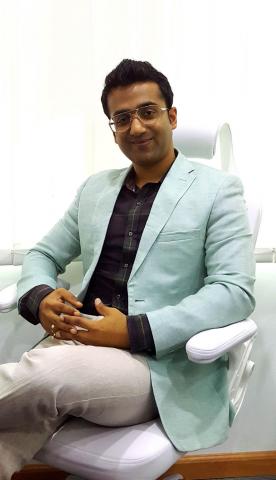 Achievement bolsters company's commitment to play a leading role in Saudization efforts
Koenig Solutions, a leading IT training provider and the world's number one offshore training company, has revealed that its partner, TAQNIA Cyber, a Saudi government-owned company specializing in the fields of Information Security, Communication Security and Signal Intelligence offering its services and consultations to both public and private sectors, has been granted Microsoft Authorized Training Centre certification, allowing them to join the ranks of Microsoft's Learning Partners authorized to deliver Microsoft Official Courses (MOC). Receiving the certification is also attributed to the strong ties maintained by TAQNIA Cyber with Koenig, which is considered a valuable Microsoft partner and recipient of the Microsoft Partner of the Year Award in India for six consecutive years.
The partnership between TAQNIA Cyber and Koenig has led to the opening of a modern cyber academy, which is completely aligned with the objectives of Vision 2030 to provide quality training to the Saudi population. With the certification, the academy will now be able to cover Microsoft courses in KSA. According to TAQNIA Cyber senior executives, the new certification is a step forward towards the efforts to play a key role in the country's Saudization initiative-- the official national policy of the Kingdom of Saudi Arabia (KSA).
"We will be bringing in the best quality training in the market with training delivered only through in-house trainers and not through freelancers," said Aditya Girish, Territory Manager Middle East, Koenig Solutions. "Koenig, has the largest pool of IT trainers in the world and the same would be of immense help to cater this demand. Their long-time partnership with Microsoft has resulted in excellent performance and key results that have led to Koenig being named as Microsoft Partner of the Year for six straight years."
The training centre will now be able to cater to the needs of cyber security experts from leading banks, financial institutions, government entities, law firms, healthcare centres, utility and transportation providers. These programs will cover relevant training techniques in order to assess customer employees' cyber maturity and/or to provide them the keys to understanding the latest cyber security challenges. The modern training facility will also offer Koenig's 30+ authorizations including that of Microsoft, EC Council, PMP, Adobe, Security Management, among others.
Categories