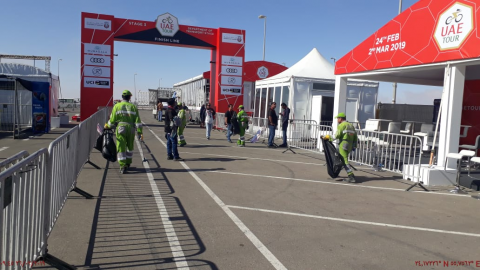 Abu Dhabi Waste Management Center (Tadweer) has wrapped up its participation in the inaugural edition of UAE Tour, the only cycling race of its kind in the Middle East, as a strategic partner. 
In line with its support for the tour that spanned the length and breadth of the UAE and drew the participation of 140 international cyclists representing 20 teams from five continents, Tadweer provided automated and manual sweeping services along the entire course. The center deployed cleaners to remove sand residue from the main roads prior to, during and after the event, who worked round-the-clock to collect and transport waste from five designated points to ensure that tracks remained clean throughout the event.
Tadweer's 65-strong team comprised managers, supervisors, drivers and cleaners who utilized advanced cleaning equipment, 12 vehicles and four-wheel pick-ups, as well as 106 small and large waste containers to effectively manage waste throughout the race.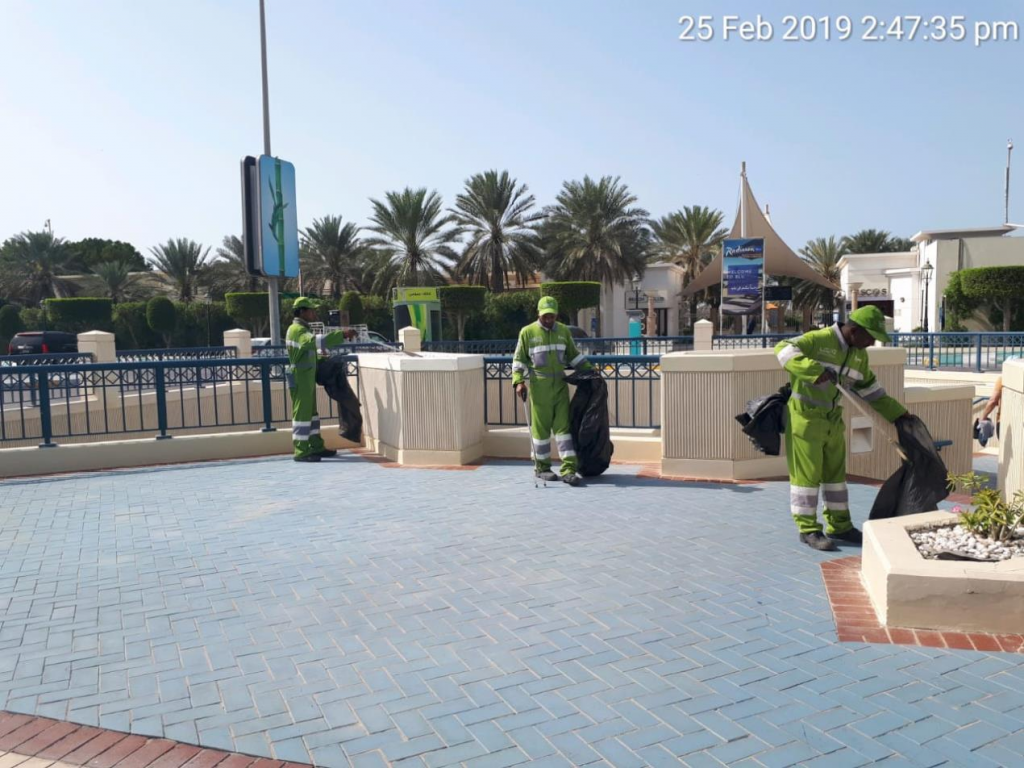 Dr Salem Al Kaabi, Acting General Manager of Tadweer, said: "In line with our mandate as the key government entity responsible for integrated waste management in the emirate of Abu Dhabi, Tadweer is delighted to mark a successful participation as sponsor and strategic partner in the 2019 edition of UAE Tour.
"The center's presence at important local events stems from its commitment to creating a clean, healthy and safe environment for the emirate's visitors and residents. Our efforts ensure that such high-profile events are held in a manner befitting the emirate's status as an attractive and competitive destination for hosting major sporting events through safeguarding Abu Dhabi's aesthetic appeal."
Tadweer is the key government entity responsible for all activities related to the development of waste management services in the emirate of Abu Dhabi, including the collection, transportation, treatment and disposal of waste in a safe, efficient and economic manner. The center is also tasked with carrying out pest control, educating communities about the significance of protecting the environment, and encouraging them to adopt sound environmental habits to drive sustainable development.
Categories