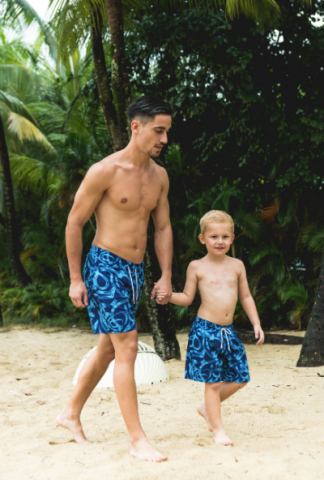 Emirates Official Store has launched Emirates Landing, a limited edition 'father and son' shorts collection in collaboration with sustainable fashion label, Joseph & Alexander.  A thoughtful gift ahead of Father's Day and the summer holidays, The Emirates Landing collection uses recycled fabric derived from ocean plastics and eco-friendly ink in the textile designs. The shorts are a departure from the airline's traditional red colour palette, and the attention-grabbing aircraft designs in the Emirates Landing shorts collection use light blue and turquoise shades, mimicking the natural hues found in the earth's oceans. 
David Staff, Manager Merchandising for Emirates Official Store said "our collaboration with Joseph & Alexander taps into the growing community of fashion-conscious consumers who want more sustainably made clothing to extend their positive impact on the environment. At Emirates Official Store, we are already taking steps to use sustainable materials in our collections, such as bamboo and plastic-free products, as well as packaging made of recycled materials. Our focus on sustainability reflects Emirates airline's commitment and proactive leadership in environmentally efficient air travel."
Joseph & Alexander Founder, Alana Sorokin, said that the Emirates collaboration provides a phenomenal platform to beckon consumers globally to "wake up", unite and begin tackling sustainability issues head-on: "Creating clothing that really has something to say was part of our strategy to incite raised levels of awareness. The Joseph & Alexander and Emirates shorts tell a story, encouraging an educational conversation between adult and child around sustainable practices."
To support its environmental conservation goals, Emirates operates an eco-efficient fleet, comprised of Airbus A380s and Boeing 777s. Onboard, Emirates provides sustainably made blankets for its Economy Class passengers on long-haul flights. Each blanket is made from 28 recycled plastic bottles. Through these initiatives and others, Emirates continues to improve sustainability across its supply chain as well as in numerous aspects of its operations.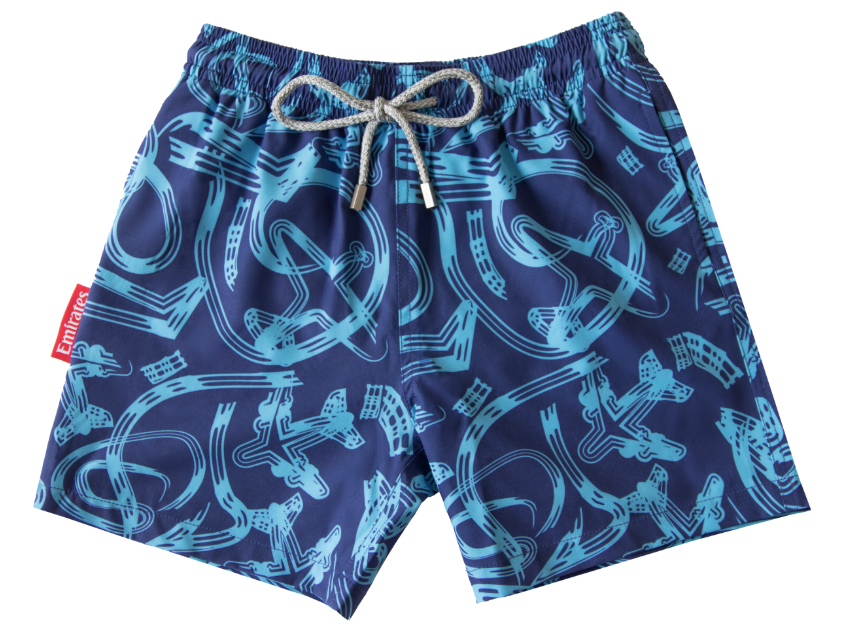 The airline also supports important conservation and biodiversity initiatives such as the Dubai Desert Conservation Reserve in the UAE, the Wolgan Valley in Australia's Blue Mountains, and United for Wildlife's efforts to combat the illegal wildlife trade.
Quirky, sustainable, durable, and laced with imagination, Joseph & Alexander is fashion with a conscious. Specialising in chic childrenswear, specifically shorts, Joseph & Alexander's environmentally conscious pieces are designed to inspire the imagination and provoke curiosity. With each piece designed to spark an "educational conversation", critical world issues and championing environmental action are at the heart of the brand. Operating consciously each collection depicts awareness-raising narratives of minimising the global environmental footprint, and having fun whilst doing so.
The 'father and son' matching limited edition shorts launch mid-June and will be available for purchase online at www.emirates.store.com and all Emirates Official Store locations in Dubai and Abu Dhabi.