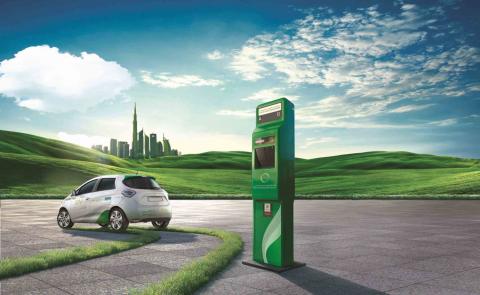 HH Sheikh Ahmed bin Saeed Al Maktoum, Chairman of the Dubai Supreme Council of Energy, has issued Directive number 1 of 2017 on the establishment and installation of electric vehicle charging stations in Dubai. This directive states that all public and private organisations and developers in Dubai must get approvals from Dubai Electricity and Water Authority (DEWA) before establishing, installing, operating or maintaining any electric vehicle charging station. In turn, DEWA will coordinate with Dubai Municipality (DM) and the Roads and Transport Authority (RTA) to ensure that electric vehicle charging stations meet the technical requirements and standards adopted by the relevant authorities.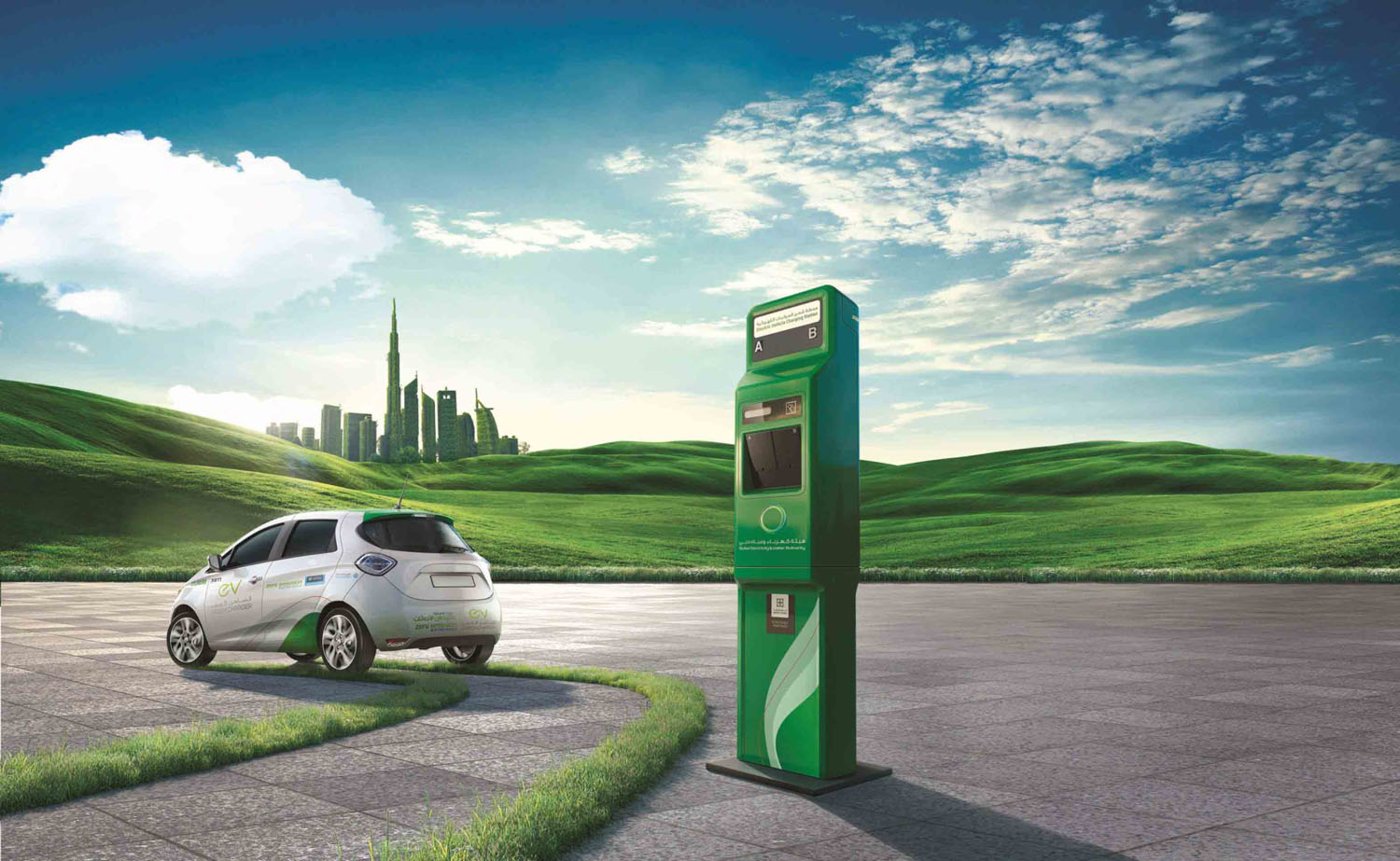 "The Dubai Supreme Council of Energy has issued Directive number 1 of 2017 to achieve sustainability based on the best global standards and practices that meet DEWA's technical requirements. This supports the wise vision of His Highness Sheikh Mohammed bin Rashid Al Maktoum, Vice President and Prime Minister of the UAE and Ruler of Dubai, to enhance sustainable development," said HE Saeed Mohammed Al Tayer, Vice Chairman of the Supreme Council of Energy.
"Under the umbrella of the Supreme Council of Energy, DEWA and the RTA intend to implement the Dubai Green Transport initiative to promote the use of electric and hybrid cars, and reduce carbon emissions caused by land transport. This supports the Dubai Plan 2021, and the Dubai Clean Energy Strategy 2050 to make Dubai the city with the lowest carbon footprint in the world by 2050. This also supports the Dubai Carbon Abatement Strategy to reduce 16% of carbon emissions by 2021," added Al Tayer.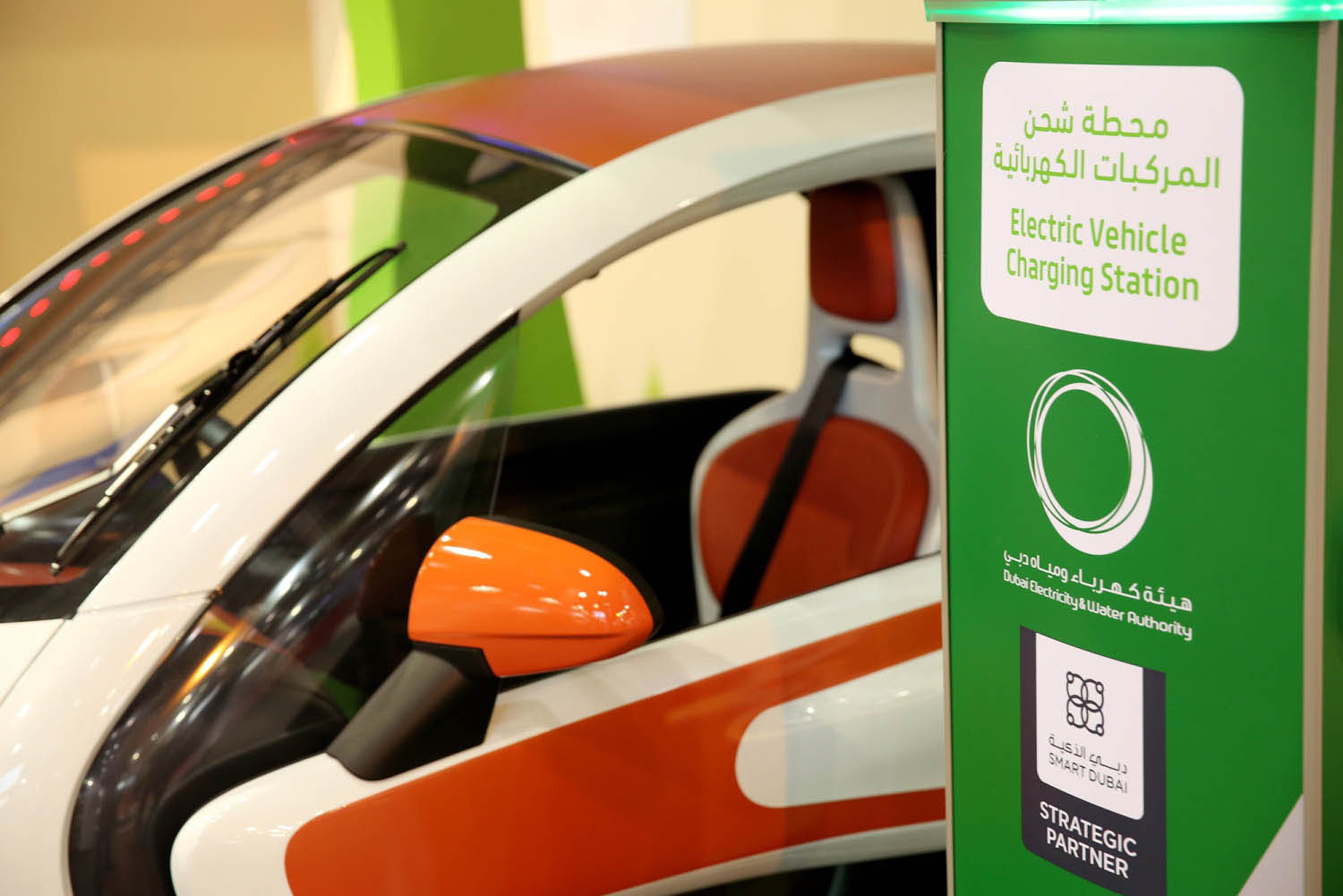 "The Supreme Council of Energy is working to increase the percentage of electric and hybrid cars in Dubai. It issued Directive number 1 of 2016 to set a target for the government. Therefore, at least 10% of all newly-purchased cars will be electric or hybrid from 2016 to 2020. The proportion of electric and hybrid cars will rise to 2% by 2020, and 10% by 2030," said HE Ahmad Al Muhairbi, Secretary General of the Supreme Council.
"Electricity tariffs at the charging stations will be clearly defined by the Government of Dubai. DEWA will duly adhere to these tariffs. We urge the public and private sectors to collaborate with each other to achieve these ambitious targets," added Al Muhairbi.
DEWA has successfully installed 100 electric vehicle charging stations in different areas in Dubai, in cooperation with many stakeholders who helped to identify the most appropriate locations for the stations. Locations include Dubai Airports, Dubai Municipality, the RTA, shopping malls, petrol stations, hotels, parking areas and Developer's locations.
Categories