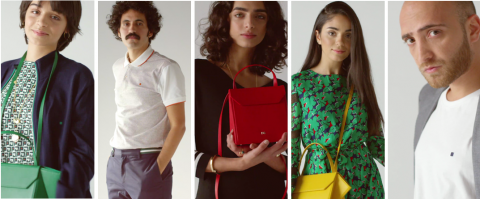 Purificación Garcia launches its new digital spring/summer 2019 lookbook in celebration of the launch of the "Thinker program" – an initiative aimed at cultivating an recognizing the region's creative community. Shot and directed by Lebanese Fashion photographer Hikmat Wehbi, the digital lookbook featured a diverse mix of up and coming creative talents spanning various industries.
Acting as the faces of the regional campaign are locally recognized Parvane Barret, Basil AlHadi, Sandra Sahi, Lana El Beik, and Sleiman Dayaa - each one playing a pivotal role in the video.  The content is inspired by key concepts representing the brand's identity, such as the use of color, geometry, and minimalism – translated via each artist's style. Embedding the identity of Purificación Garcia, the digital lookbook features some of the key pieces from the spring/summer 2019 ready to wear collection and the new Ori bag.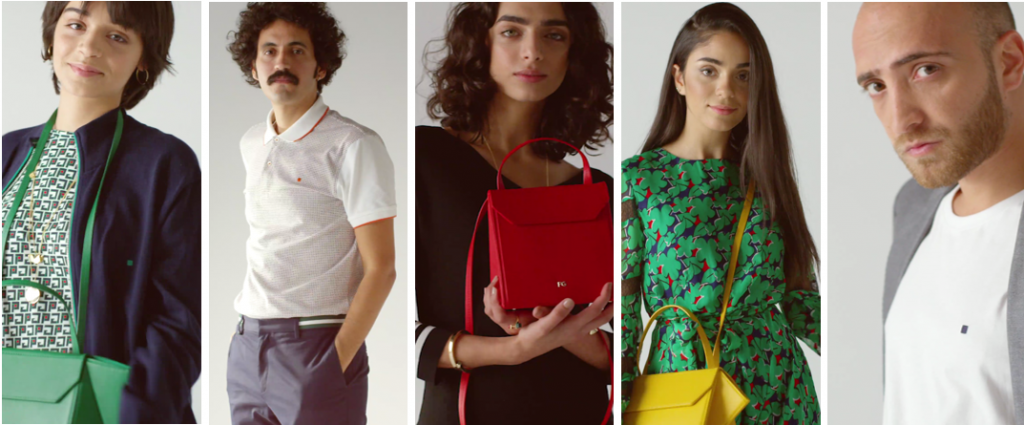 Sleiman Dayaa
Sleiman wears a pair of A-line oversized trousers, a white classic t-shirt with a contrasting embroidered PG cube at the chest and a grey structured cotton blazer. Understated hues, subtle combinations of colors and shapes reflect his minimal yet trendy style through PG's monochrome palette from the SS19 collection.
Sandra Sahi:
Sandra is styled in two playful looks - Sandra's first look strikes a contrast between a reversible satin red jacket and the blue ORI bag, the contrast between the colors presents the broad range of options  while maintaining PG's easy-to-wear philosophy, as for her second look, Sandra wears a colorful printed floral dress styled with the yellow Ori bag reminding us of Purificación Garcia's iconic color palette that transmit a limitless yet feminine sensation.
Basil Al Hadi:
Basil wears a polka-dot Purificación Garcia slim fit polo shirt with a versatile design paired along with a pair of blue chinos a universal look that is cable of adapting to everyday needs.  A true reflection on the artists' unique sense of style. 
Parvane Barret:
Parvane wears color block palette outfits, white wide-leg trousers, an artsy motifs PG logo cotton top with a blue cardigan styled with the green Ori bag. Her second look is a printed Purificación Garcia ensemble. The look consists of straight-leg trousers, A-line shirt reminding us of the brand's iconic prints.
Lana Al Baik:
Lana wears a black body fitted knitted dress with a touch of flair at the bottom- A true reflection of the designer's defining traits: pure lines and a minimalist aesthetic along with the red Ori bag. However, Lana's second look features a monochrome palette where she is styled in a red outfit, featuring red slim-leg trousers, a red t-shirt as well as an oversized wool red coat with a contrasting white band across the chest reflecting a style that combines sobriety and discipline with confidence and ease.
The bag featured throughout the digital look book stands out for its originality and geometry, turning it into the focus piece of the collection.  The Ori bag satchel bag comes in two different sizes which can be worn cross body in different shapes. This new member of the family stands out because of its originality and geometry, turning it into a unique piece.
The color palette for the spring/summer 2019 ready-to-wear collection focuses on the use of red, green, white and navy blue reminding us of Purificación Garcia's iconic color palette. With the use of soft and comfortable material in fluid and relaxed lines, PG's collection includes a wide variety of versatile pieces from the Men's and Women's collection.
You can also shop their looks at the below stores:
KSA: Mall of Arabia, Red Sea Mall, Al Nakheel Mall, Hamra Mall, Riyadh Park
UAE: Mirdif City Center
Qatar: Doha Festival City
Categories