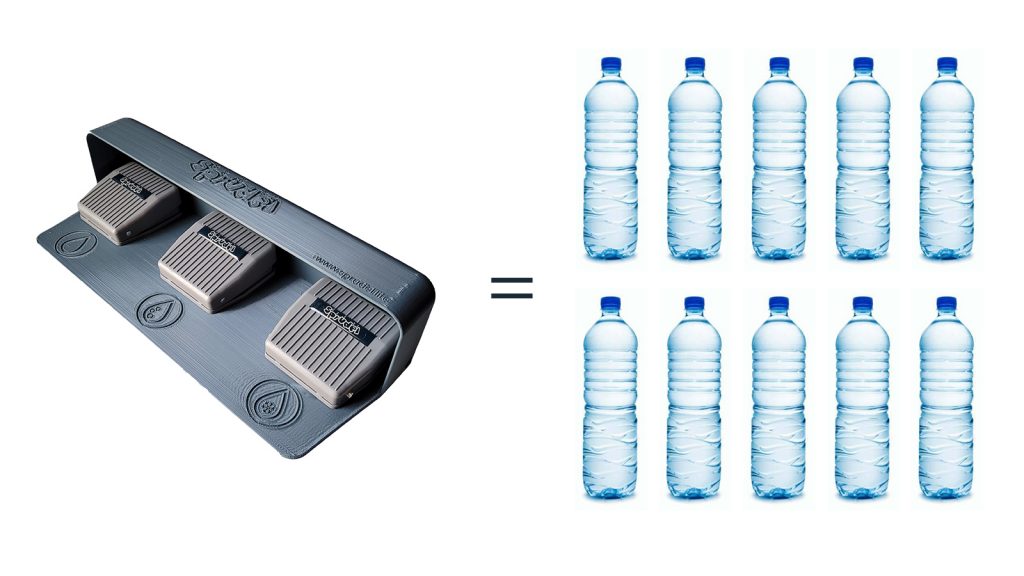 Inspiring the zero-waste rationale in the UAE since 2014, Sprudel, an environment-friendly water purification company has launched hands-free Sprudel PDL to transition to #plasticfree drinking solutions and increase hygiene at restaurants, hotels, workplaces and homes during the pandemic.
The Sprudel PDL is a foot-operated pedal system that allows the user to dispense still or sparkling water without using their hands. Sustainability being at the core of the brand, the foot pedal is made out of recycled plastic bottles, turning plastic into fantastic and keeping it out of the landfills. The Sprudel filtration machines are available in modern stylish designs that compliment all types of surroundings and guarantee high quality hygienic water which fulfils the guidelines set out by the World Health Organisation on safe drinking water for human consumption.
"In a very short span of time we have not only designed a pedal system for our water purifiers in-house, but we also found a solution that upcycles plastic water bottles and turns them into durable and useful products," says Shawn Green, founder of Sprudel. "Each Sprudel PDL is made of approximately 12 recycled plastic bottles."
The pandemic has led to a surge in the consumption of single-use plastics due to health and safety concerns, which has imposed threat of an environmental fall-out according to experts and cnbc.com. The plastic waste is bound to end up in the landfills and Sprudel wants to help become part of the solution by encouraging the community to take simple steps towards eliminating plastic and protecting our environment.
Producing and recycling plastic requires significant energy along with water inputs, which leads to harmful carbon emissions in the environment. By opting for hands-free water dispensers the community is not only contributing to environmental savings and ensuring a hygienic environment, but also saving cost for purchasing and storing water.
Categories