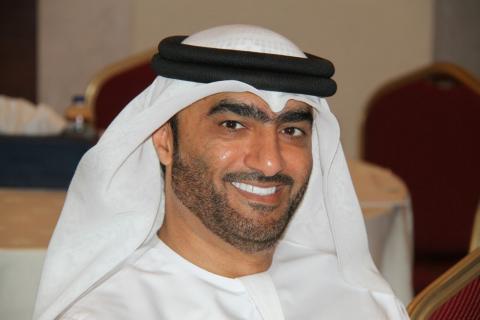 GIMI Certification in Innovation Management is part of STF initiatives for UAE Innovation Week 2016 
Recent reports state that country's innovative projects to ensure continuity of business activities and growth of GDP at CAGR of four per cent till 2020
 Sharjah Tatweer Forum (STF) has announced its new 'Innovation Pack 2,' one of STF's initiatives for UAE Innovation Week 2016 as part of the celebrations in the Emirate of Sharjah, a celebration of innovation for everyone in the UAE in line with the directives of His Highness Sheikh Mohammed bin Rashid Al Maktoum, UAE Vice President and Prime Minister and Ruler of Dubai. The Global Innovation Management Institute (GIMI) Certification in Innovation Management Program will be acquired after undergoing the online examination at the end of the course. The program will take place from November 20 to November 22, 2016 at Expo Center Sharjah.
According to a recent report from Research Konnection, the country's current range of innovation strategy and projects are set to ensure the continuity of local business activities, resulting in GDP growth at a Compounded Annual Growth Rate (CAGR) of four per cent from 2016 to 2020. The STF has pointed out that the course offering will be composed of three key modules that can be taken in two days. The two-day program is composed of key modules like Demystifying Innovation; Innovation Techniques and Innovation Breakthrough Process. Completion of the course is expected to bring in key advantages and benefits for candidates like playing a significant role in making innovation happen, improved job readiness, and mastery of innovation tool in developing ideas, concepts and cases.
"We are proud to be part of this year's Innovation Week celebrations, rolling out this new course on Innovation Management for the UAE's future leaders," said Jassem Albloushi, Chairman, STF. "The strong focus that our wise leadership has placed on innovation demonstrates our commitment to further develop the economy and increase the UAE's global competitiveness. Rest assured, the STF remains steadfast in its moves to promote an understanding of innovation and the UAE's National Innovation Strategy and its impact on Knowledge Economy--helping raise more awareness on Global Innovation Trends and International Innovative Companies, forge partnerships between Academia and the Private Sector, and help establish a 'Knowledge Hub' in Sharjah as a center for Research and Development."
The program covers all essential components of the GIMI Certification Level 1 program and will prepare candidates for an online assessment conducted by the STF. In addition, the Innovation Management course will also provide guidance and assistance in doing the Level 2 action project.
Categories