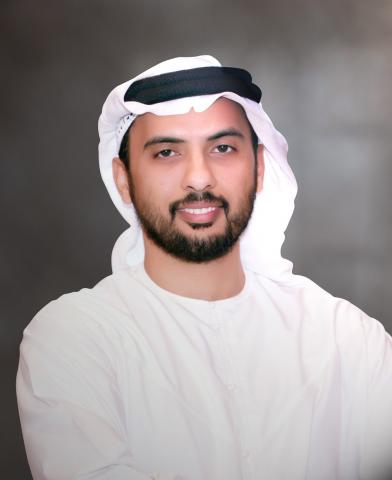 Smart Dubai Government Establishment (SDG) has organized a workshop that brought together a group of strategic partners in several government entities with the aim of combining efforts and harnessing innovation-based modern concepts to provide innovative smart solutions and achieve sustainable happiness for the society.
The workshop, which was attended by a number of representatives of government entities of SDG's strategic partners, was designed by SDG to share the latest updates as regards the smart services upgrade model on the unified service platform, Dubai Now. The participants in the workshop were also familiarized with Dubai Now gateway, which contains a brief on the platform as well as all registration requirements, documents and procedures required for government entities to directly add a new smart service to the platform in line with the design guidelines related to the customers' preferred smart services interface developed by SDG. The workshop also discussed all the viewpoints that would help develop the existing smart services available at the platform and provide new smart services that would meet customers' needs.
H.E. Wesam Al Abbas Lootah, CEO of SDG, said: "We have engaged Dubai citizens and residents in designing innovative smart services in line with their needs through the Customer Experience (CX) Lab. This shows SDG's keenness on fulfilling its vision for making Dubai the happiest and smartest city on earth. We have also collected customers' ideas and surveyed their views and personal desires to develop the design of the Dubai Now app - the first version of Dubai Now platform - in implementation of the vision of His Highness Sheikh Hamdan Bin Mohammed Bin Rashid Al Maktoum, Dubai Crown Prince, which required a unified platform for services with a single interface, a unified identification number, one telephone number, one location and one employee to be innovated. The platform is aimed at providing a consistent and coherent policy for a unified experience of customers when accessing Dubai government services through all smart channels."
Lootah added: "We are proud to co-operate with our strategic partners in several government and private entities in order to support the overall development plans in the emirate through joint efforts aimed at keeping up with creative technologies and approaches and applying the world's best practices and standards for achieving the happiness of the society and for Dubai to become a global example to follow of integrated and connected smart city that puts customers on top of its concerns."
The platform, a distinguished and comprehensive smart solution, is the first of its kind for smart government services that enable customers to access all services and conduct all procedures from one place at any time. The first version of the platform was successfully launched through the smart phone channel as Dubai Now app, which won the best m-Government Service Award in the One Stop App Sector at the local level.
The app, which covers customers' most daily Dubai government needs through more than 50 smart services provided by 22 government entities, enables customers to design a list of their preferred smart services at the push of a button and at the same time add services to or remove others from the list. SDG is currently continuing to exert efforts to launch this platform through multiple other comprehensive and facilitated smart channels including wearables, websites, smart kiosks, smart watches, smart glasses and IVR.
Categories